In a recent Instagram video from JOICO Brand Storyteller Olivia Smalley, she whips out her bag of tricks for the camera. As in, literally: Her favorite straw bag is always packed full of favorite hair products that keep her hair shiny, strong, protected, and healthy. You see, Olivia's a blonde beauty who lives year-round in sunny Florida, and protecting her light locks is a #1 priority.
HER HACKS DESIGNED TO GET YOUR HAIR THROUGH THE WARM-WEATHER MONTHS!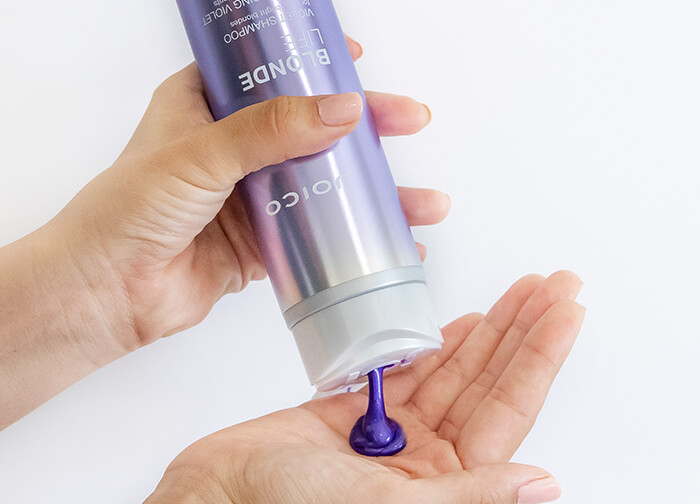 YOUR HAIRS TURNING BRASSY & YELLOW
According to Olivia, sunscreen can actually be part of the culprit. A few errant swipes, or cream that migrates into your hairline, and those perfect face-framing baby blonde highlights can go all warm and (not) wonderful on you.
The solution: JOICO Blonde Life Violet Shampoo and Conditioner to tone and counteract the unwanted warmth, and return highlights to a desirable icy shade. Wash hair with Blonde Life Violet Shampoo, leaving in 2-3 minutes to "really let the shampoo soak into your hair." Finish with JOICO Blonde Life Violet Conditioner to condition and moisturize, while adding additional toning benefits.
THE SUN IS FRYING YOUR HAIR
"Think about it like this: When you're out in the sun, the sun acts like a giant blow-dryer on your hair all day long. So we have to protect it from the UV rays."
The solution: Blonde Life Brightening Veil applied to hair before heading into the sun; and even used as thermal protection before styling with hot tools. Spray on hair before sun exposure or heat exposure. Style as usual.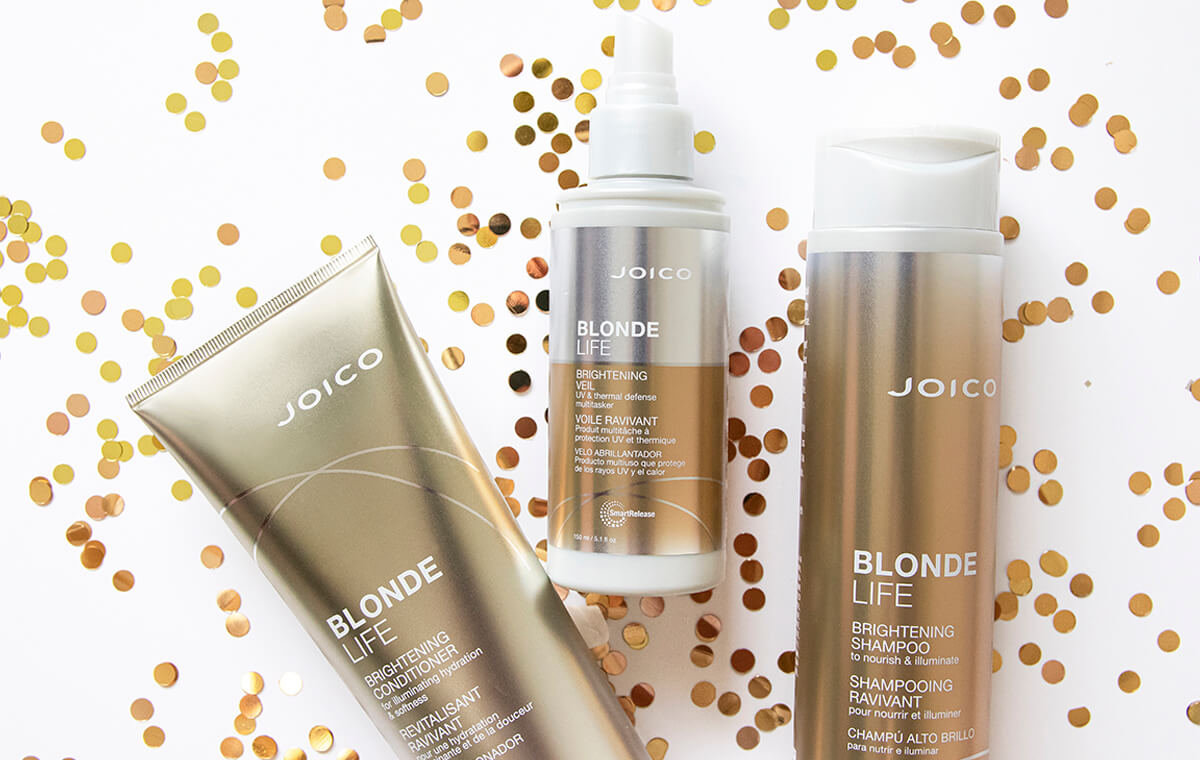 THE POOL IS TURNING YOUR HAIR GREEN
Chemicals and minerals in both pool and ocean water do a number on hair – both natural strands as well as hair that's been colored or highlighted.
The solution: Olivia recommends dampening hair before getting into the pool or ocean, then applying K-PAK Color Therapy Luster Lock Multi-Perfector Daily Shine & Protect Spray and combing through with a wide-tooth comb. If you want an even deeper, nourishing treatment, swap out the Luster Lock for Defy Damage Masque Instant Shine & Repair Treatment.
HAIR IS GETTING CRAZY-DULL & DRY
That's a sure tip-off that it's treatment time; and these tricks can help plenty.
The solution: One hour before washing your hair, spray hair down with a water bottle (or dampen hair in the shower), then apply K-PAK Luster Lock Instant Shine & Repair Treatment. For hair that gets especially dry in the sun, apply the Treatment directly onto your scalp before heading out to the beach. (Not recommended before a styled look.)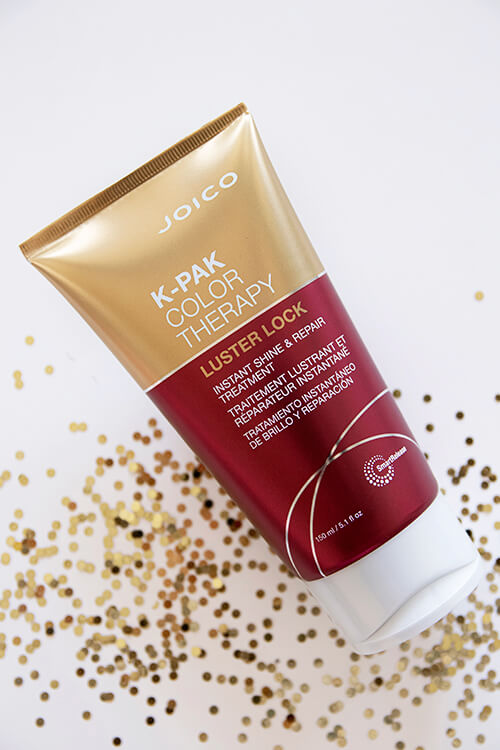 BEACH/SALTY HAIR IS ALL CRUNCHY
Love that beachy effect but not the dry, crunchiness? You can use salty hair to your advantage as long as you add proper hydration.
The solution: "If you want to go from the ocean to the next event, just spray hair with some K-PAK Luster Lock Multi-Perfector Shine & Protect spray; then follow up with Zero Heat Air Dry Crème. The Luster Lock will help soften and detangle, while the Zero Heat will lock in that beachy effect."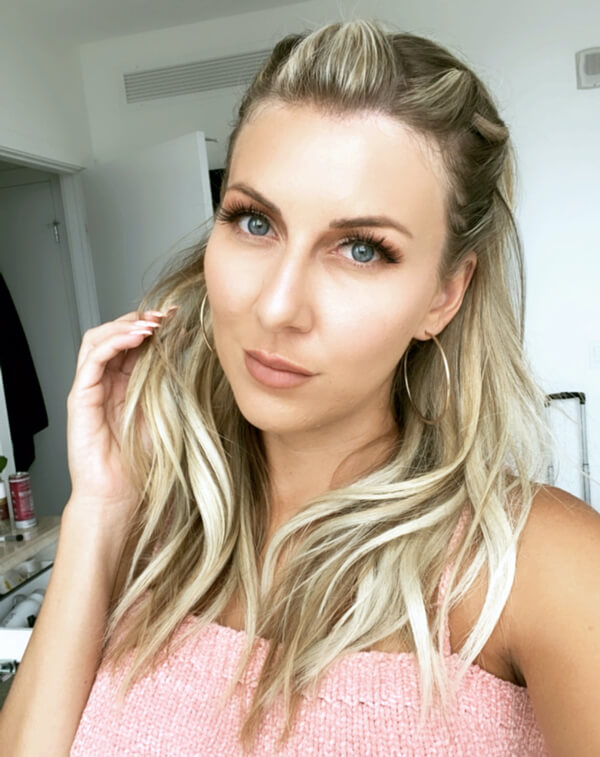 I WANT TO GET MY HAIR OUT OF MY FACE – BUT IN A CUTE WAY
Olivia is a master at using fun accessories to create super-fast styles that look complicated, but are a cinch to pull off.
The solution: Some of her favorite pieces to pull hair off the face…
Butterfly slide clip
Bedazzled hair pins
Pear clips
Headband tie
MY 2ND-HAIR LOOKS ALL WASHED UP
Anyone will tell you it's good to skip a wash or two (or three); but keeping hair looking glam in between is key.
The solution: Revamp 2nd day hair by applying a small amount of Defy Damage Protective Shield to the ends of your hair (emulsify it in your hands first). "It will instantly restyle and refresh your look while getting the damage prevention your hair needs in the summer," explains Olivia.