K-PAK Color Therapy Luster Lock
K-PAK Color Therapy
Instant Shine & Repair Treatment
Pick this lock and we'll steal your heart! This instant shine and repair miracle for color-treated hair unlocks the secret to out-of-this-world vibrancy, while providing deep repair, illuminating shine, and giving your brush serious glide power. With a single use, prepare yourself for #lustworthylocks.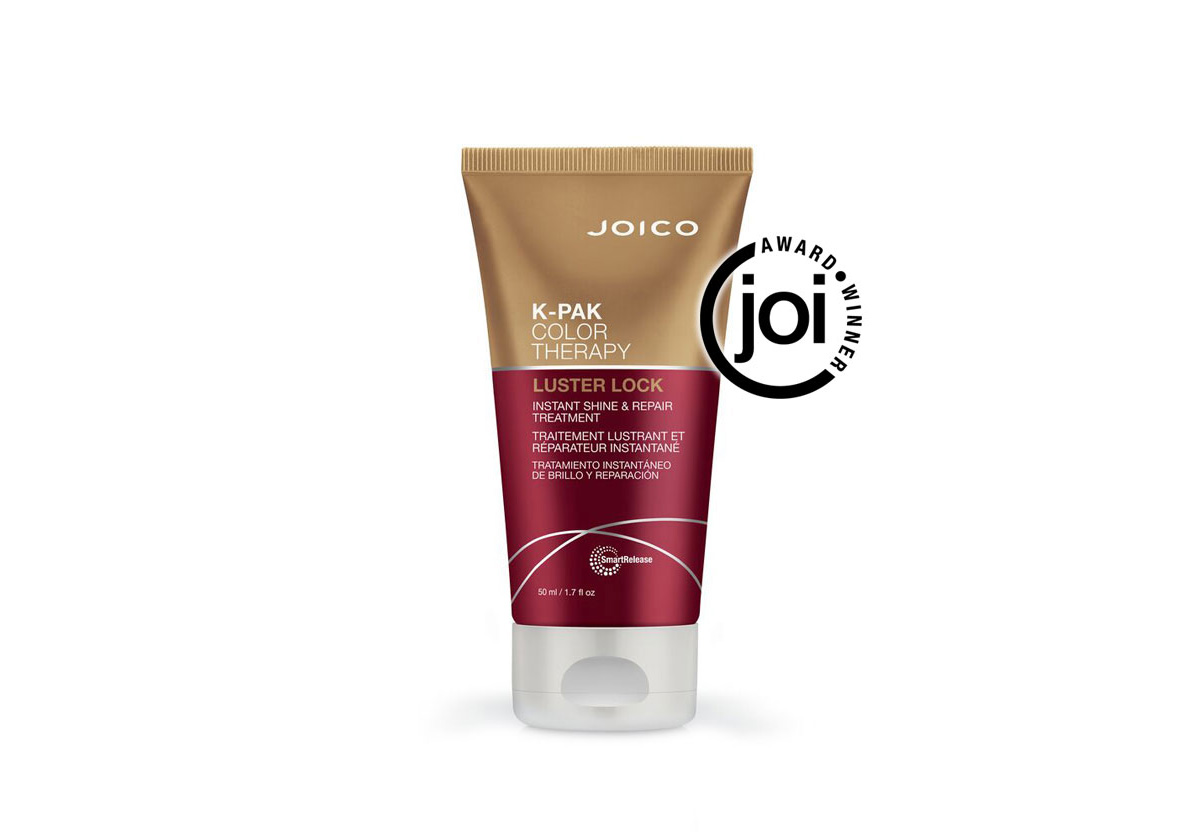 Here's Why You'll Love It
With just one treatment, this deep-repairing wonder unlocks out-of-this-world color vibrancy, mirror-like shine, and strands that not only look healthier but are also stronger*. A true hair-loving instant treatment for color treated hair.
Instantly healthier-looking hair
Directions: Apply to clean, damp hair. Leave on for 2-5 minutes, then rinse, dry, and style as usual. As a pre-shampoo-treatment: Apply to dry hair, leave on 2-5 minutes, then shampoo as usual.


In addition to our own brilliant innovation, SmartRelease Technology, the K-Pak Color Therapy specific key ingredient mix is a dream team, taking on fading & damage at the same time to help with stunning color retention and an instant hair transformation.
Keratin – a protective protein which actively seeks out damage and helps repair hair by replacing lost proteins.
African Manketti Oil - A rich source of Vitamin E, nature's well-known environmental protection against fading thanks to lipid replenishment.
Argan Oil: A powerhouse of Vitamin E, antioxidants, and essential fatty acids that help deeply hydrate and nourish hair.
SmartRelease Technology, our one-of-a-kind liposome delivery system, packs a punch - continuously releasing Rosehip Oil, Arginine, and Keratin to help repair, strengthen, and protect hair from the cumulative effects of daily styling.
View this post on Instagram
View this post on Instagram
View this post on Instagram