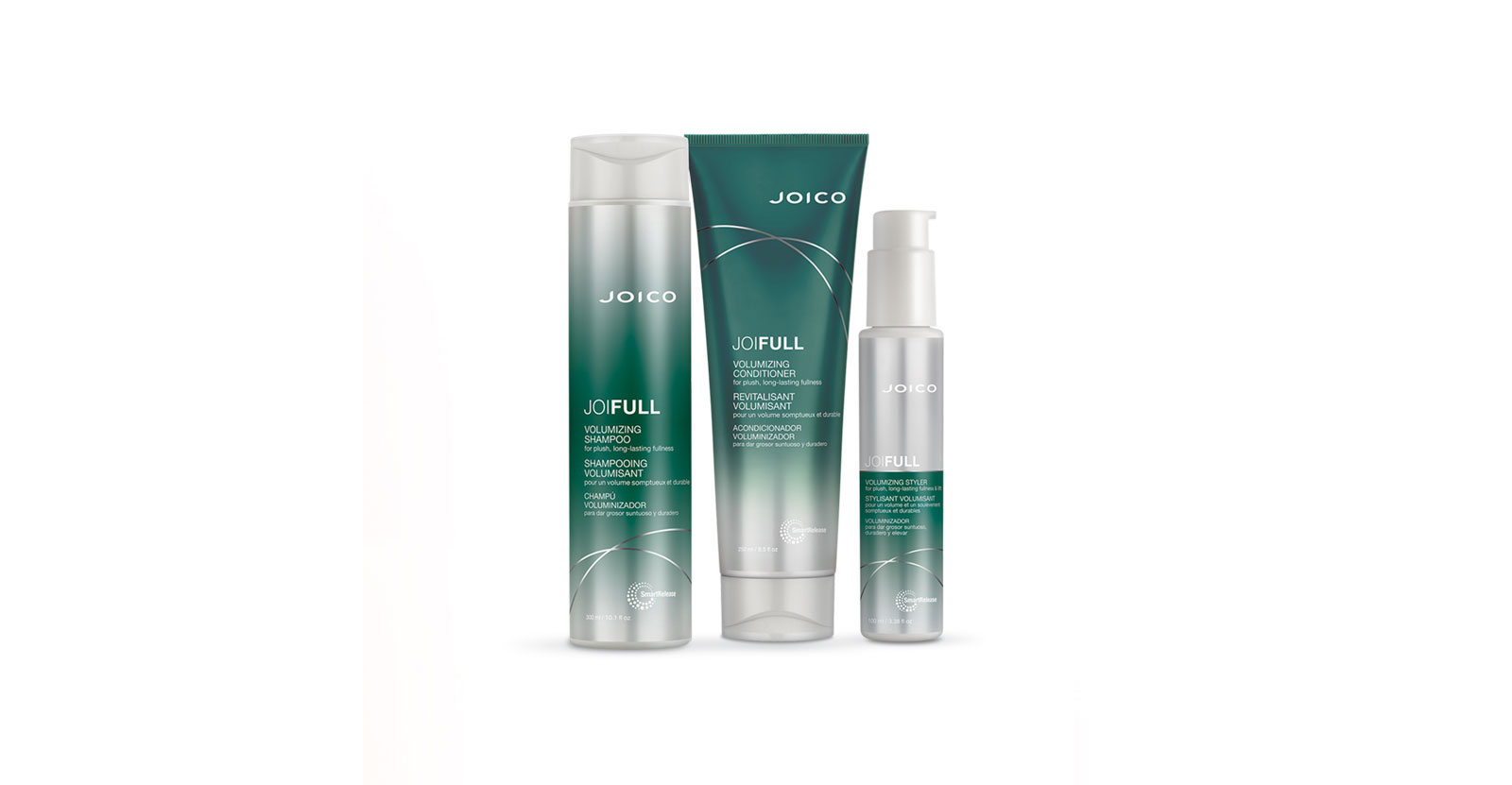 JoiFull - HAIR GOALS - FULLfilled!
Long-lasting, full, airy volume; it's the dream that becomes a reality! With this powerfully transformative trio —JoiFull Volumizing Shampoo, Conditioner, and Styler— long-lasting, full, lush, manageable strands come to life, minus the crunchy, sticky residue typical of most volumizing products. JoiFull creates the kind of natural-looking, touchable volume that builds confidence as well as fullness.
Why You'll Love It…
It's full-on thick, bouncy hair with the ease of three completely cohesive steps: Cleanse to build the foundation for fullness; Condition for healthy volume and protection; then power up big-time with one game-changing styler.
Fuller, thicker, bouncier hair
Provides long-lasting humidity protection*
*When using JoiFull Volumizing Shampoo, Conditioner, and Styler as a system