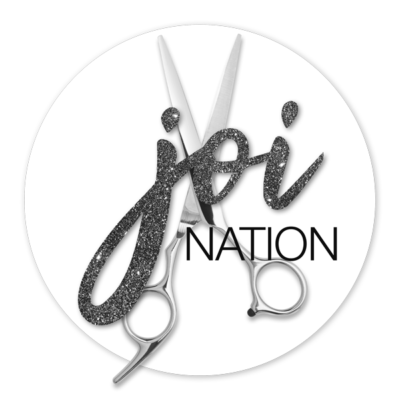 Did you miss our digital hair festival? Or perhaps you want to dive deeper into all the tips and tricks.
The good news is that we have saved the JOINATION segments (part 1 – 5) as well as our insightful & inspiring pre-recorded webinars so you can catch up from the comfort of your couch. EnJOI!
Get ready to take a trip down memory lane and discover what JOICO stands for & the journey we have made. Then, discover NEW LUMISHINE LUMI10 Color and find out just why the industry has been buzzing about the innovation that can tint, tone, cover grey and lift natural hair up to two levels – all in only 10 minutes! JOICO European Design Team Member Sevda Durukan also shares how she uses LUMI10 for her creative color work to speed up the process and demonstrates LUMI10 on a model to show how stylists can now make time for more clients while still expecting the same predictable (& gorgeous) results from the LUMISHINE collection.
Ready, set, let's grow your social with Cynthia Baker from SAGAHAUS. Whether you love it or loathe it, social media has become an integral part of building a business and Cynthia is here to help you navigate this world and set you up for success by sharing valuable tips and tricks you can use to supercharge your social.
It's the JOICO news flash! We're sure you're eager to find out what we have in the pipeline for the next few months …and why wait when you can find out first-hand from the team! Watch this video for a sneak peek into our sizzling summer campaign & get insights into the long-awaited 3rd edition of the Vero K-Pak Color Masterpiece Collection by the artists themselves, David Murray & Katrina Kelly.
From Hollywood glam to beach waves, the JOICO Style & Finish portfolio is in the spotlight. What makes this collection unique? Watch this video to find out. You can also expect to be dazzled with expert tips & tricks by our guest artists, including Gill Berry and the creative duo from Belgium, Robbie Osselaer and Sofie Schrauwen. You're going to love their live demos featuring looks from The 15 Collection which was inspired by vintage fashion magazines.
The grand finale of JOINATION features creative cut, color & styling work. The award-winning (current winners of the Southern British Hairdressing Awards 2021) Marc Antoni Art Team are ready to share their knowledge and expertise. In this video, the team perfectly combine artistry with salon reality so get ready for loads of inspiration & enJOI the show!
Just when you thought the money piece trend couldn't get more exciting, it did! Sofie Schrauwen (JOICO Europen Color Design Team member) and Robby Osselaer (JOICO European Design team member) are the creative duo behind Bobhead in Belgium who can't wait to show you how to add a bold blue twist to your clients' hair and how to complement it with an edgy cut that's bang on trend for 2022.
Learn how to master the secret of hair Color formulations with the talented Daniela Engstrom (JOICO Color Design Team & Educator in Sweden) using JOICO LumiShine & Vero K-Pak Color. In just over 15 minutes, you'll be inspired to explore new techniques and achieved personalized Colors and brilliant results.
Danigami is one of Daniela Engström's (JOICO Color Design Team & Educator in Sweden) favorite techniques in the salon – it's fast, requires minimal foils, gives you that control for highlights and lowlights and, best of all, it delivers beautiful results.
Over the past few years, women have embraced their natural texture more than ever – and this trend certainly won't be slowing down in 2022. David Murray (JOICO European Design team member) is full of tips and tricks for hairdressers so that the curly hair comeback doesn't seem too daunting. In fact, David believes that with the right knowledge, cutting curls can be fairly straightforward.
There is a famous saying that goes 'success is a science, if you have the conditions, you get the results.' Ijan Davies Emus (JOICO European Design team member) knows this all too well – he also knows that salon success is not just about the haircut and shares 4 vital tips that will set you up for success.
Express bronze anyone? JOICO Color Design Team member Katrina Kelly wins the gold with this multi-tone Color that is both universally flattering & easy to transition to.
Want to be teleported back to the 90s? Of course you do! Let Paul Watts and James Atkinson (JOICO European Color Design team members) share the Color trends they think will be a huge hit in 2022, including the divisive chunky stripes. Share your thought about this trend in the comments below…
Sevda Durukan (JOICO European Color Design team member) is ready to show you one technique that will change the way you do Balayage as well as some of her fave formulas that you're guaranteed to swoon over.