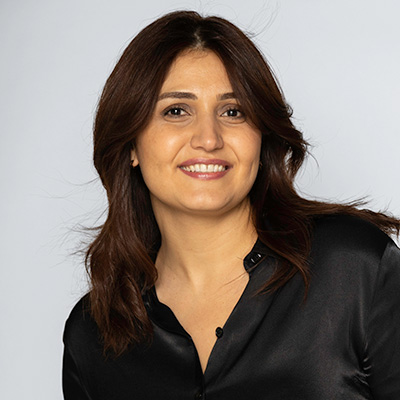 Sevda Durukan
Senior Creative Color Artist JOICO EMEA Team Member
Artistic Credibility

Based in Belgium, multi-award-winning Sevda is a triple threat! Not only does she color hair superbly, Sevda is also an expert in cutting and dressing hair. Sevda's photographic work has been published to international acclaim, including three front cover features on Estetica Magazine. Sevda's style is sophisticated, feminine and has an editorial edge to it. Her accolades range from 'Newcomer of the Year', 'Colorist of the Year' and the coveted 'Hairdresser of the Year' at the Belgium Hairdressing Awards in 2019.

Influenced by modern art and unconventional hairdressing techniques, she's BIG on creating diverse shapes that evoke strength and power. Sevda comments, "I love working with new color combinations, trying out new ways of styling, working in a different way to produce the best results."

In her salon, Studio by Sevda, she is renowned for hair transformations; clients come from far and wide to receive a makeover that not only looks good but makes them confident. To Sevda, hairdressing is all about creating wearable styles with vibrant colors that express the personality of the client.

Working with JOICO

As an educator, Sevda comments "I speak a language that hairdressers understand and teach them commercial techniques that can be used in the salon on their own clients". She also notes the importance of having a strong foundation of hairdressing knowledge for artistic styling, "I love creative hairdressing, but I believe in empowering my students with an understanding of the basics before we approach creative work."

Stay connected over on Instagram and follow Sevda via @sevdadurukan to keep up to date with her creative work!