For the commitment-phobe, bangs are a win-win, as they conjure up a mega change without sacrificing precious length. (Remember that scene in Legally Blonde? "ELLE! I GOT BANGS!!!!") And, according to Richard Mannah, holidays are prime time to accessorize with this simple scissoring tweak. Some things to think about….
The fringe that looks awesome on one person can look awful on another…and often, it's face shape that dictates which length/style/look you should go with.
CONSIDER FACE SHAPE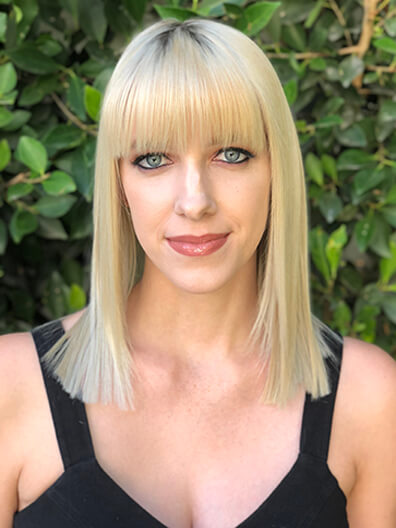 Square face: An eye-grazing fringe that's tapered on the sides helps soften a geometric appearance.
Round face: Go for a curved shape with a bend that arches over the forehead (drying hair with a round brush can help achieve this volume).
Heart-shaped face: Sweep bangs to the side to avoid looking top heavy.
Oval face: Winner winner chicken dinner. You can get away with most anything.
High forehead: Swingy bangs will help camouflage the extra real estate here.
Small face: Try a deep side part and very side-swept long bangs to fool the eye.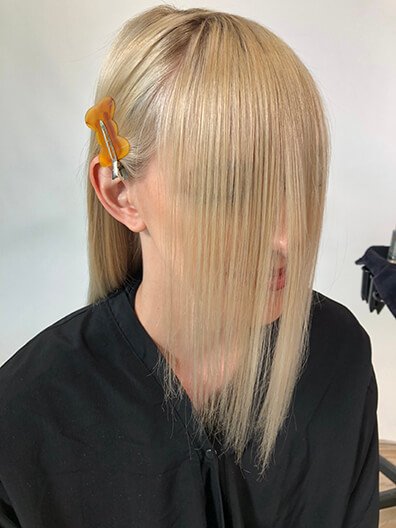 FAKE 'EM BEFORE YOU MAKE 'EM
It's pretty darn simple to fold your hair over the front of your face and experiment with different lengths before you go in for the real McCoy. Another alternative for those with fear of fringe: Pop in a bang extension clip (try different options and shapes) so you can show clients what looks best on their face.
WASH AND GO
One big benefit of bangs? When you're short on time, giving your fringe a quick shampoo and blow-dry can refresh a hairstyle without a full-head styling sesh.
3 LOOKS TO TRY

"In my video, I show how to cut three different kinds of fringes by utilizing a layering technique for a softer finish on the first two, and I point-cut the shorter one through a comb for a more solid, definitive fringe," explains Richard.
LOOK #1: CHIN-LENGTH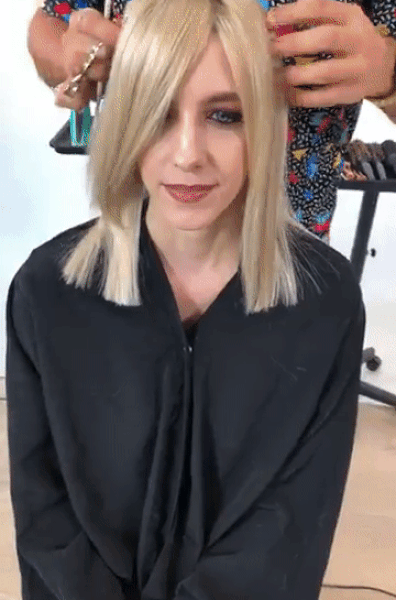 "This is super versatile," says Richard, who loves experimenting with these long bangs, parting them from side to side, or even letting them fall forward into a "curtain" look.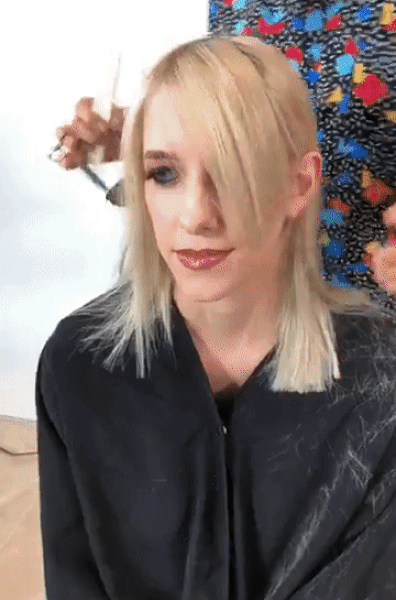 Slightly more committed, but still offering up the illusion of length, these bangs work on practically any haircut, from the longest mane to shorter crops. Big bonus here: The subtle sweep falls sexily over one eye.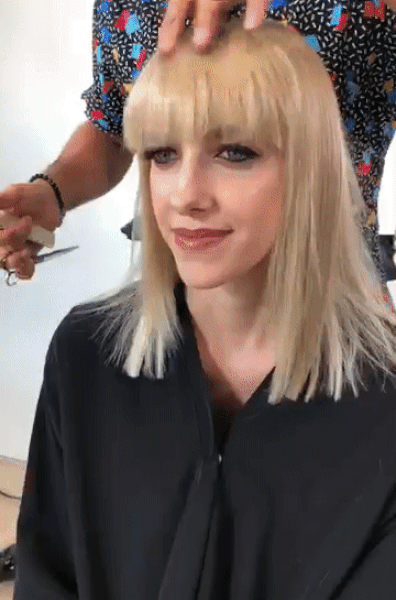 The most committed of the three styles, this eyebrow-grazing length is sophisticated but not severe — thanks to plenty of vertical scissoring to break up any harsh lines.