WHEN YOU WANT TO BE…CARRIE BRADSHAW
Sexy and citified, TV's famous textured "half-do" from the '90s is all the rage again.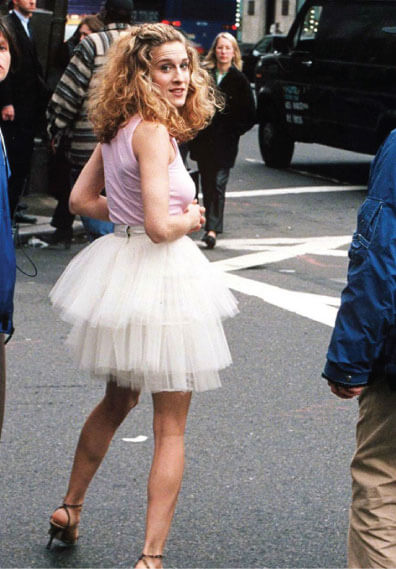 HOW-TOS FROM RICHARD MANNAH:
Step 1: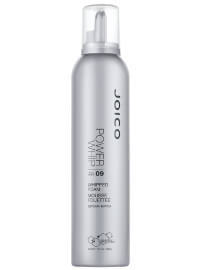 Step 2:
To create a natural-looking curl, use a ½-inch barrel iron and begin curling the hair, section by section from roots to ends. The smaller the sections, the more natural the finished look.
Step 3: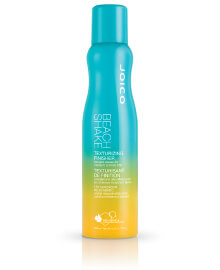 Once completed, brush or use a large comb to soften and spotlight each curl; then shake hair out and apply Joico Beach Shake for maximum separation and curl definition.
Step 4:
Take a horseshoe section from the corner of the brow to the crown on both sides, separating the top from the bottom, and tie a pony. To prevent seeing the pony from the front, drop your section slightly so the remaining hair of the pony falls on the underneath section.
Step 5:
To make hair look bigger, use a brush to gently back brush the roots and mid lengths.
WHEN YOU WANT TO BE…ARIANA GRANDE
Creating this pop-princess double pony is a "cinch."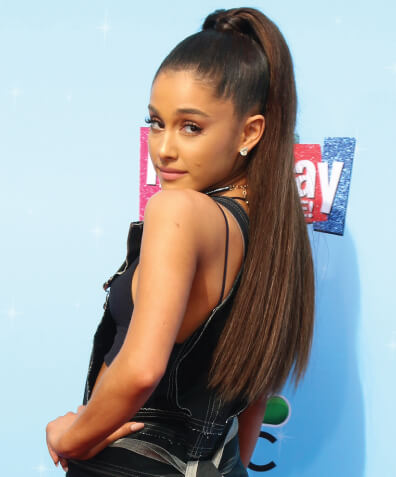 HOW-TOS FROM RICHARD MANNAH:
Step 1:
Step 2:
Begin flat-ironing hair from roots to ends, lifting strands in the direction of a high ponytail.
Step 3:
Create the top ponytail by separating hair from ear to ear, starting in the front. Use cheekbones as a guide for placement, and begin brushing hair as flat and cleanly as possible into a high ponytail.
Step 4:
After brushing, go over pony with a comb for a cleaner, flatter look.
Step 5:
Then do the exact same thing by gathering all the remaining hair from the back and join it to the first ponytail. (Be sure to keep head upright to prevent a baggy ponytail.)
Step 6:
Step 7:
Want more drama? Simply wrap long hair extensions into the ponytail.
WHEN YOU WANT TO BE…KATY PERRY
This colorful pixie looks simply roars Halloween star!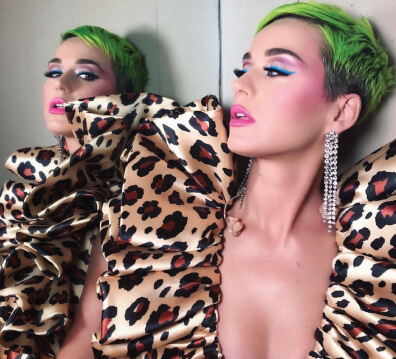 HOW-TOS FROM RICK PERRY:
Step 1: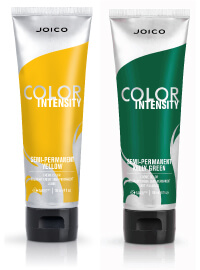 Create these bold tones with a formula of 3 parts Joico Color Intensity Yellow and 1 part Joico Color Intensity Kelly Green. Process for 20 minutes.
Step 2: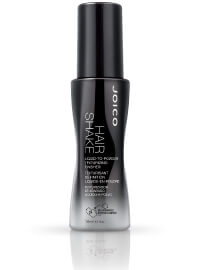 Achieving Katy's short, edgy 'do is all about product, product, product. After drying hair, spray liberally with Hair Shake Finishing Texturizer Spray and use hands to "spike" up short strands. It's the perfect way to achieve definition and volume.
Step 3: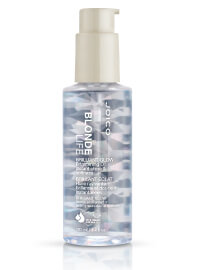 WHEN YOU WANT TO BE…JESSICA RABBIT
Bring out your inner character by taking light hair into the red zone.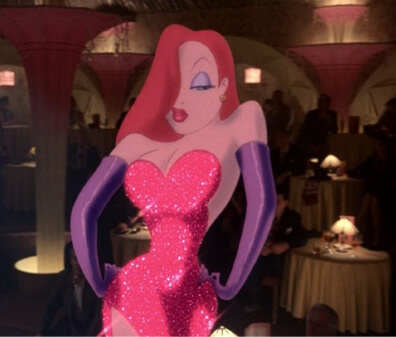 HOW-TOS FROM LARISA LOVE:
Step 1:
Step 2: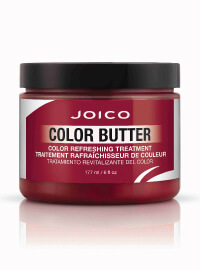 Apply Color Butter Red to damp hair. Start at the roots and work your way down, emulsifying product with your hands. (Note: The lighter the hair, the brighter the final red shade. Color will last approximately 10 shampoos.)
Step 3:
Step 4:
Dry hair thoroughly and add Hollywood waves with a 2-inch barrel curling iron, bending all sections towards the face.
Step 5:
Step 6:
Grab a 2-inch section of hair around the face, and re-curl, pinning it against the head with a bobby pin to set for a few minutes.
Step 7: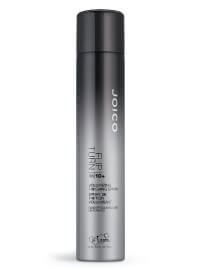 Spray with Joico Flip Turn Hairspray for extra hold. Then, remove bobby pin and let the volume explode!