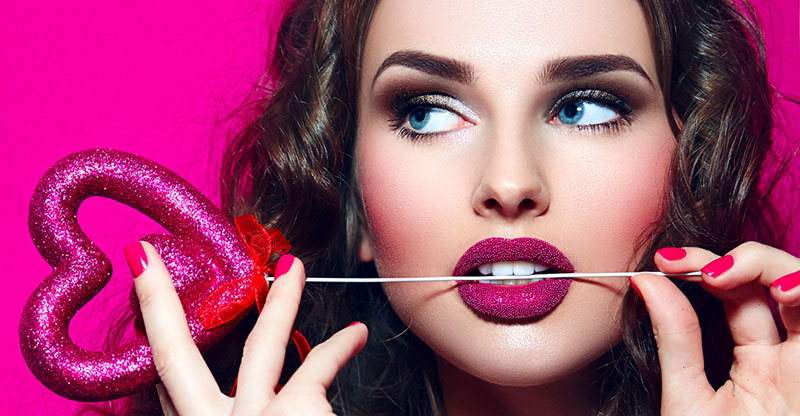 Are you seeing hearts and flowers? We certainly are — along with the hairstyles that guarantee you get them. From seriously romantic waves to easy updos that will have you on a high, these looks are red-hot for Valentine's Day (and night!).
Get the five seductively easy how-tos here:
1) HEAT WAVE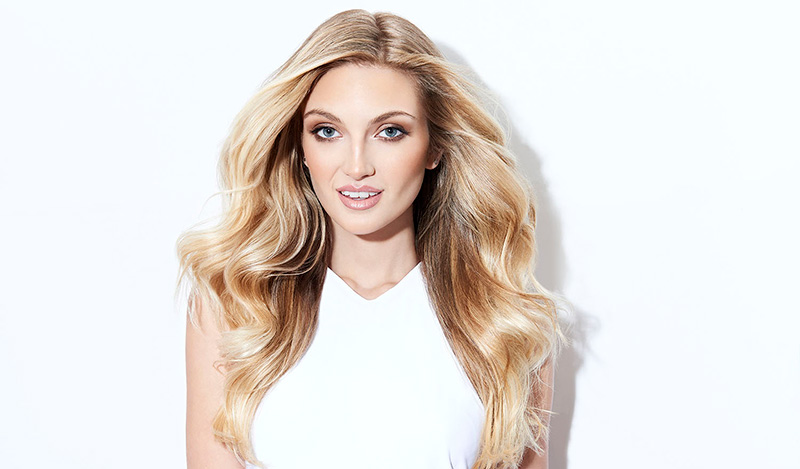 A wave here, a curl there…these loose, natural, bodacious tendrils create the kind of hair that you (and others) can't keep their hands out of. It's all about imperfect texture and tons of plush volume.
Start with: Dry hair (second-day hair is even better, because it grabs the curls). Spray sections with Ironclad Thermal Protectant Spray, then create loose waves using a large-barrel curling iron; allow curls to cool before finger-fluffing and separating strands for sexy dimension.
Now add: Hair Shake Finishing Texturizer Spray. Lift layers of hair, applying product from the roots upward, and let strands fall naturally; scrunch and continue finger-fluffing for extra volume.
The finish: Flip Turn Volumizing Finishing Spray to hold your luxe look in place for the rest of the evening.
2) READY TO ROLL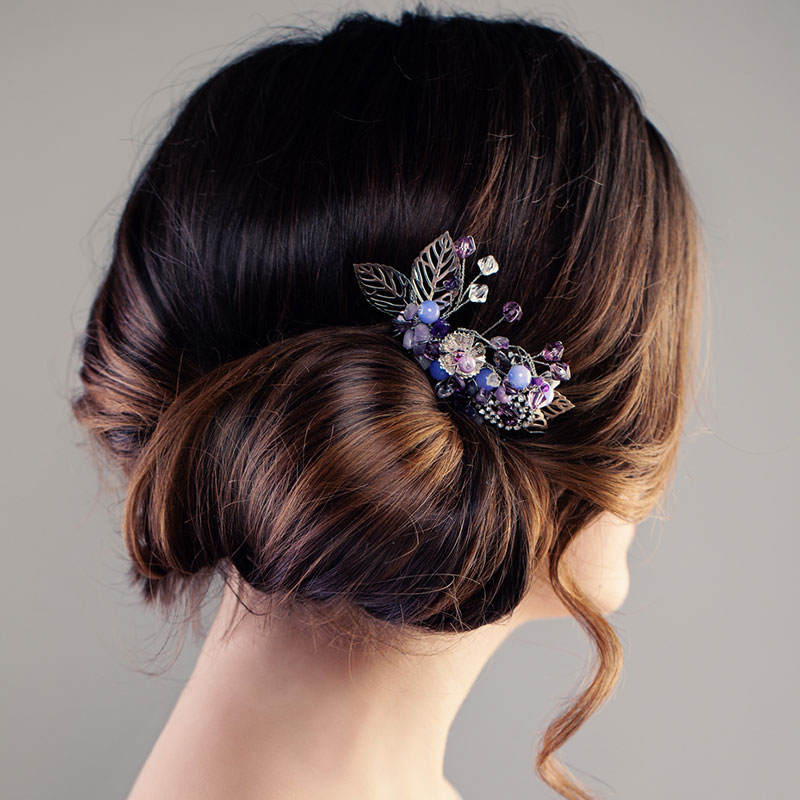 Sometimes, a hairstyle looks complicated…and you're the only one who knows just how easy it is to create. This sophisticated roll is utterly elegant for a night of fine dining and dancing, yet comes together in a snap.
Start with: A drop of K-PAK Color Therapy Restorative Styling Oil to smooth hair and add instant sheen. Next, create a simple low ponytail with an elastic band, leaving a few strands out to loosely frame your face. Split the ponytail in two, rolling the ends of one side up, tucking them under, and securing with discreet bobby pins. Now repeat on the other side. Using a medium-barrel curling iron, add waves to the loose, face-framing strands.
Now add: Embellishments. Tuck an elegant, bling-topped comb or clip into the top of one of the rolled ponies.
The finish: Flip Turn Volumizing Finishing Spray to keep flyaways at bay.
3) WE ARE GATHERED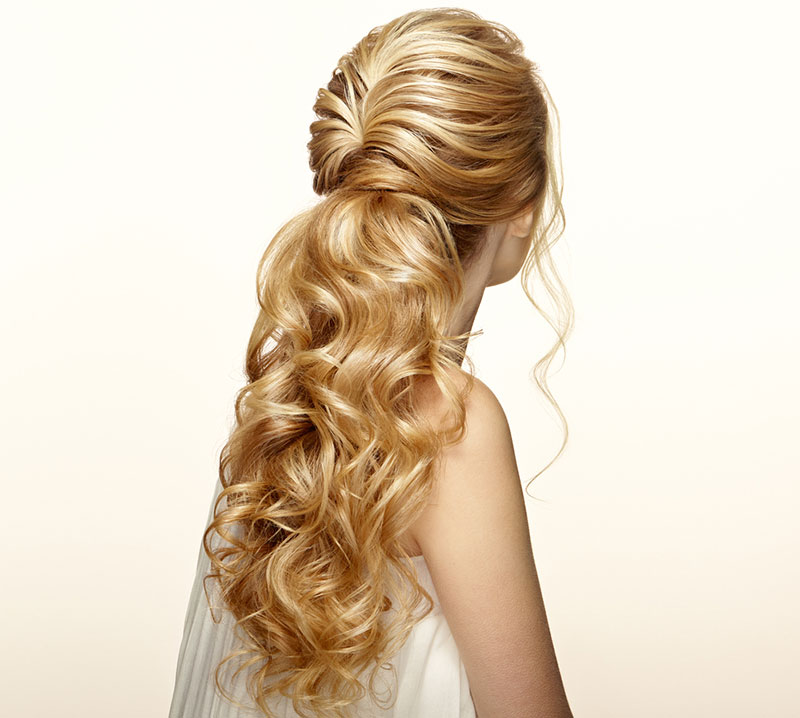 What happens when you pair a blonde pony with wild waves and a clever wrap trick? You get this luscious, honeycombed half-up/half-down 'do that's destined to break a few hearts.
Start with: Blonde Life Brightening Shampoo and Conditioner, followed by Blonde Life Brightening Veil to bump up shine, protect hair from thermal styling, and make comb-through a breeze. Blow-dry hair thoroughly and create loose waves from the ears down using a large-barrel curling iron.
Now add: Some trickery! Gather curls loosely into a ponytail (leave a few tendrils around the face), and secure with an elastic. Next, create a split just above the elastic and pull entire ponytail up and through the hole, tugging gently to loosen the look. Optional: Wind one of the swept-back tendrils around the base of the ponytail and secure discreetly with bobby pins.
The finish: Hair Shake Finishing Texturizer Spray throughout the curls, followed by gentle finger scrunching for max volume and hold.
4) ON YOUR TAIL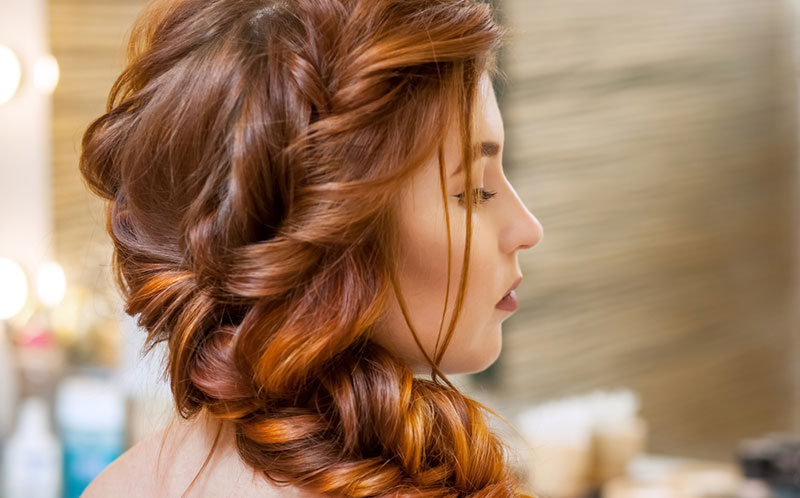 The sexiest Mermaid-y fishtail braid makes a feminine splash when it's gently teased into submission. The kind of nonchalant hairstyle that looks like it's playing hard to get…but is an easy catch when you know the how-tos.
Start with: K-PAK Color Therapy Luster Lock Instant Shine & Repair Treatment, the quick-as-a-flash performer that instantly illuminates and nourishes every single strand you're about to braid.
Now add: Your handiwork. Gather long hair to one side, and begin fishtail braiding starting low on the forehead, leaving plenty of sexy tendrils out to frame the face. Secure end with a transparent elastic band.
The finish: To keep your braid from appearing overly "done" and help hold it steady for the big night, apply Hair Shake Finishing Texturizer Spray, gently pulling on the sides of the braid to loosen the look.
5) LOVE AT FIRST SIGHT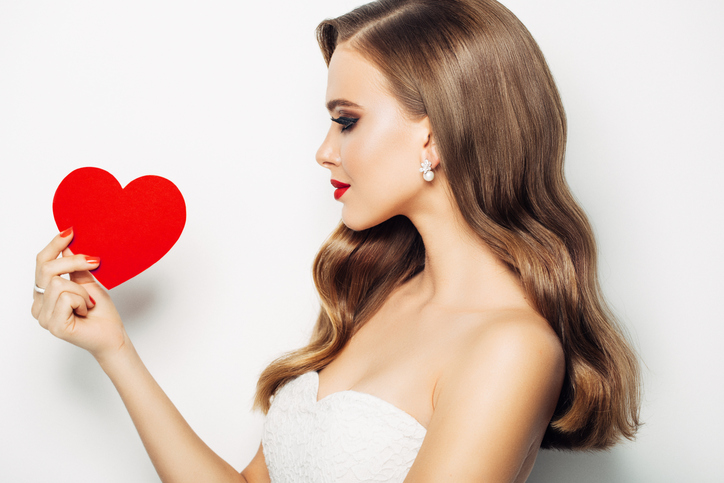 Start with: If you're fair-haired, an application of Blonde Life Brightening Masque will instantly soften and hydrate your pale strands, neutralizing any nasty yellow trace minerals. Leave in 3 – 5 minutes and rinse thoroughly; then follow with your regular blowout.
Now add: Gently rolling waves. Part hair deeply to one side, and then apply Ironclad Thermal Protectant Spray before winding generous sections of hair around a large-barrel curling wand, starting below the eyes. Release, and allow strands to cool thoroughly. (To keep waves intact, do not finger-comb or tousle.)
The finish: Apply Power Spray Fast-Dry Finishing Spray to bump up shine and keep flyaways in check.