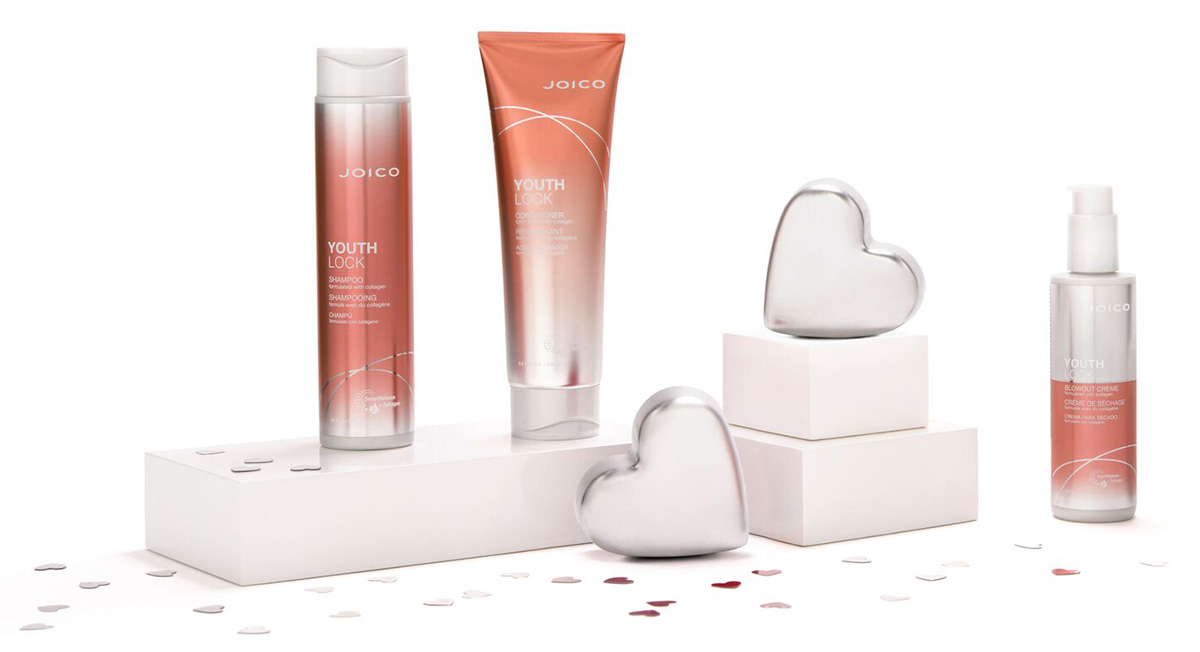 How to establish a routine for aging hair with Katrina Kelly,
JOICO EMEA Senior Creative Color Artist Team member.
I recommend the new JOICO YouthLock collection – it's incredible!
The collection is made up of 4 products – a shampoo, conditioner, masque and blowout crème – that work together to transform hair and tackle problems I regularly encounter with my mature clients in the salon. The collection is formulated with collagen which helps to sustain youthful bounce, shine and manageability.
Here are my top two tips:  
Tip 1 - Use a masque
I advise using a masque every week – or every 2nd week (depending on your hair type, texture or condition). This will instantly revitalize the hair, adding nutrients and nourishment to bring life back to aging locks.
Tip 2 - Use a blowout crème
Always protect your hair when blow-drying with a crème – YouthLock Blowout Crème provides a shield to protect mature hair from breakage, hair fall (during brushing), humidity, and even frizz. Blowouts also make hair look like they have more volume and oomph. Apply a small amount to the hands and evenly throughout the hair – do not apply too much to the roots and rather work with the mid-lengths and ends. When drying, focus the heat on the roots and lift the hair.