Q: How do I take care of my aging hair?
Creative Director for JOICO UK & EMEA Bruno Marc
As we get older, we need to adapt our haircare routines. Here's how…
Establish a hair care routine that will add nutrients, hydration and prevent further damage. New JOICO YouthLock Shampoo & Conditioner is fantastic for this! The shampoo gently cleanses tired hair, bringing back lush and lively locks while the collagen-enriched conditioner is great for mature hair that's brittle and needs moisture.
Wash your hair less – this is a process, and you will be required to 'train' your hair to be washed less frequently. Washing once or twice per week is perfect!
Be gentle with your hair as it is fragile, especially when wet! It's vital that you treat it with care – use a detangling comb, and comb in conditioner or a leave-in product such as JOICO HydraSplash Replenishing LeaveIn to hydrate and fight frizz.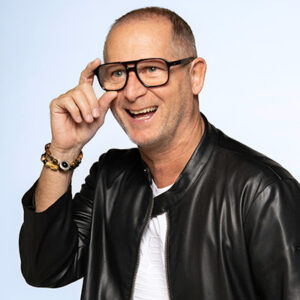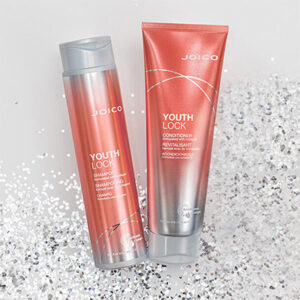 Q: Can I color my aging hair?
Marc Antoni Art Team member & JOICO Ambassador, Dan Spiller
Yes, you absolutely can! Coloring hair has no boundaries but it's essential to find a colorist who is educated and proficient when dealing with hair that is a little more fragile and may have a high percentage of gray. When coloring hair, the condition should always be at the forefront of every colorist's mind and gray hair may require additional treatments or appointments. A great introduction to color and perfect for clients who do not have a lot of time to spare is JOICO LUMI10 – this permanent hair color delivers 100% gray coverage in just 10 minutes and leaves hair super shiny.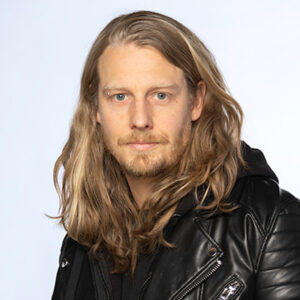 Schwarzkopf Professional British Colour Technician of the Year at the Hairdressers Journal British Hairdressing Awards 2022 
Q: How can I add more volume to my aging hair?
JOICO EMEA Senior Creative Color Artist Team member Paul Watts
A blow-dry is a great way to add volume – pull hair up toward the ceiling with your brush and shoot the hair up and along the shaft to add body. It's important to remember that when hair is already giving off signs of fatigue, the last thing it needs is a hit from heat tools so be sure to use new JOICO YouthLock Blowout Crème. It will provide protection from breakage and deliver youthful body and bounce.