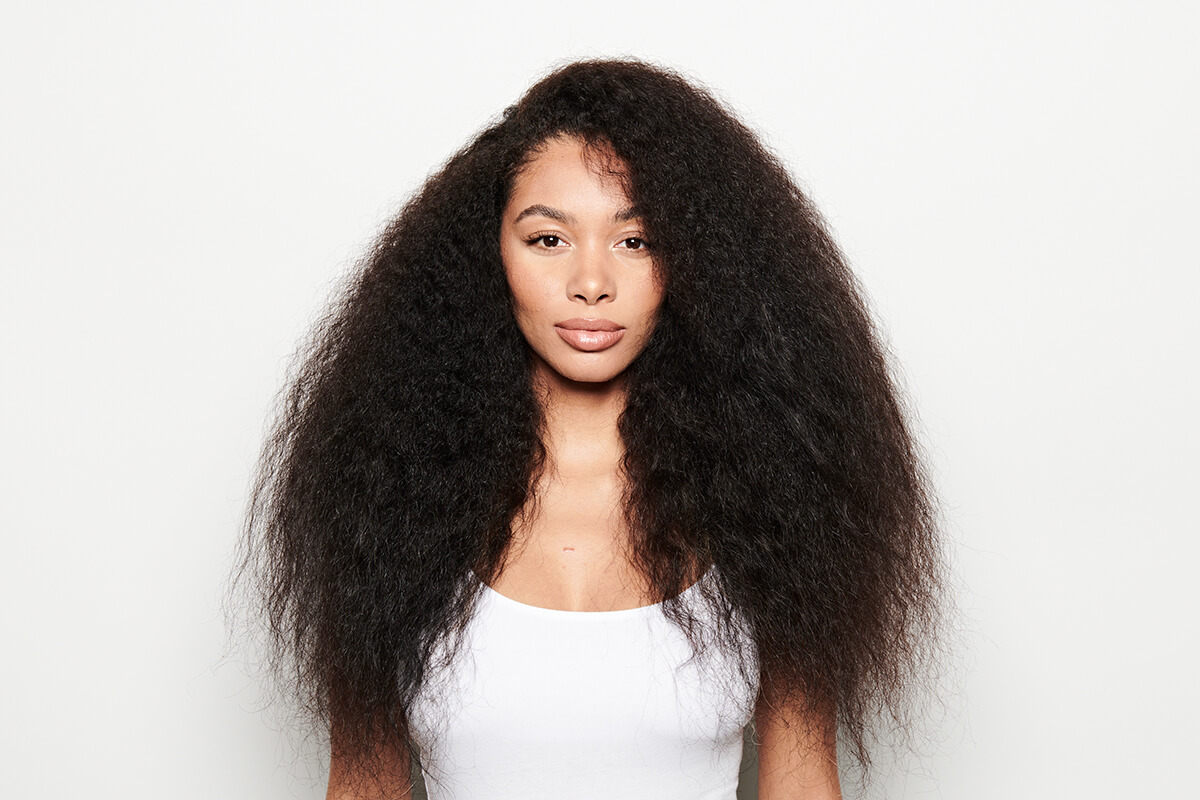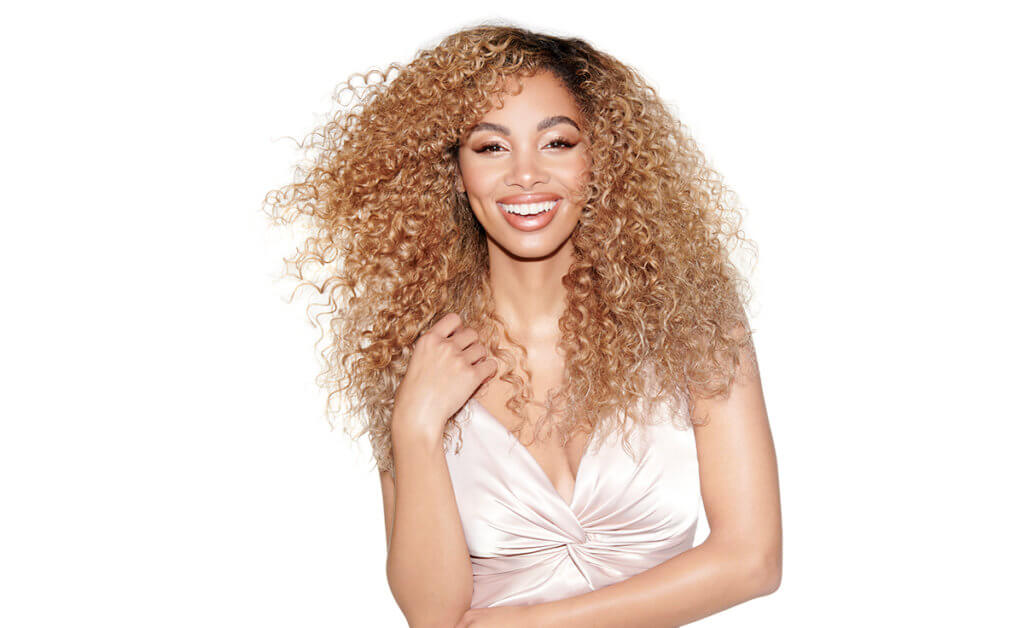 "Taking Deja's hair from black to a luscious honeycomb tone took lots of planning beforehand. I first did a strand test because, during our consultation, it was revealed she had box black color on her hair. I utilized bigger sectioning to speed through her application process and decided to keep her bright and blonde by toning her a honey-beige hue. Using Blonde Life Lightening Powder helped me achieve the lift I wanted while maintaining the strength and shine of the hair."
COLOR FORMULAS
Client: Deja has level 3 box color

Prep Treatment – Defy Damage ProSeries 1: Bond-Protecting Color Optimizer Spray

Formula 1 – Blonde Life Lightening Powder with 10 Volume LumiShine Developer (working up to 25 Volume)

Formula 2 – (Teardrop Toner) LumiShine Demi-Permanent Liquid Color 6NA + 7N with 5 Volume LumiShine Developer

Formula 3 – (Toner) LumiShine Demi-Permanent Liquid Color 10V + 8N + 9NV with 5 Volume LumiShine Developer

Post Treatment – Defy Damage ProSeries 2: Bond-Strengthening Color Treatment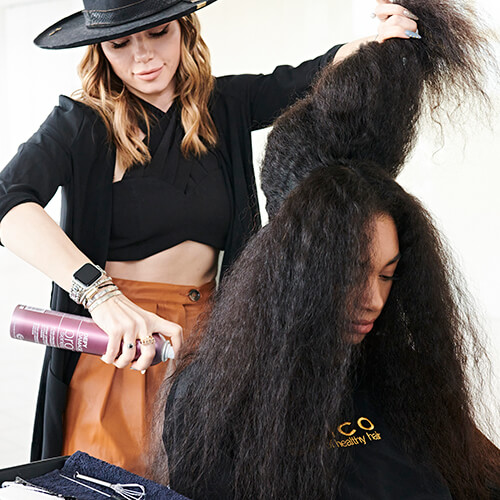 STEP 1:
Prep with Defy Damage ProSeries 1. Shake the can vigorously and then spray in short bursts to 2-inch sections and comb for even distribution.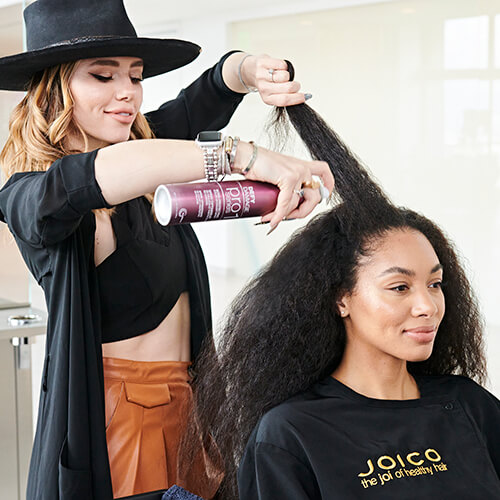 STEP 2:
For client comfort, direct the hair and spray away from the face.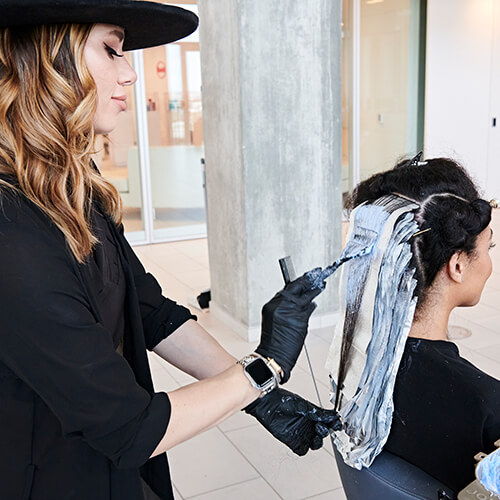 STEP 3:
Start by section the head down the middle with a large mohawk. The sectioning should curve with the shape of the head. To measure the width of the mohawk, lay a foil down on the center of the head and take the width of your foil. This should be about middle of brow to middle of brow width.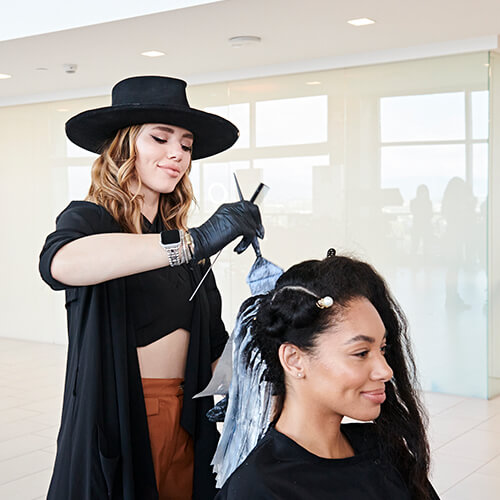 STEP 4:
Starting at the bottom nape of the mohawk, take large weave horizontal partings, tease the base slightly, and apply Formula 1 (making sure to feather the formula where the tease starts). This will effortlessly create a beautiful blend and shade the roots at the same time.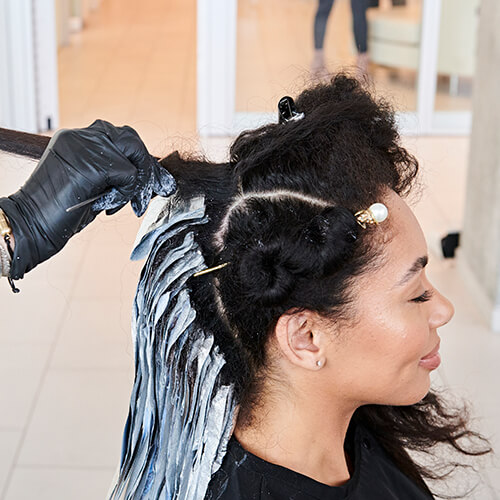 STEP 5:
Take a fine slice parting and apply Formula 1 to create a baby light. Continue this large weave + babylight application working up through to the top of the mohawk section.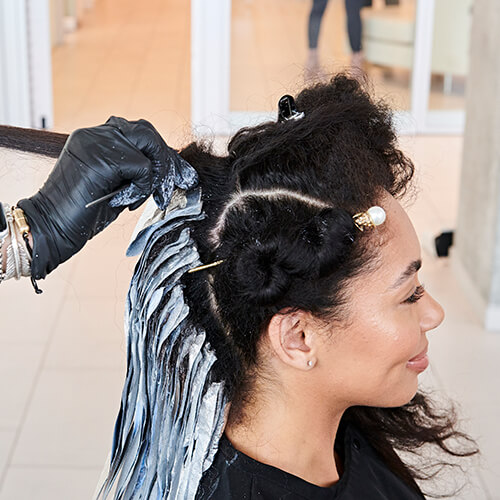 STEP 6:
As you work with the teasing, it should be compacted in and "pushed" into the root area instead of an erratic tease. This will help with control and the combing out process.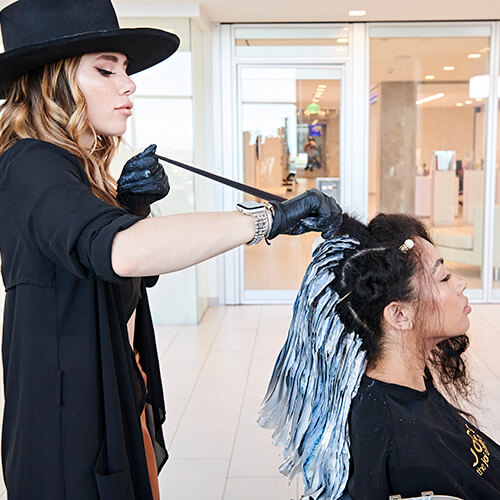 STEP 7:
Once you get to the top, if you are working with a lot of hair, stop and check your work. If the hair is ready to be rinsed, proceed with the rinsing process in that area to prevent over lightening hair.
TIP: If there are sections that need to be rinsed early, shampoo and rinse thoroughly, then apply Defy Damage ProSeries 2 and clip away while you continue your lightening application. Continue this application process throughout the entire mohawk. Working in this same large weave + babylight manner, starting at the front side hairline, take diagonal forward partings, and apply Formula 1. Continue your application until both sides are completed.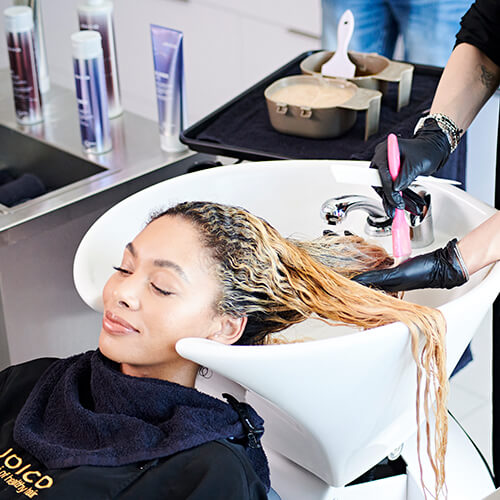 STEP 8:
Process your prelightening application until you reach level 8. Shampoo with Blonde Life Brightening Shampoo. Thoroughly towel dry the hair and proceed to the toning process.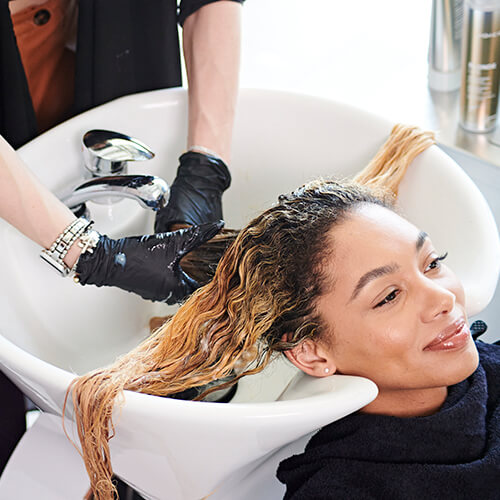 STEP 9:
Apply Formula 3 to the mids and ends first to tone the blonde to a beautiful honeycomb color.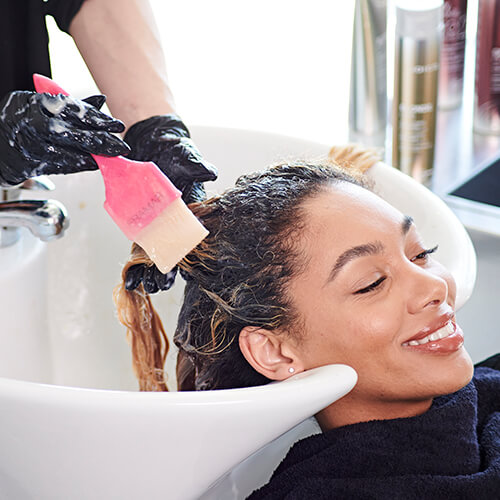 STEP 10:
Then, apply Formula 2 to the base and melt into the mids and ends. This method allows you to melt the color exactly where you want it to be and process all at the same time. Process for 5-20 minutes or until the hair is toned to desired results. Shampoo with Blonde Life Brightening Shampoo. Apply Defy Damage ProSeries 2 for 5 minutes to rebuild and restrengthen the bonds in the hair. Rinse and style as desired with your favorite JOICO styling products.