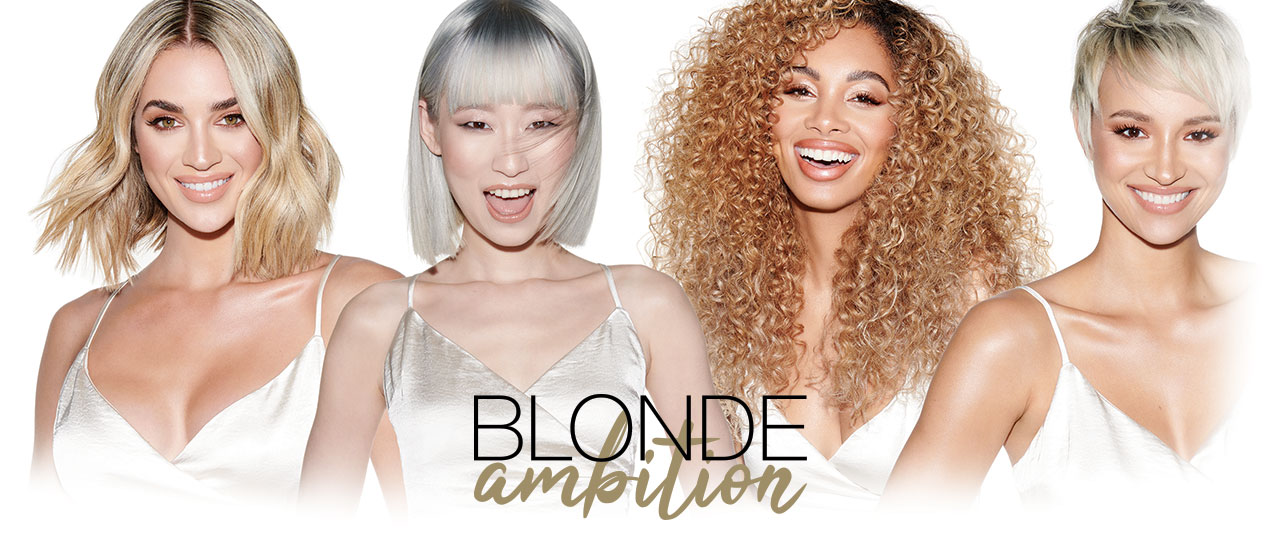 With Blonde Life, anyone can live the best blonde life, no matter your background, hair type or hair color.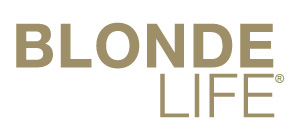 Ready to help the world see blonde hair in a whole new light?
Come celebrate the beauty of individuality, and the confidence to take any client – undefined by hair type, hair color, complexion, or lifestyle – from dark to light! The JOICO Blonde Life lightener is here to unite us with brilliant lift that knows no bounds!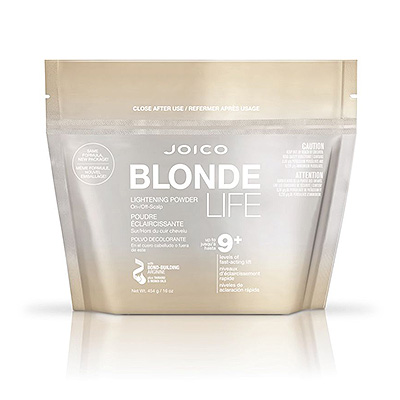 Our Brightening Shampoo, Conditioner, Masque and Oil – created with strand-strengthening*** bond-building Arginine and an exotic, nutrient-rich blend of Tamanu and Monoi oils—banish the challenges of brassiness, off-tones, fading and damage that blondes face on a daily basis. Trust us, with Blonde Life, you really will have more fun.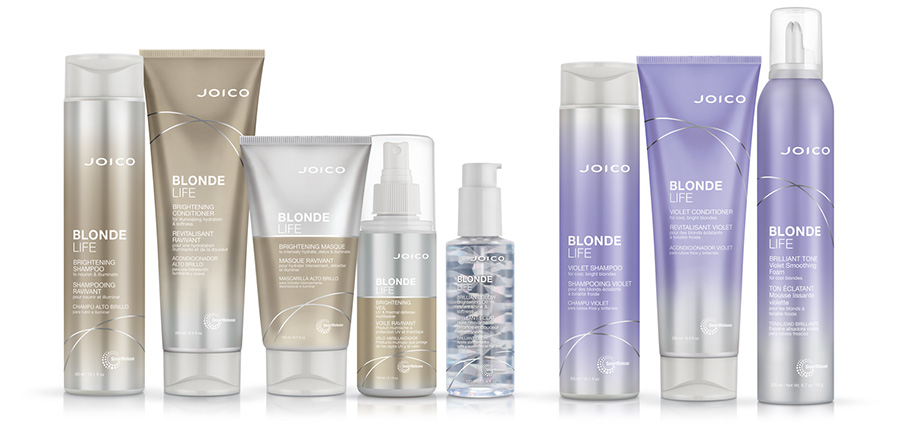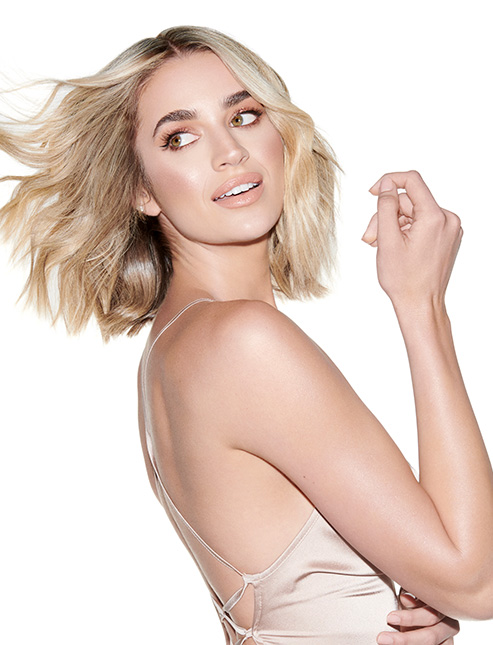 LET'S LOOK INSIDE...
Going bombshell blonde no longer means sacrificing healthy-looking hair.
Bond-Building Arginine is a naturally occurring amino acid crucial to hair's strength.
Monoi Oil, a rare, exotic blend of Coconut Oil and Tahitian Gardenia Flower, fights frizz and boosts shine while helping protect hair from environmental damage.
Tamanu Oil, a rich, Southeast Asian UV-absorber packed with fortifying Omega-6 and -9, helps deeply hydrate hair, bump up shine, and banish brittle strands.
Proven to keep blondes bright and on-tone for up to 8 weeks*
9 out of 10 stylists agree, after one use, blondes are: BRIGHTER • SOFTER • SHINIER • MORE HYDRATED
*When using Blonde Life Brightening Shampoo and Conditioner/Masque, which preserve over 80% of haircolor after 18 washes.
We love blondes. We're fanatical about them. And we go especially gaga over those who proudly and unabashedly choose to lighten up. For that very reason, we've created BLONDE LIFE a lightening and brightening system just for blondes… and those who want to be lifted to new heights without sacrificing hair's shine or condition.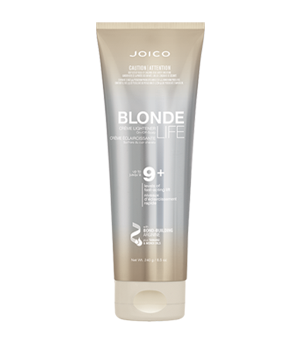 WHEN YOU WANT TO GO BEAUTIFULLY BLONDE—AND GO THERE FAST
Blonde Life Crème Lightener turns up the power and rockets you to bombshell status in no time flat. With bond-building Arginine and moisture-locking exotic oils, JOICO's fastest lifting crème lightener delivers up to 9+ levels of lift and beautiful, shiny-looking hair that will blow you away.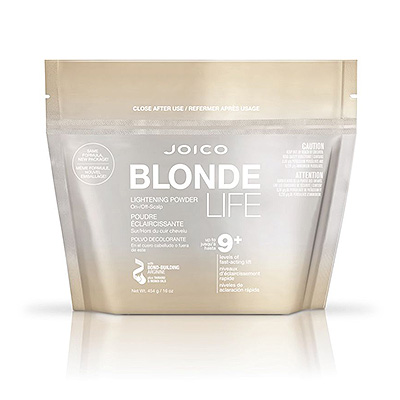 FULL-SERVICE BLONDING... FROM SALON TO HOME
If blonde is great, BLONDER is better. Especially when you're enhancing your golden strands with an ultra-high-lift formula that safely kicks you up to 9+ levels in record time.** With our powerful conditioning formula, you'll steer clear of those damaging multiple applications, reduce breakage*** and bypass the hassle of additives. Use with foils…without foils… Blonde Life Lightening Powder gets you blonde safely and in a flash.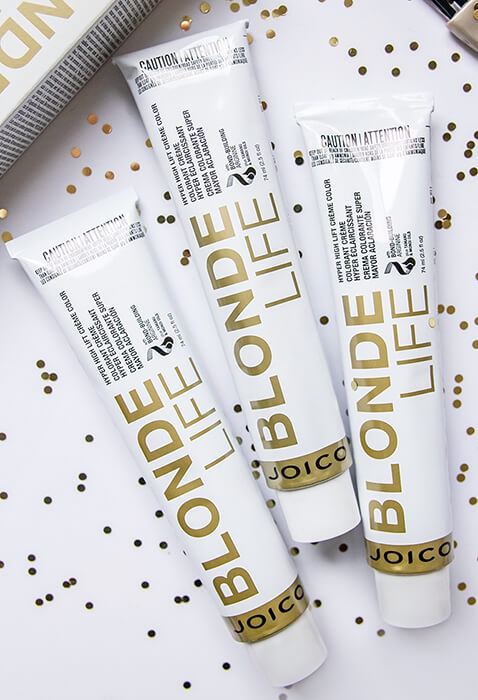 THE POWER TO GO PALE WITHOUT BLEACH
Deliver the healthiest blonde on the block; and achieve up to 5 levels of lift to natural hair without sacrificing a single strand. That's the magic of Blonde Life Hyper High Lift Permanent Crème Color, now available in three new shine-enhancing shades: Champagne, Pearl, and Clear Booster. With one-step lightening and toning, plus a built-in hair defense system that strengthens strands from the inside out, you'll swiftly
nail dreamy blonde looks.
Maximum-lift-plus deposit* without bleach
The ultimate timesaver, delivering up to 5 levels of lift to natural hair with one-step lightening and toning
Champagne and Pearl shades feature an ash/ash-violet background to counteract unwanted warmth while lifting
Clear Booster bumps up lift without tonal deposit, allowing you to customize every service
Seals in intense hydration, softness, and nourishing conditioners until your next color service**
Bryan is de man die alles ken
Blonde Life Education On Demand Tutorials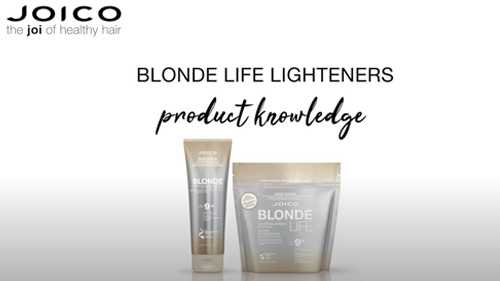 Blonde Life Lighteners Product Knowledge
Are blonding services one of the most requested services in your salon? Then you need lightening products you can rely on. Learn everything about JOICO lighteners which gets you beautiful blonde safely & in a flash!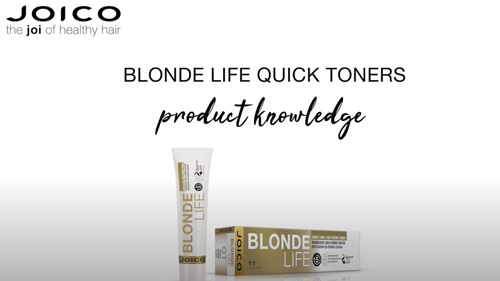 Blonde Life Quick Toners Product Knowledge
When it comes to blonding, creating the necessary lift is one thing …. selecting the ideal toner is a whole different ballgame. Get to know a quick & powerful way to make your mark on pre-lightened looks with JOICO Blonde Life Quick Toners.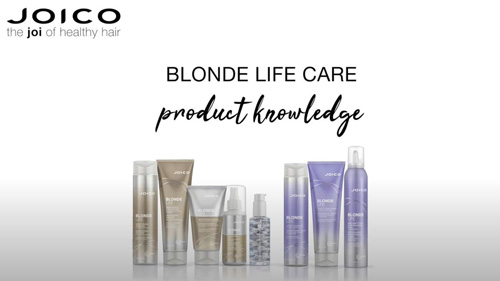 Blonde Life Care Product Knowledge
The solution to keep blonde bright, brass-free and healthy is our Blonde Life Care regimen. Learn everything about our glistening collection of home-care products that protect, detoxify, and bump up the brilliance and strength of blonde hair.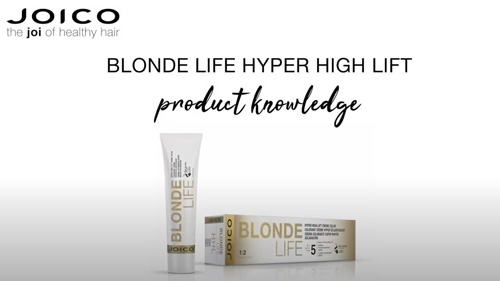 Blonde Life Hyper High Lift Product Knowledge
Imagine lightening natural hair without using bleach and achieving up to 5 levels of lift without sacrificing a single strand. Get to know why JOICO Blonde Life Hyper High Lift delivers the healthiest blonde on the block!
Testimonials