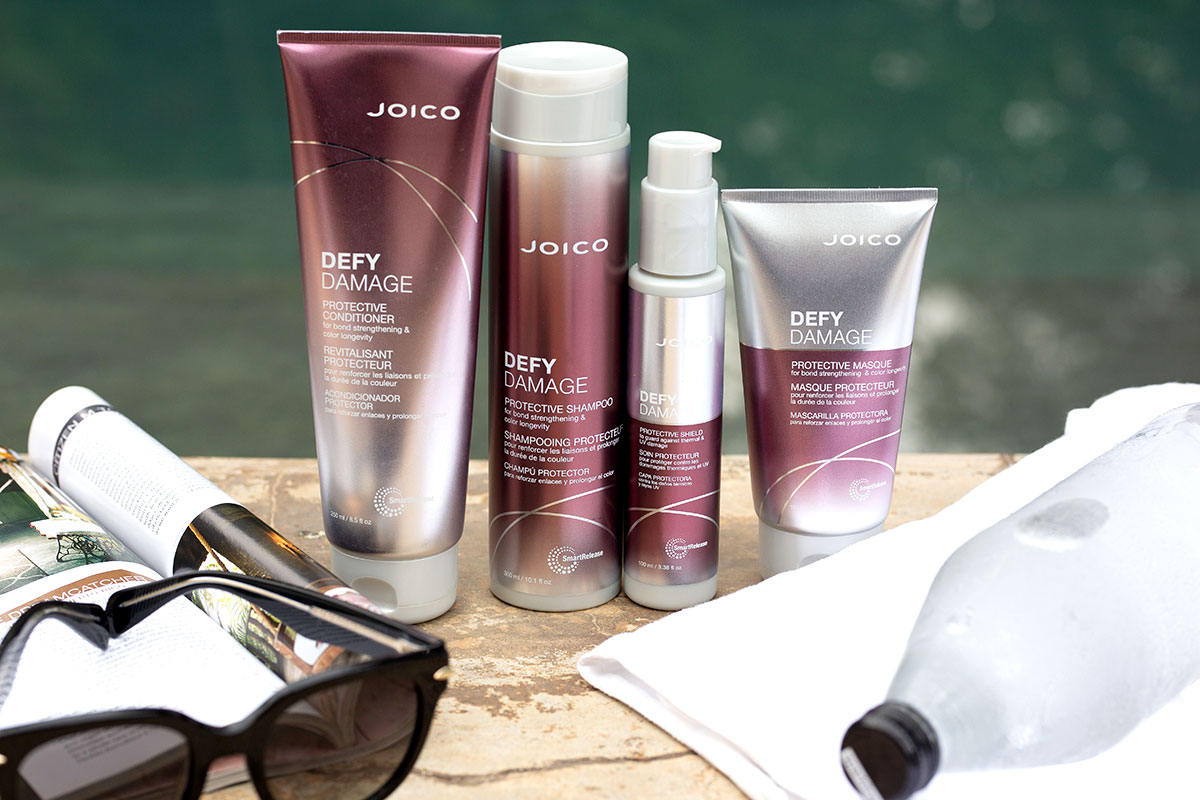 Our hair has to deal with a lot during the warm summer months. Coming into the new season, it's time to show it some care, ensuring it's the strongest, healthiest, and shiniest it can be. Remember, your hair is the crown you never take off … so why not show it some TLC.
When washing your hair make sure you use a treatment. JOICO have a range suited for every hair type including blondes, coloured hair, damaged hair, and hair that lacks moisture.
Sleep on a silk pillowcase to protect your hair during the night. For extra damage prevention, use JOICO Defy Damage Sleepover to protect your strands while you pull an all-nighter.
Use a wide-tooth comb to comb through conditioners, treatments, or masques to ensure they are distributed thoroughly throughout your hair.
When your treatment is on, massage your scalp with whatever treatment you are using to add moisture and keep your scalp flake-free.
Commit to a weekly treatment and enjoy some me-time as you relax.
Static can build up from all sorts of things including jumpers, hats, and central heating. A great trick is to use a little serum on your hair to prevent static and keep it shining. JOICO Colorful Glow Beyond Anti-Fade Serum not only prevents static but also gives instant shine and provides UV protection which is important all year round.
Ask your hairdresser for advice. No one knows your hair better than your hairdresser - they are the expert so listen to what they have to say, ask them to advise a home care routine, and stick to it. Your hair will thank you.
Visit the salon for a regular trim. Nothing beats a freshly cut style and salon blow-dry. Keeping the ends of your hair fresh can help alleviate split ends and helps prevent damage.