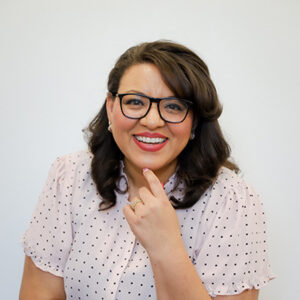 In today's dynamic landscape, social media is THE key to thriving in the beauty industry. Whether you're aiming to attract new clients, engage with your current clientele, or establish your salon as a trendsetter, mastering social media is an absolute must. This exclusive training will empower you with the skills and knowledge to transform your digital game.
With a background in hairdressing, social media guru Cynthia Baker is the ideal mentor to guide you on this transformative journey. Her expertise in crafting captivating content, building a dedicated community, and propelling the salon's success through social media will leave you inspired and ready to conquer the digital realm.
With the UK, Ireland, Malta, the Netherlands, Italy and Croatia on the list, Cynthia completed her first successful JOICO social media tour through Europe in 2023. The content shared by the always cheerful Cynthia, and her professional set-up and approach left everyone feeling excited and ready to put the knowledge gained into their day-to-day social media upkeep.
What to Expect:
Crafting Irresistible Content: Learn the art of showcasing your salon's work through visually stunning images and videos that speak directly to your target audience, with easy-to-use third-party apps to minimize your time investment.
Building an Engaged Community: Discover the secrets to building a loyal community of followers who can't wait to share your salon's story with the world.
Strategic Platform Management: Understand how to tailor your content for different social media platforms, ensuring your salon shines on every channel.
Hands-on training: Theory without practice is like a style without substance. That's why this training goes beyond lectures, offering live demonstrations and interactive exercises. Witness Cynthia Baker's tried-and-tested social media strategies in action and gain hands-on experience in crafting compelling content for your own salon.