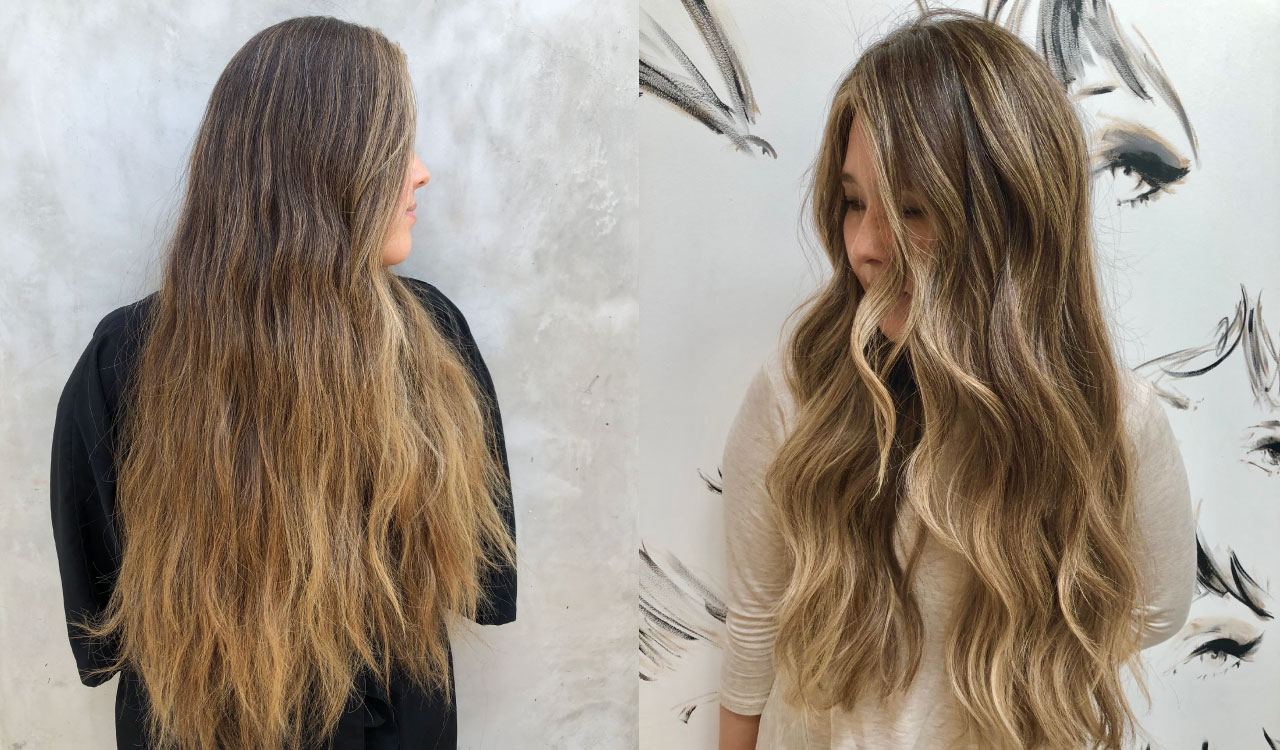 Lisa Satorn, Senior Stylist at 901 Salon, created this look Sunshine Blonde. Her inspiration was "island vibes". Lisa said, "She has beautiful thick naturally long hair that loves to live in a less is more place. Also, the color placement was for grey blending."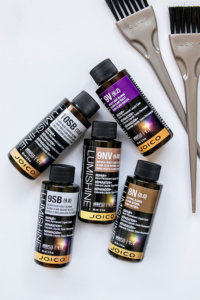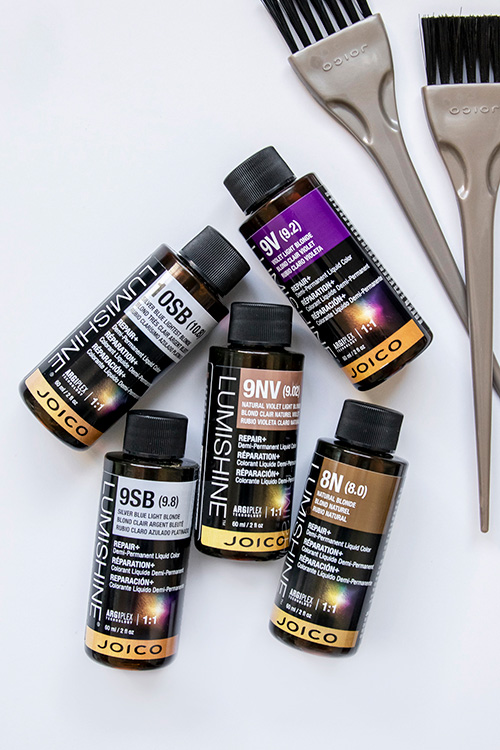 LumiShine Demi Permanent Liquid
COLOR FORMULAS
Formula 1 (Highlights): Blonde Life Lightening Powder + 10 (3%) Volume LumiShine Developer

Formula 2 (Highlights): Blonde Life Lightening Powder + 20 (6%) Volume LumiShine Developer

Formula 3 (Lowlights): 1 oz (30ml) LumiShine Demi-Permanent DD Crème 6NA + 1 oz (30ml) LumiShine Demi-Permanent DD Crème 8NA + 2 oz (60ml) 5 (1.5%) Volume LumiShine Developer

Formula 4 (Shadow Root): 2 oz (60ml) LumiShine Demi-Permanent Liquid 8NA + 2 oz (60ml) 5 (1.5%) Volume LumiShine Developer

Formula 5 (Toner): 1 oz (30ml) LumiShine Demi-Permanent Liquid 9NWB + 1 oz (30ml) LumiShine Demi-Permanent Liquid 9V + 1 oz (30ml) LumiShine Demi-Permanent Liquid Clear + 3 oz (90ml) 5 (1.5%) Volume LumiShine Developer
FORMULA STEPS
Step 1: Highlight in foil starting with 10 volume and move up to 20 volume.

Step 2: Simultaneously lowlight simultaneously with formula 3 for added depth and dimension.

Step 3: Process and lift to a pale yellow before rinsing

Step 4: Shadow root with Formula 4, leaving the hairline out. Process 5-7 mins before applying toner all over with Formula 5.

Step 5: Comb through to melt the colors together

Step 6: Process 10 min. Shampoo and condition with Joico K-Pak Color Therapy.