THE NEW "COLORFUL" SECRET
With JOICO Global Brand Storyteller, Olivia Smalley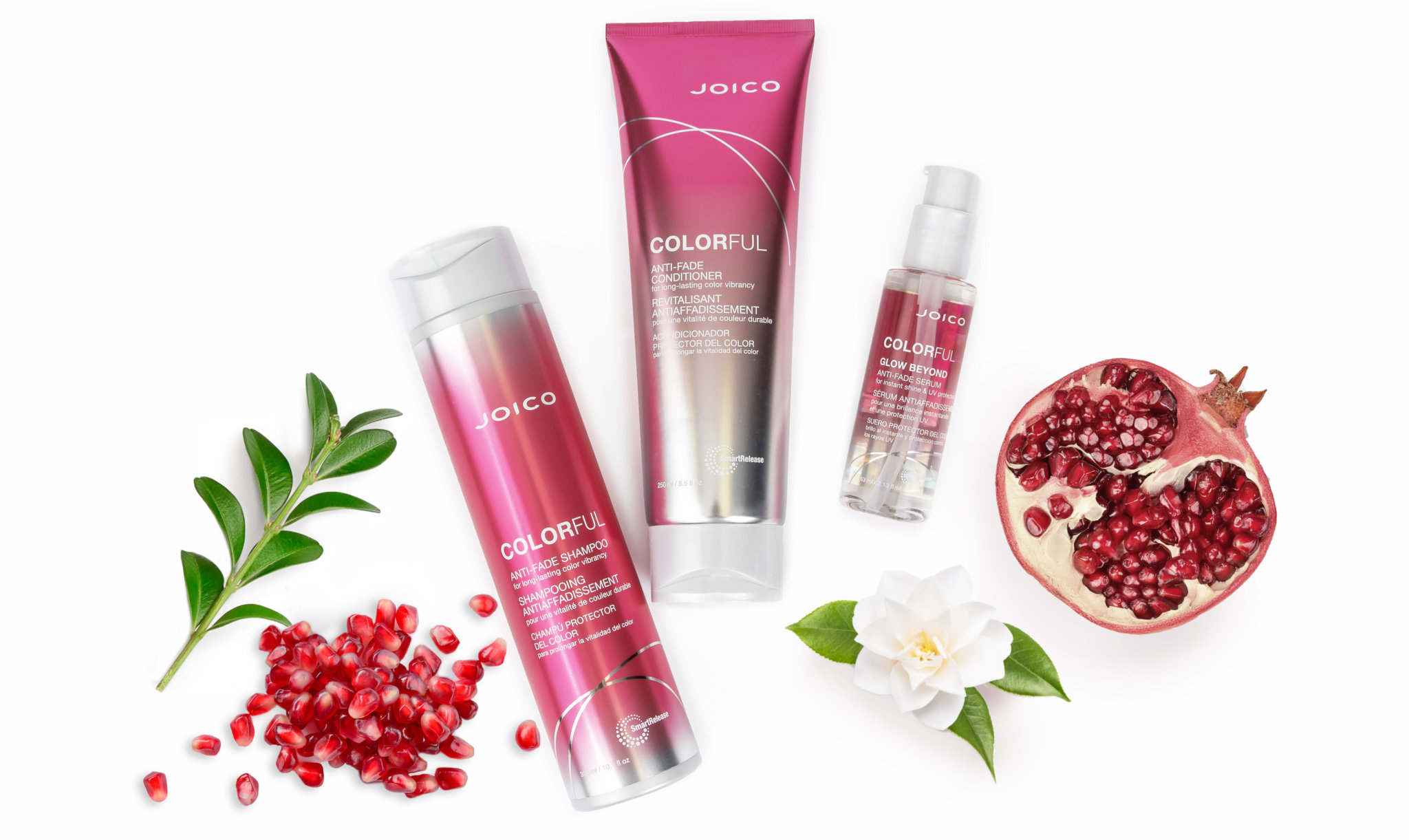 Hair superstar, JOICO Global Brand Storyteller, Olivia Smalley, knows the value of investment hair color; and has a brand-new routine that keeps her own bomb blonde from fading away: Her secret is the super-charged Colorful Collection from JOICO – a trio of products specifically formulated to preserve fierce, fabulous, vibrant color, long after you leave the hair salon. Stocked with nourishing, sulfate-free ingredients like Camellia Oil and Pomegranate extract, it boasts our exclusive Smart Release Technology that continuously releases Rose Hip Oil, Arginine, and Keratin to repair, strengthen, and protect hair from the cumulative effects of daily styling. Let's introduce you…
Step 1: Colorful Anti-Fade Shampoo
This brilliant, sulfate-free formula preserves the vibrancy of gorgeous, investment hair color while nourishing each strand; gently cleansing out what you don't want, and leaving behind everything you do. The result is maximum shine, vibrancy, 3X more strength, less breakage…and color vibrancy that lasts up to eight weeks! (Bonus: It smells DELISH.)
Step 2: Colorful Anti-Fade Conditioner
Here's your key to infusing hair with moisture — via powerful, sulfate-free ingredients that prevent color from slipping away for the long haul. With big-bang color and pollution protection, plus shine, softness, and tangle-free hydration, this lightweight "guardian of gorgeous" can be used every single day without weighing hair down.
Step 3: Colorful Glow Beyond Anti-Fade Serum
The ultimate out-the-door shine strategy, Glow Beyond gives you an instant spotlight of radiance that intensely magnifies the richness of hair color, amps up big-time shine and softness, while protecting hair from fading caused by daily exposure to pollution and UV rays. Apply just a few drops, and color-treated hair comes roaring back to life with a transformative, noticeable glow.