K-PAK Color Therapy Color-Protecting Shampoo
A gentle cleanser that never strips your strands, and actually doubles the life of your haircolor's vibrancy and longevity. It's a breakthrough that helps preserve color and protect against future damage...all at the same time.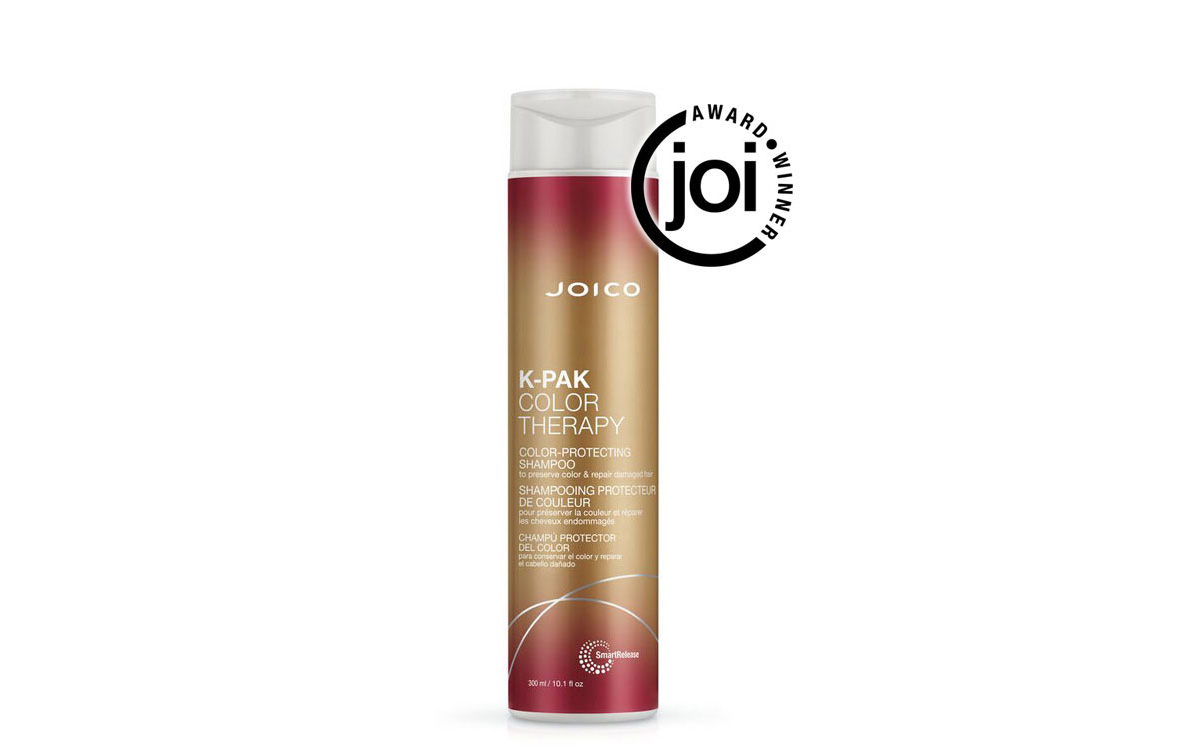 Here's Why You'll Love It
This color-preserving shampoo washes away dirt and debris while being gentle to color-treated hair. With its luscious lather, you'll actually help extend the life of your shade's vibrancy5 and fight future damage every time you wash.
Gently cleanses color-treated hair
Improves elasticity & shine
Helps restore and protect hair
Directions: Shampoo, rinse, and repeat if desired. Follow up with K-PAK Color Therapy Color-Protecting Conditioner.


In addition to our own brilliant innovation, SmartRelease Technology, the K-Pak Color Therapy specific key ingredient mix is a dream team, taking on fading & damage at the same time to help with stunning color retention and an instant hair transformation.
Keratin – a protective protein which actively seeks out damage and helps repair hair by replacing lost proteins.
African Manketti Oil - A rich source of Vitamin E, nature's well-known environmental protection against fading thanks to lipid replenishment.
Argan Oil: A powerhouse of Vitamin E, antioxidants, and essential fatty acids that help deeply hydrate and nourish hair.
SmartRelease Technology, our one-of-a-kind liposome delivery system, packs a punch - continuously releasing Rosehip Oil, Arginine, and Keratin to help repair, strengthen, and protect hair from the cumulative effects of daily styling.
View this post on Instagram
View this post on Instagram
View this post on Instagram