K-PAK Clarifying Shampoo
When hair needs a detox and you want a gentle-yet-effective formula that will jump in and purify without stripping away health and luster, K-Pak Clarifying Shampoo is pure gold. This unique cleanser dives deep to remove impurities caused by exposure to chlorine, minerals, and hard water, yet still manages to leave behind moisture, shine, and a smooth slip for wet-combing.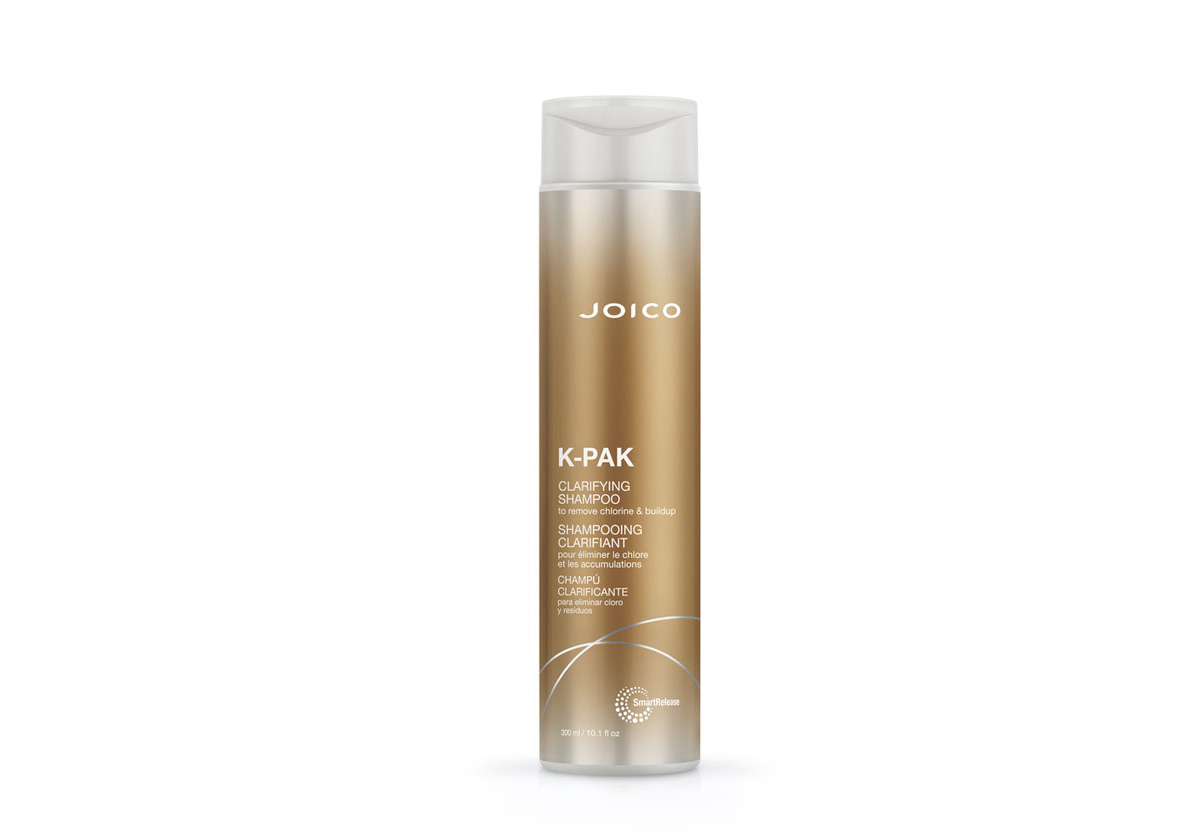 Here's Why You'll Love It
This deeply detoxifying shampoo clears the way for shiny, bouncy, healthy-looking hair by gently, yet effectively removing the dulling buildup and impurities that styling products, chlorine, hard water, and pollutants can leave behind.
Detox hair from hard water, chlorine & minerals
Protects hair against pollutants
Timing is everything—especially when you're looking to whisk away unwanted build-up. K-Pak Clarifying Shampoo makes each minute count.
Directions: Wet hair thoroughly (a full soak delivers best results); apply and lather, leaving product on for up to five minutes for optimal clarifying results. Rinse and follow with K-PAK Reconstructing Conditioner or follow with the K-Pak Reconstructor and the K-Pak Hydrator.


In addition to our own brilliant innovation, SmartRelease Technology, the K-Pak specific key ingredient mix has powerful reconstructive ingredients to help repair and strengthen hair precisely where it needs it.
Keratin – a protective protein which actively seeks out damage and helps repair hair by replacing lost proteins.
Guajava Fruit Extract – Protects hair against damaging free radicals and allows for easier styling. Packed with antioxidants and Lycopene, which are known to help protect hair against UV damage.
Evening Primrose Oil - A rich source of Omega-6 and Gamma-Linolenic Acid, an essential fatty acid that helps nourish hair back to health. Restores shine, flexibility and manageability to hair while balancing moisture levels.
SmartRelease Technology, our one-of-a-kind liposome delivery system, packs a punch - continuously releasing Rosehip Oil, Arginine, and Keratin to help repair, strengthen, and protect hair from the cumulative effects of daily styling.
[site_reviews assigned_to="post_id" hide="title,date" pagination="ajax" count="3″]
[site_reviews_form assign_to="post_id" hide="terms,title" title="Submit Your Review"]