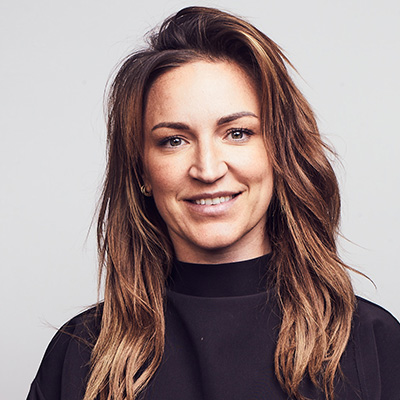 Sofie Schrauwen
BOBHEAD Creative Color Director and JOICO EMEA Ambassador
Artistic Credibility

Based in Belgium, Sofie is the co-owner of BOBHEAD salon and Training University with her husband and fellow JOICO EMEA Ambassador, Robby Osselaer. A celebrated stylist in her own right, Sofie has won many awards, including the Digital Influencer of the Year Award at the Tribu-te Salon Experience event and several Belgian Hairdresser of the Year Awards.

Sofie has built up an enviable reputation for her colour work and social media knowledge, combining her passion for both elements in all senses of the word. An entrepreneurial spirit who chases her goals relentlessly and fiercely, she is devoted to healthy living and her love for it is only matched by her passion for all things creative.

Working with JOICO

As a JOICO EMEA Ambassador, Sophie is a creative artist who has loved working on our latest trend collection. In the 2023 Masterpiece Collection she captures a brilliant balance between carefree abandon and daring rebellion – fusing inspiration from Cubism, an early 20th century avant-garde art movement, with current runway trends that celebrate the 90s. As an educator, Sofie's classes are as exciting as they are informative.

"If you are looking for a look that's a little more rock and roll – then I'm your girl." says Sofie.

Stay connected over on Instagram and follow Sofie via @sofiebobhead and keep up to date with her latest creations!