Do not forget about summer love … for your hair! Keep your hair in tip-top condition this season with Defy Damage and protect what you love not only during the hot summer days but throughout the balmy nights too. Our Defy Damage heroes protect your hair from the ravaging effects of UV exposure, environmental pollution, and daily heat styling that can lead to dry, dull lackluster tresses.
MEET OUR DAY & NIGHT HEROES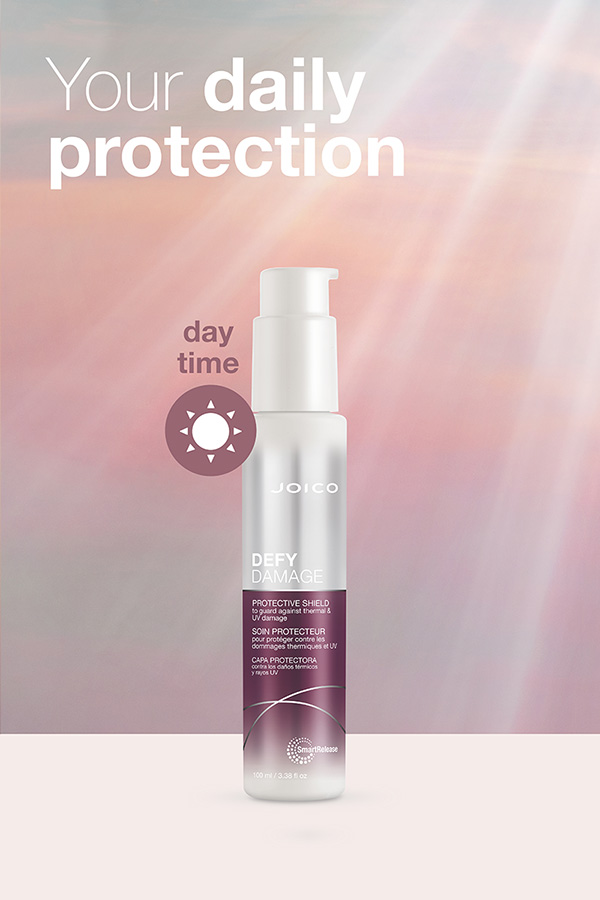 Defy Damage Protective Shield
To guard against thermal and UV damage, a true damage defense hero against the harsh effect of daily styling and exposure to UV and environmental pollution, Defy Damage Protective Shield helps prevent damage and guards against color fade for beautiful, vibrant, healthy looking hair.
Used on damp hair prior to styling, hair is fortified inside and out
Instant, daily protection from damaging heat, UV and environmental exposure
Makes hair 4x more resistant to breakage during heat styling
Protects against color fade
Thermal protection up to 232 degrees C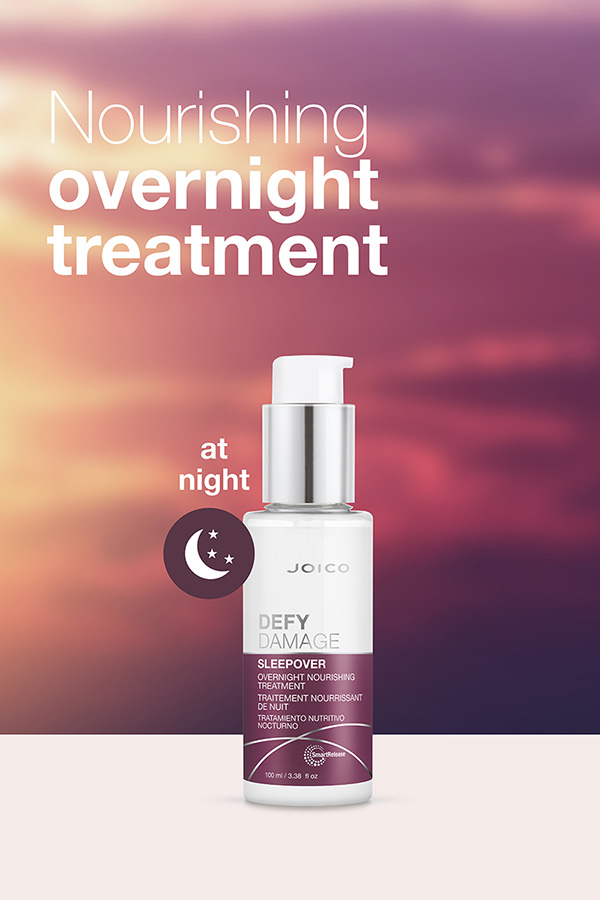 Defy Damage Sleepover
A unique, comforting fragrance (with notes of vanilla and lavender) encourages relaxation, and just a few pumps before bed and come morning, you're ready to wake up and glow! This no-rinse treatment gives you performance and convenience wrapped up in one relaxing scent-mix of lavender, freesia, honeysuckle, and tiara flower, among other. Protecting your hair against pollution, strengthening and nourishing hair and more, all done as you blissfully sleep. A zero-effort, sleep- in treatment that works on damp or dry strands to give you stronger, gorgeously radiant hair by breakfast.
Nourishes hair and strengthens bonds while you sleep
Reduces the appearance of split ends
Instantly softens & smooths hair
Protects against pollution
The damage-defying summer haircare regime also includes the bond strengthening duo of Defy Damage Protective Shampoo and Protective Conditioner along with Defy Damage Protective Masque, which replenishes hair without weighing it down, protecting from heat styling and leaving hair looking soft and shiny.