COLORFUL GLOW BEYOND ANTI-FADE SERUM
For color longevity
Imagine an instant, noticeable, stunning hit of vibrancy — the kind of punch that boosts the brilliance of hair color. That's what you get with Glow Beyond, the anti-fade serum that puts the spotlight on radiance while helping to protect hair against harsh, color-fading UV rays. Formulated with rich Camellia Oil and Pomegranate Fruit Extract, this glossing serum highlights and helps prolong the freshness of fabulous hair color.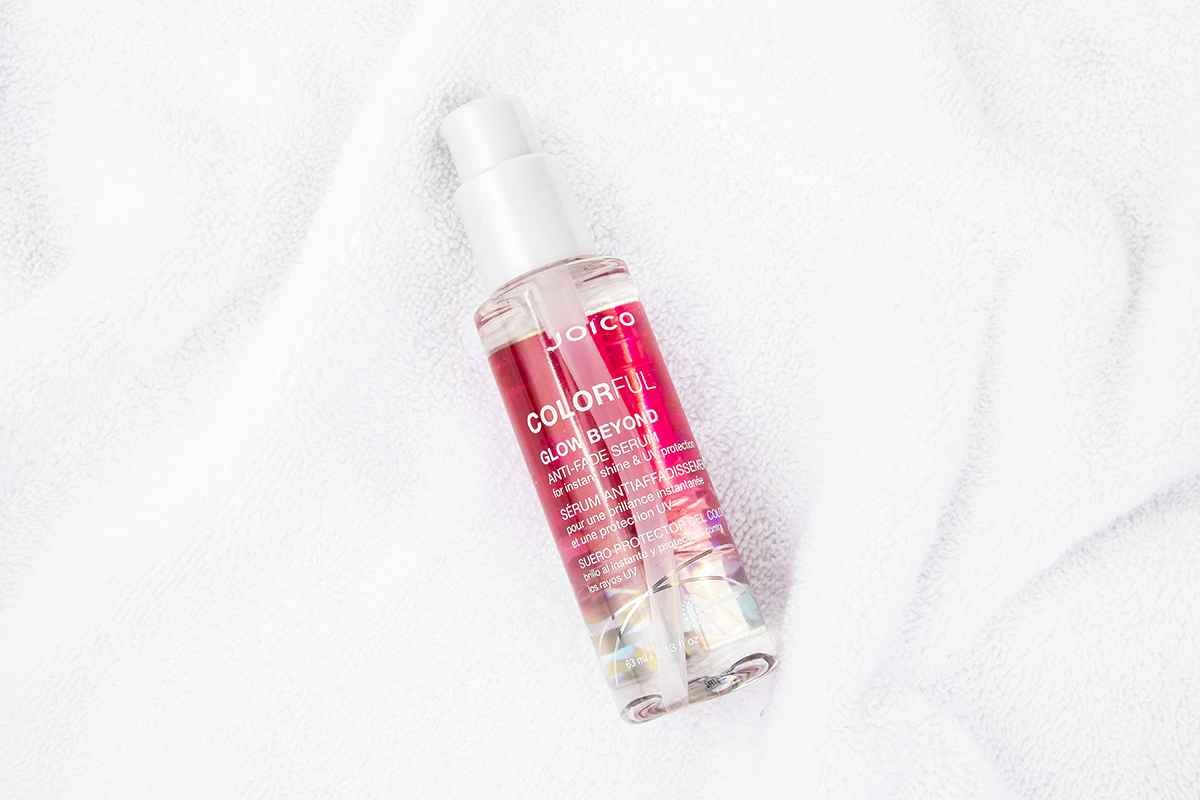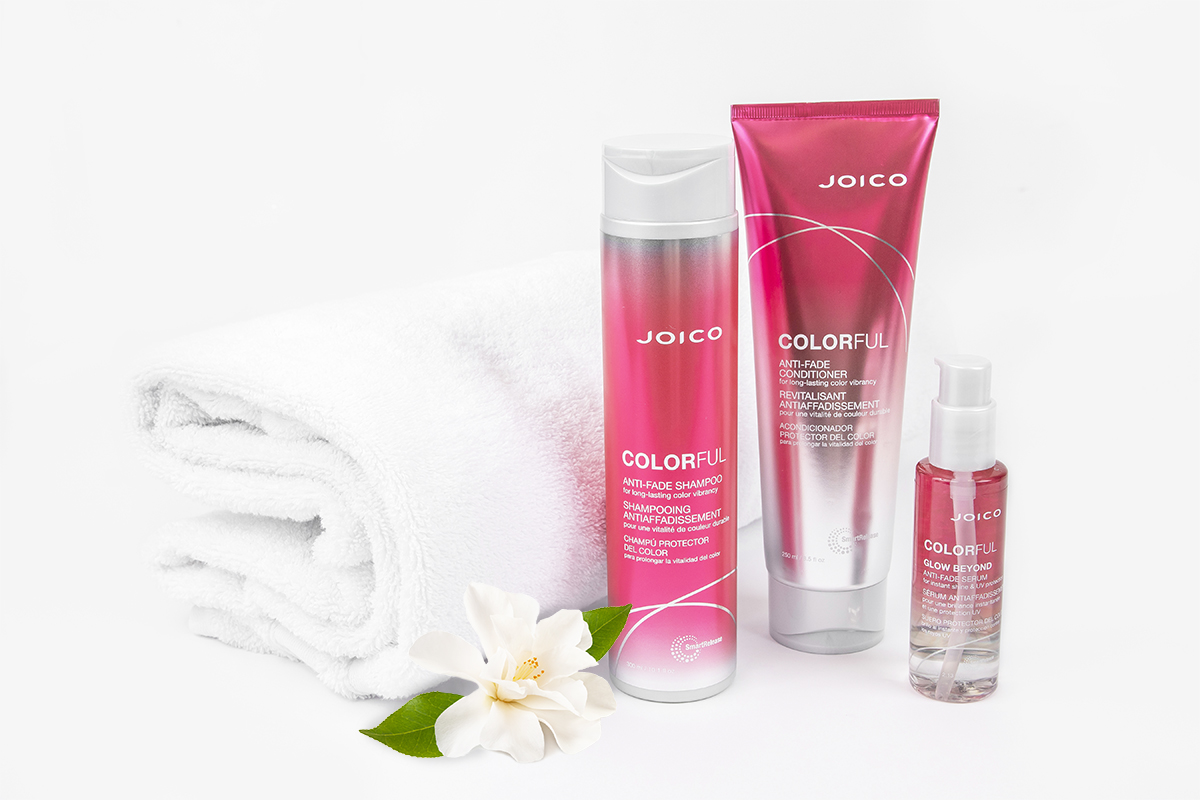 Here's Why You'll Love It
Helps prevent hair color from fading off-tone when exposed to UV or sunlight
Instantly increases shine
Boosts color vibrancy and provides softness
Reduces frizz for smoother hair in just one use
Guards against the hair-dulling effects of pollution*
*laboratory tested using pollution particles
Directions: Apply 1-2 pumps to damp or dry hair. Style as usual.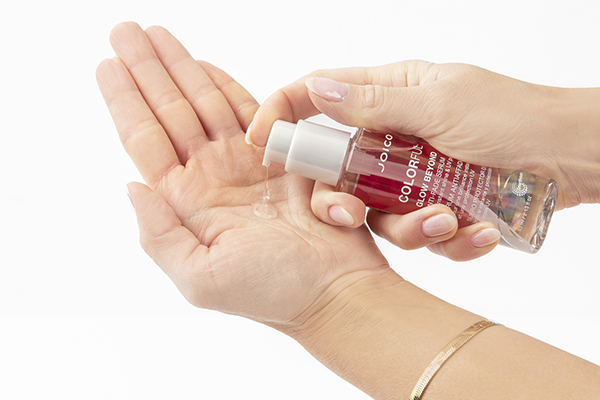 CAMELIA OIL
Stocked with essential Omega 9 fatty acids and antioxidants, helps to seal in moisture and restore luminous shine to hair.
POMEGRANATE FRUIT EXTRACT
Exceptionally rich in tannins and fade-fighting super antioxidants, helps Joico Colorful protect the longevity of hair color.
SMARTRELEASE™ TECHNOLOGY
Our one-of-a-kind liposome delivery system, packs a punch-continuously releasing Rosehip Oil, Arginine, and Keratin to help repair, strengthen, and protect hair from the damaging effects of daily styling.
[site_reviews assigned_to="post_id" hide="title,date" pagination="ajax" count="3″]
[site_reviews_form assign_to="post_id" hide="terms,title" title="Submit Your Review"]