K-PAK professional H.K.P.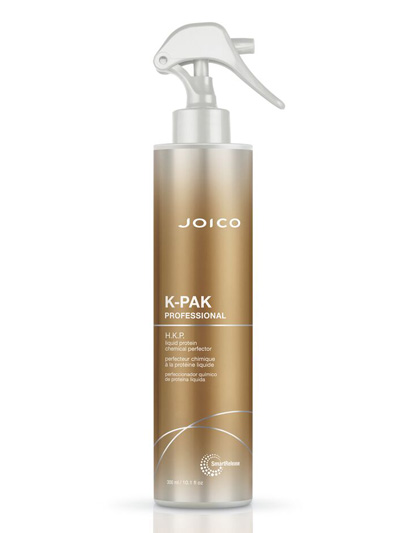 Liquid Protein Chemical Protector
A pure, liquid form of human hair keratin protein that helps improve chemical service results. When used with color services, K-PAK professional H.K.P. helps equalize porosity so color lasts longer, looks more vibrant, and is beautifully even from scalp to ends. When used with perming and straightening services, it helps improve hair's strength and integrity, resulting in improved, longer-lasting texture patterns—with less damage occurring during the processing stage.
How To Use
As perm pre-treatment:
Spray on hair prior to wave lotion and before neutralizing.
For Color Services:
Spray on hair before applying hair color or prior to pulling through on damaged/porous end