K-PAK Reconstructing Shampoo
Turn your cleansing into the first step of a reconstruction process specifically designed for any hair type that's been through the ringer. Whether the source of your hair damage is overzealous thermal styling or harsh chemical services, K-Pak Reconstructing Shampoo helps restore hair to its original, healthy-looking condition—plus, gives it a cloak of protection to fend off future damage.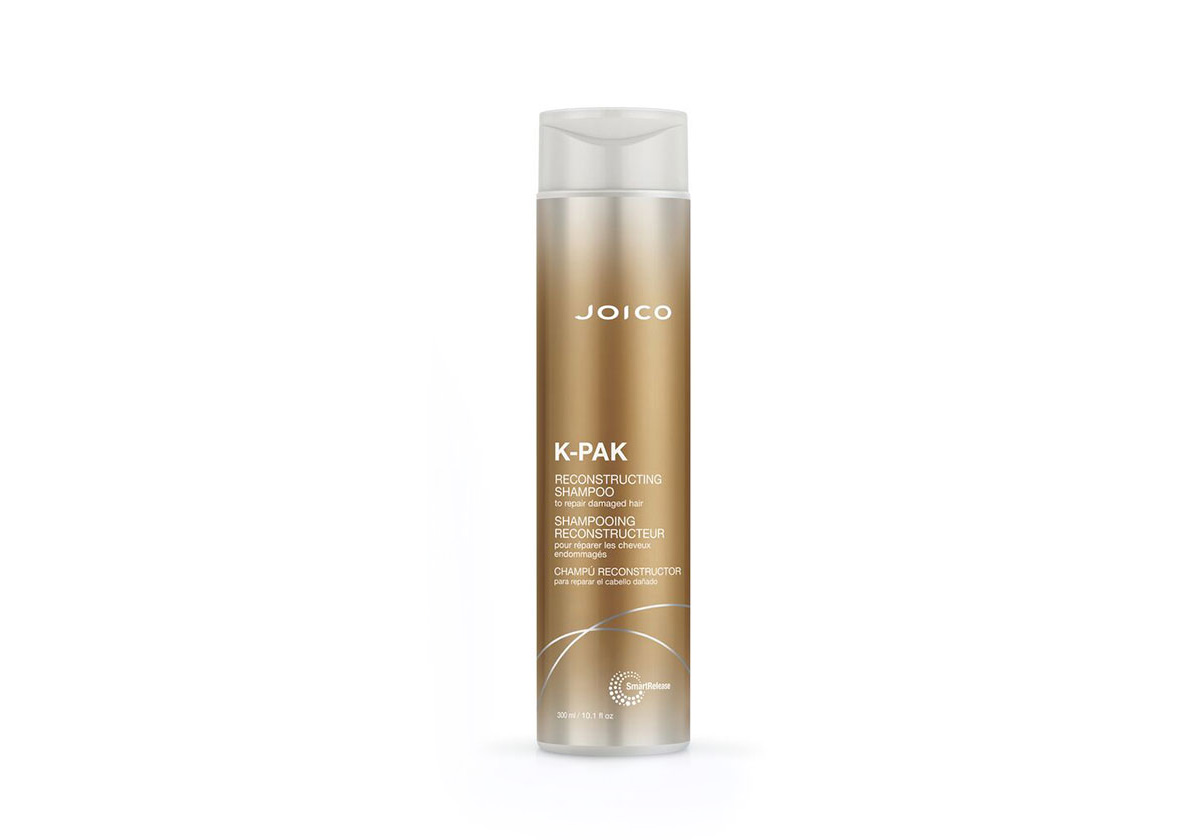 Here's Why You'll Love It
Lather in lustrous, more resilient hair. Formulated with damage seeking Keratin and Guajava Fruit Extract, this gentle shampoo helps fortify weak strands and prevent future damage*.
Unlike traditional shampoos that can strip away what little joi remains, this power-packed formula gives and gives, instantly improving elasticity, strength, and shine.
Follow with K-PAK Reconstructing Conditioner
No complicated maneuvers; yet, this highly targeted cleanser leaves behind plenty of protection.
Directions: Shampoo, rinse, and repeat if desired. Follow up with K-Pak Conditioner.


In addition to our own brilliant innovation, SmartRelease Technology, the K-Pak specific key ingredient mix has powerful reconstructive ingredients to help repair and strengthen hair precisely where it needs it.
Keratin – a protective protein which actively seeks out damage and helps repair hair by replacing lost proteins.
Guajava Fruit Extract – Protects hair against damaging free radicals and allows for easier styling. Packed with antioxidants and Lycopene, which are known to help protect hair against UV damage.
Evening Primrose Oil - A rich source of Omega-6 and Gamma-Linolenic Acid, an essential fatty acid that helps nourish hair back to health. Restores shine, flexibility and manageability to hair while balancing moisture levels.
SmartRelease Technology, our one-of-a-kind liposome delivery system, packs a punch - continuously releasing Rosehip Oil, Arginine, and Keratin to help repair, strengthen, and protect hair from the cumulative effects of daily styling.