K-PAK Reconstructing Conditioner
On a mission to repair hair that's been assaulted by the rigors of heat styling and chemical services, K-Pak Reconstructing Conditioner zeroes in on ravaged cuticles, filling in the damaged zones with moisture, silkiness, and strength. With a lightweight, easy-to-comb-through formula, this nourishing moisturizer makes sure nothing ever tangles with your tresses.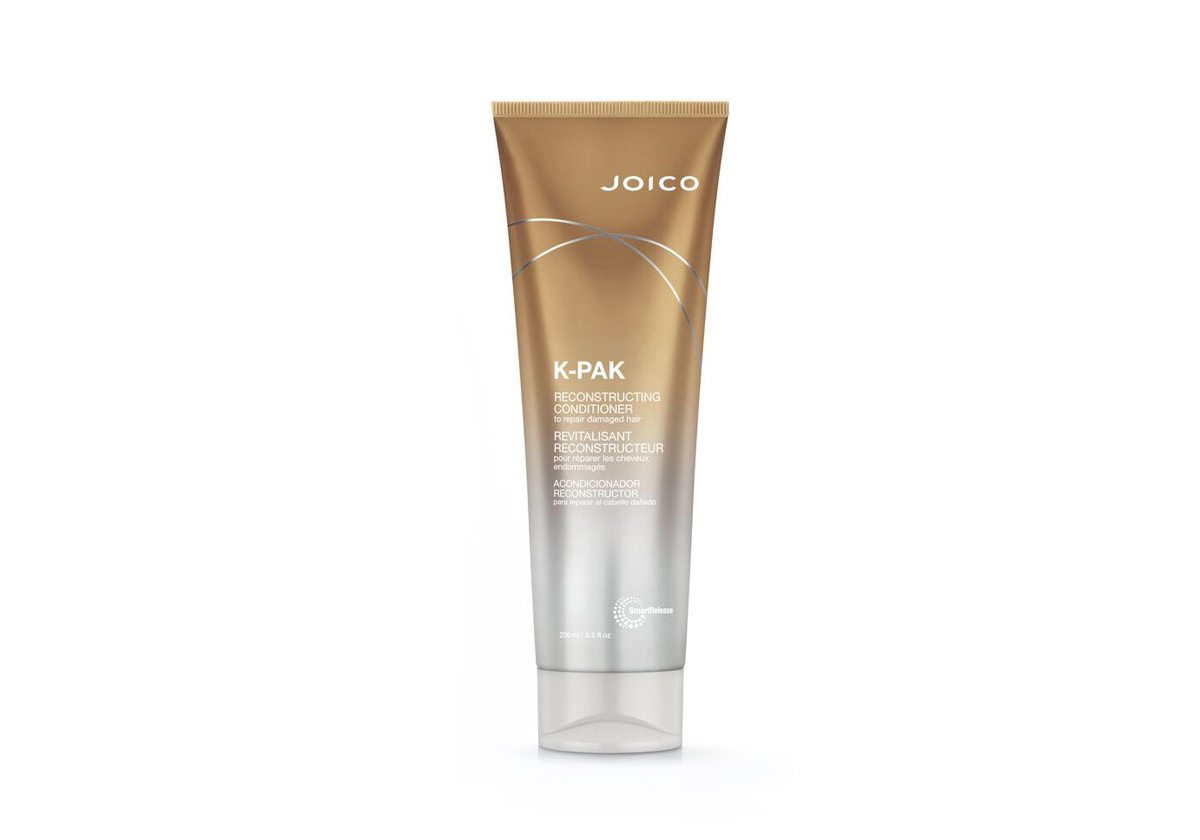 Here's Why You'll Love It
On a mission to repair hair that's seen one too many blowouts and color changes? This restorative daily conditioner zooms in on damage and dryness with laser-like precision, instantly replenishing shine, strength, and manageability where strands need it most.
Doubles hair resistance to breakage
Improves elasticity & manageability
Smooths, detangles, and eliminates static in hair
The 60-second hair miracle that's gentle enough for everyday use; strong enough to restore hair's health and gleam.
Directions: After shampooing, apply to damp hair and leave on for a full minute; then rinse thoroughly.


In addition to our own brilliant innovation, SmartRelease Technology, the K-Pak specific key ingredient mix has powerful reconstructive ingredients to help repair and strengthen hair precisely where it needs it.
Keratin – a protective protein which actively seeks out damage and helps repair hair by replacing lost proteins.
Guajava Fruit Extract – Protects hair against damaging free radicals and allows for easier styling. Packed with antioxidants and Lycopene, which are known to help protect hair against UV damage.
Evening Primrose Oil - A rich source of Omega-6 and Gamma-Linolenic Acid, an essential fatty acid that helps nourish hair back to health. Restores shine, flexibility and manageability to hair while balancing moisture levels.
SmartRelease Technology, our one-of-a-kind liposome delivery system, packs a punch - continuously releasing Rosehip Oil, Arginine, and Keratin to help repair, strengthen, and protect hair from the cumulative effects of daily styling.