HYDRASPLASH GELÉE
MASQUE
FOR FINE/MEDIUM, DRY HAIR
A unique gelée treatment, powerful enough to create a wave of healthy hydration without overpowering delicate strands. Hydrating Gelée Masque is the ultimate, light weight, thirst-quencher for fine, dry, parched hair.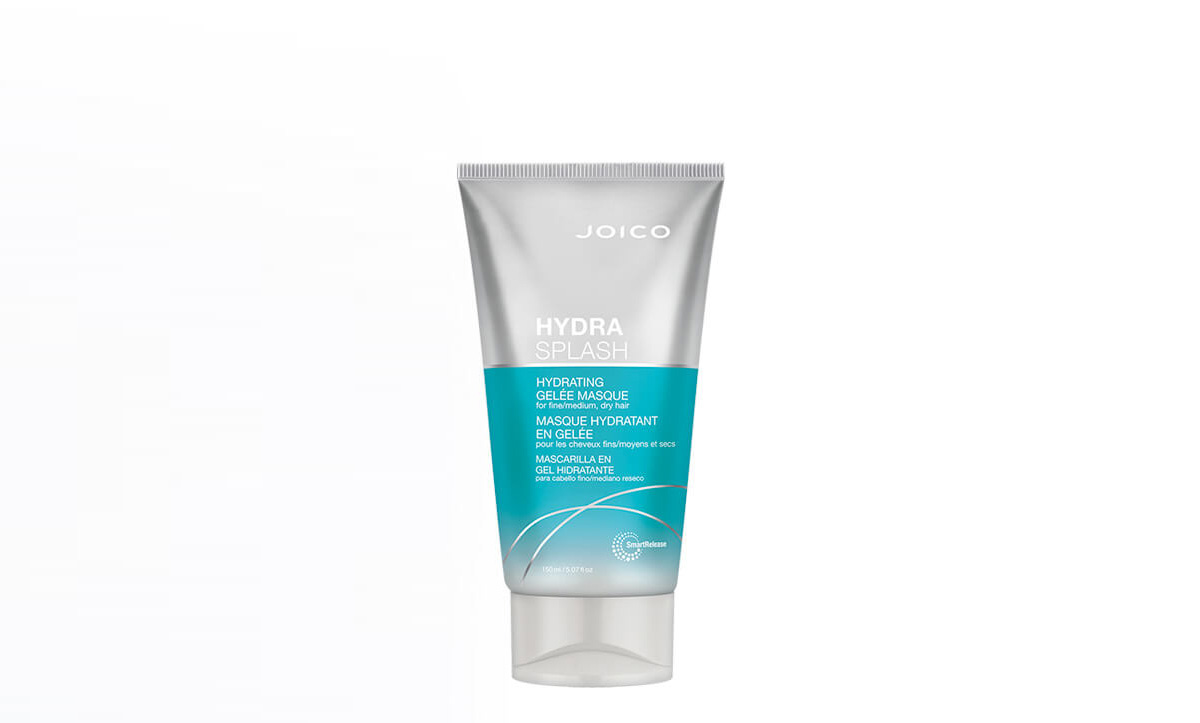 Here's Why You'll Love It
HydraSplash gives fine-to-medium hair the hydration it needs and nourishes strands with a gentle touch.
Hair looks replenished, shiny, and healthy after just one use
*When using HydraSplash Shampoo, Conditioner, and Leave-in, or HydraSplash Shampoo and Gelée Masque
Work this feel-good gelée formula into fine-to-medium hair for major results in just minutes.
Directions: Apply to wet hair. Leave on for 5 minutes. Rinse well. Style as usual. For best results, be sure to apply a small amount of HydraSplash Replenishing Leave-in before blow-drying.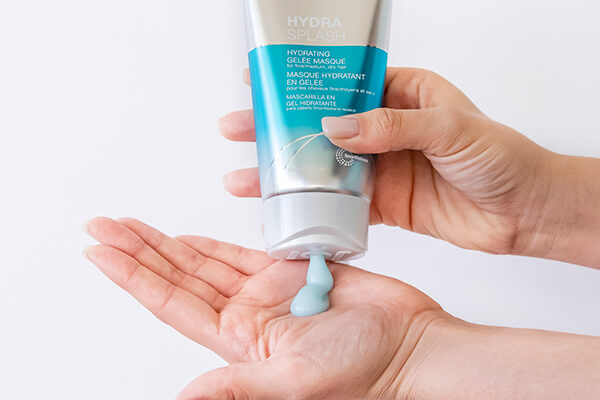 SMARTRELEASE TECHNOLOGY
One-of-a-kind liposome delivery system, packs a punch—continuously releasing Rosehip Oil, Arginine, and Keratin to help repair, strengthen, and protect hair from the cumulative effects of daily styling.
COCONUT WATER
A natural hydrator rich in Vitamins A, C, and E, plus a great source of electrolytes–helps quench dry hair while leaving it feeling light, bouncy, and healthy.
SEA KELP
Packed full of vitamins and minerals–helps provide targeted moisture and vital nutrients for healthier looking hair.
[site_reviews assigned_to="post_id" hide="title,date" pagination="ajax" count="3″]
[site_reviews_form assign_to="post_id" hide="terms,title" title="Submit Your Review"]