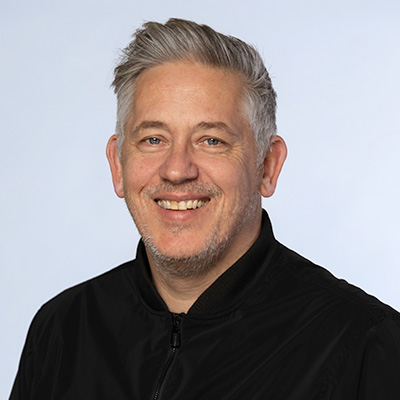 Marcus Giamattei
Marc Antoni Creative Member & Director of Education, and JOICO EMEA Ambassador
Artistic Credibility

The inspirational Giamattei family have been at the forefront of creative and commercial hairdressing for six decades and Marcus continues to contribute to this legacy. An award-winning hairdresser in his own right, Marcus' style is modern, classic and beautiful, which is reflected in his salon, at shows and in his photographic work.

Alongside running a busy salon and educating well beyond his own team, Marcus has earned an international reputation as one of the UK's leading barbers. In 2021, he won 'Southern Hairdresser of the Year' at the British Hairdressing Awards, continuing to reaffirm his strength and talent within the industry.

Business Credentials

As Managing Director of one of the Marc Antoni salons, Marcus can offer unique commercial insights, and he's always happy to share his knowledge about what makes a salon successful. Understanding the importance of utilization, profitability, and having a team trained to excel at both hairdressing and customer service have all helped him succeed. As such, Marcus truly believes that communication and being a team player are strong tools for success.

Working with JOICO

We are proud to offer such a talented educator and barbering specialist within our JOICO EMEA Artist Team. As a men's grooming expert, he regularly showcases his skills in this area, fusing both classical barbering techniques and contemporary cutting and styling techniques. His patience and detailed approach to teaching really supports the success of the students attending his seminars.

Marcus believes that hairdressing is a career that you need to constantly work on whether it's your salon skills, new techniques, or your personal development. "That's why I love educating," adds Marcus, "I'm helping people be the best version of themselves they can be."

Stay connected over on Instagram with the Marc Antoni group via @marc_antoni_joico and follow Marcus via @marcusgiamattei to keep up to date with his latest creations.