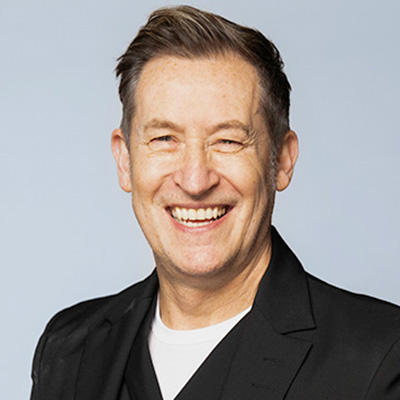 Ijan Davies Emrus
Senior Creative Artist JOICO EMEA Team Member
Artistic Credibility

Based in Cardiff, Ijan has mastered the art of hairdressing and running a salon business. Renowned for his award-winning precision cutting techniques, he's also built a successful YouTube following as 'The Mindful Hairdresser'. For Iljan, the lesson is to never stop dreaming and always dream big!

Having graced the covers of international trade press, he comments "I love seeing my work published in magazines throughout the globe and being part of such an inspirational team at JOICO makes me proud of what I have achieved."

Business Credentials

Ijan, who is both creative and commercially focused, is a rare breed of hairdresser. Having opened his first salon back in 1998, he understands the pros and cons of running your own business and is often called upon for his business acumen as well as his haircutting skills.

"I am lucky to have been a finalist for the British Hairdressing Awards and British Hairdressing Business Awards," adds Ijan, "to be recognised amongst your peers for your business acumen and your creative skills is a tremendous honour."

Working with JOICO

One of the most experienced educators on the JOICO EMEA Artist Team, Ijan uses his experiences as an educator, salon owner, and platform artist to ensure anyone attending the shows or seminars he presents leaves the event feeling motivated and inspired.

Working with clients and students alike, Iljan focuses on translating ideas into reality. He comments, "I love taking something from an idea and watching it develop; whether it's a change of style for a long-standing client, or an idea you have collaborated on with a student or colleague – the creative process is so exciting".

Stay connected over on Instagram and follow Ijan via @ijandejoico_ to keep up to date with his latest creations!