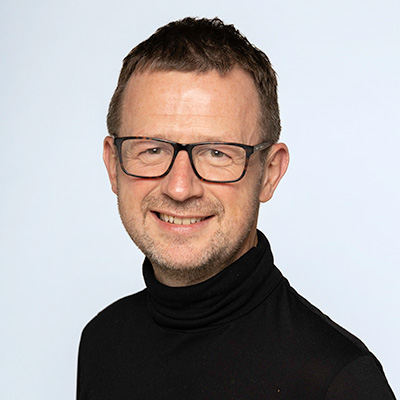 David Murray
Senior Creative Artist JOICO EMEA Team Member
Artistic Credibility

A very experienced and long-serving member of the JOICO EMEA Artist Team, David is recognized as one of the most creative hairdressers in his native Ireland. He's won many awards and accolades over the years, most notably 'Irish Hairdresser of the Year' 4 times. Known for both his precision haircutting and Avant-Garde work, David is regularly called upon by magazine editors to comment as a hair expert. His love of shape and form inspires his progressive vision for how hair can be manipulated.

David comments "I love my day-to-day salon work and never tire of it, but you can't beat the excitement of putting together a live show or stage presentation where you can really let your creative juices flow."

Being invited to present twice at the Alternative Hair Show, held in London's prestigious Royal Albert Hall, was certainly a career highlight for David. It's an event he had attended many times, but never thought he would ever participate in. He comments how much of a joy it was to share the stage with his creative peers.

Business Credibility

As the established salon owner of @21 in Drogheda, Ireland, David goes above and beyond when it comes to the satisfaction of his clients and team. He believes that nurturing these relationships creates the foundation for commercial success, a view that is backed up with his more than 25 years of experience running a business.

"I'd like to think my style of hairdressing is bespoke to my clients, and I truly believe you can change not only how someone looks but, more importantly, how they FEEL. To me, this is more than a haircut, it's a superpower", says David.

Working with JOICO

Whether presenting or demonstrating, David's style of education is relaxed. He believes that people learn better when they are at ease and are more open to asking questions. "Being able to pass on your knowledge to the next generation is a gift, and so with that in mind I like to make my classes more of an experience than just a display of skills," concludes David.

Stay connected over on Instagram and follow David via @davidmurray_joico to keep up to date with his creative work!