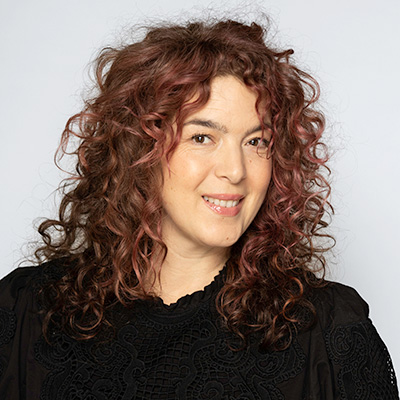 Daniela Engström
Creative Color Artist JOICO EMEA
Artistic Credibility

Originally from Sweden, Daniela says "My mind is a color map, creating beautiful colors from cool Scandi blondes to fun bright colors that make a statement. Trust is the most important in your relationship with your client or student – they have to trust you and feel comfortable with your suggestions and advice. Trust is the foundation on which the client or student relationship is based".

Healthy hair is integral to Daniela's work and that's why she works with JOICO. Her transformations showcase her love of hair color and hair that is glossy, healthy and shiny. Pushing herself to be the best she can be, Daniela is curious to try new things, to experience new ways to learn, share and create, ensuring her clients and her students never stand still.

Working with JOICO

One of her greatest achievements is being part of the JOICO European Artistic Team. This is where Daniela has the opportunity to give back to other hairdressers, educating them to enjoy working with color and showing them what a fantastic job hairdressing is.

When she is educating, Daniela gives her all. "I want to share everything, all the tips and tricks. I'm very honest and I don't do things for effect. I want my students to learn something new that they can use in the salon to make color fun and easy," concludes Daniela.

Stay connected over on Instagram and follow Daniela via @danielaeng_hair to keep up to date with her creative work!