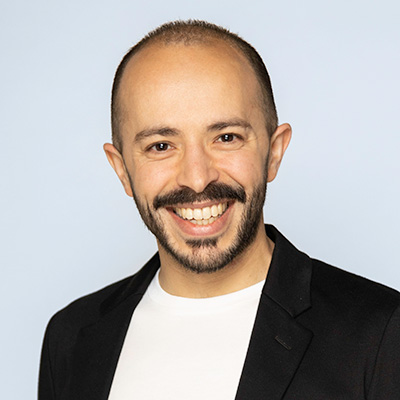 Gregory Mastrostefano
NXT-Gen Artist
Artistic Credibility

Based in France, Gregory always knew he wanted to be a hairdresser. His training as a wigmaker initially opened the doors to the opera, a platform that extended into hairdressing for theatre performances, film productions, music videos and fashion shows. Throughout his career, he has worked on location with a variety of famous actors and celebrities and often sees his work published in both French and international publications.

Working with JOICO

As a long-standing educator for JOICO, Gregory loves sharing his skills with students. He draws on his own salon life experiences to make students feel comfortable and get the most out of their training sessions with him. "I love using connections, such as a love for a certain product or color technique, to break the ice", adds Gregory.

His gentle manner and ease at working with individuals or as part of a team has made Gregory a much-requested educator. "When working, my aim is to make students feel at ease, and I believe communication is at the heart of this", says Gregory. "Listening is a key skill that is often forgotten, and I believe it's vital to find out exactly what a student or client wants by making sure we listen to them and fully understand what they are looking to achieve."

Stay connected over on Instagram and follow Gregory via @gregorymastrostefano to keep up to date with his latest creations!