PROFESSIONELE HAARKLEURING
Laat je creativiteit de vrije loop met innovatieve kleuren die elke trend voor zijn. Blondering, grijsdekking, een opvallende look of een aangepaste kleur: elk product geeft je het gezondste, mooiste haar dat je maar kunt bedenken.
"GEZOND, GEKLEURD HAAR DAT DOOR DE ZON IS GEKUST"

LumiShine maakt het verschil
JOICO LumiShine transformeert het haar van binnenuit met de baanbrekende ArgiPlex™-technologie die haarbindingen herstelt. Deze lijn levert een weergaloze glans, langdurige kleur en gezonder uitziend haar. Succes gegarandeerd!
UITGEBREID KLEURENPALET
Een volledig kleurenpalet van perfect op elkaar afgestemde kant-en-klare kleuren die je met elkaar kunt mengen: creëer de perfecte kleur direct uit de tube (of fles).
Blonde Life
"Shine bright like a diamond"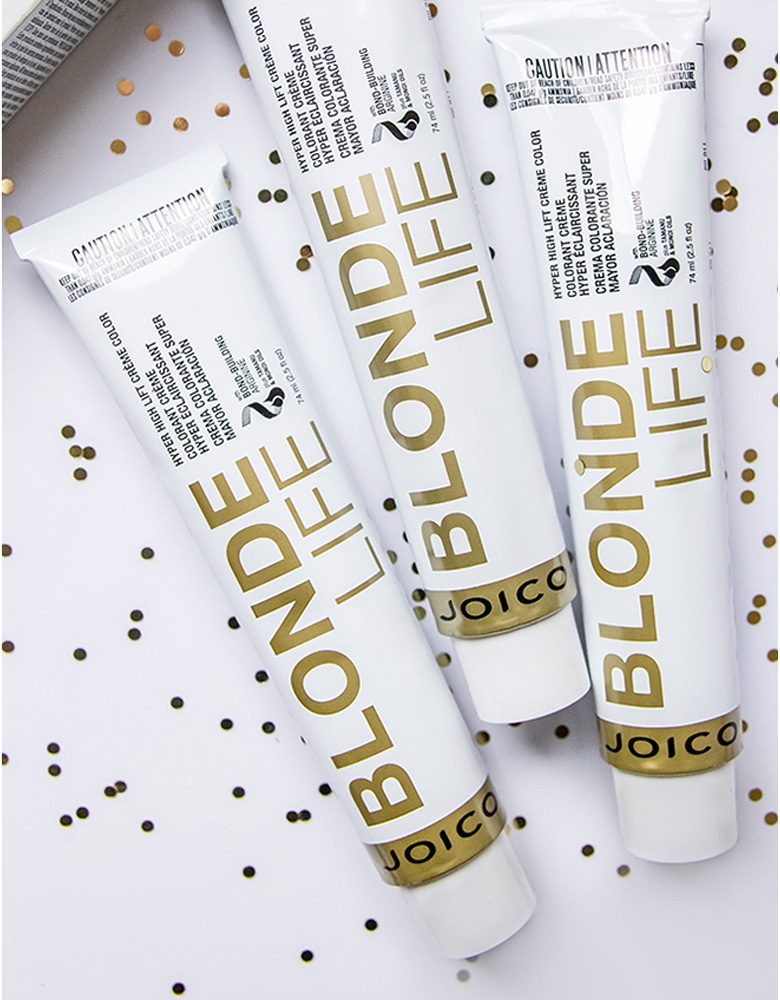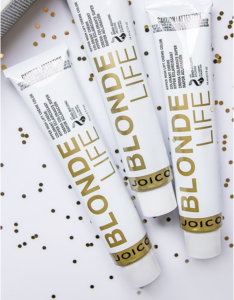 Een verhelderingsysteem voor blondines en iedereen die nog lichtere kleurnuances wil zonder in te boeten aan glans of verzorging. Blonde Life bevat waardevolle arginine om het haar te versterken en een exotische, nutriëntenrijke mix van tamanu- en monoi-olie. Het gaat de strijd aan tegen geeltinten, ongewenste tinten, vervaging en schade waarmee blond haar dagelijks mee te maken krijgt.


"CREËER JE EIGEN KLEURRIJKE MEESTERWERK"

Herstel en bescherm je haar tijdens het kleuren met Vero K-Pak Permanent Crème Color: de enige permanente haarkleuring met de bekroonde K-Pak Reconstructor. Coloristen uit de hele wereld zijn alvast fan. Vero K-Pak Color levert keer op keer een weergaloze kleurintensiteit, uitmuntende verzorging, betrouwbaarheid en een langdurig kleurresultaat.
Ontdek Vero K-Pak Color


"CREATIVITEIT RECHT UIT DE TUBE MET JOU IN DE SPOTLIGHT"
ONTDEK HET SCHITTERENDE SPECTRUM VAN FELLE, STRALENDE KLEUREN MET JOICO COLOR INTENSITY–De zeer hoge concentratie van pigmenten levert fenomenale resultaten die tot 20+ wasbeurten blijven zitten.*
Je kunt de kleuren van Color Intensity met elkaar combineren en rechtstreeks uit de tube aanbrengen of naar hartenlust mengen voor talloze, creatieve mogelijkheden.
Extra voordeel: je hebt geen developer nodig!
*Afhankelijk van de dagelijkse verzorgingsgewoonten, eerdere haarbehandelingen en textuur
Lighteners
ONTDEK HOOGWAARDIGE VERHELDERINGSOPTIES VOOR EEN GEZOND RESULTAAT.


Met de JOICO Lighteners kun je zowel op de hoofdhuid als op de haarlengte blonderen, terwijl je zo goed als de oorspronkelijke, gezonde conditie behoudt. Iedere formule is ontworpen om je de consistentste artistieke en fantasierijke creaties te helpen creëren.