Blonde Life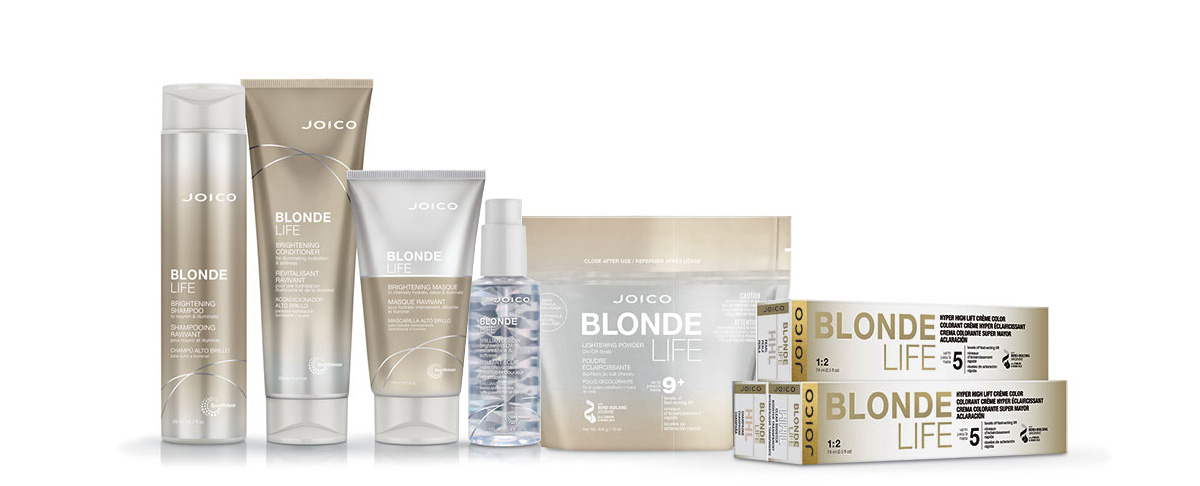 Lightening & Brightening System
We zijn dol op blond. We krijgen er maar niet genoeg van. En we zijn al helemaal gek op wie vol trots en vastberadenheid nog een paar tinten lichter wil gaan. Precies om die reden hebben we BLOND LIFE ontworpen: een verhelderingsysteem voor blondines en iedereen die nog lichtere kleurnuances wil zonder in te boeten aan glans of verzorging. Onze Brightening Shampoo, Conditioner, Masque en Lightening Powder bevatten waardevolle arginine om het haar te versterken en haarbruggen te herstellen*** en een exotische, nutriëntenrijke mix van tamanu- en monoi-olie. Ze gaan de strijd aan tegen geeltinten, ongewenste tinten, vervaging en schade waarmee blond haar dagelijks mee te maken krijgt. Neem het van ons aan: met Blonde Life heb je écht meer fun.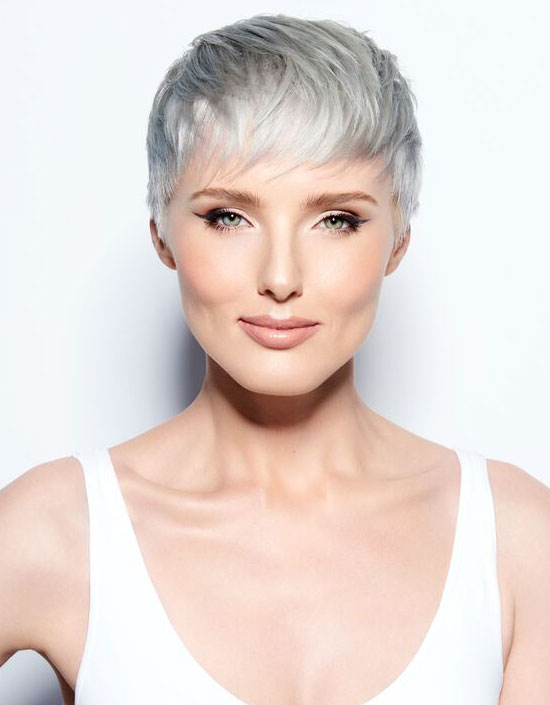 Wat zit er in?
Wie kiest voor ultrablond hoeft niet langer in te boeten aan gezond uitziend haar.
Arginine herstelt haarbruggen en is een natuurlijk aminozuur dat cruciaal is voor de sterkte van het haar.
Monoi-olie: een waardevolle, exotische mix van kokosolie en tiarébloemextract die pluizig haar temt, voor glans zorgt en het haar beschermt tegen schadelijke omgevingsinvloeden.
Tamanu-olie: een rijke, UV-absorberende olie uit Zuidoost-Azië die boordevol omega 6 en 9 zit, het haar diep hydrateert, voor glans zorgt en van broos haar verleden tijd maakt.
Bewezen dat blond haar even licht blijft en dezelfde tint behoudt tot 8 weken*
9 op de 10 stylisten geven aan dat blond haar na één behandeling STRALENDER • ZACHTER • GLANZENDER • GEHYDRATEERDER is.
*Bij gebruik van Blonde Life Brightening Shampoo en Conditioner/Masque, die meer dan 80% van de kleur behouden na 18 wasbeurten.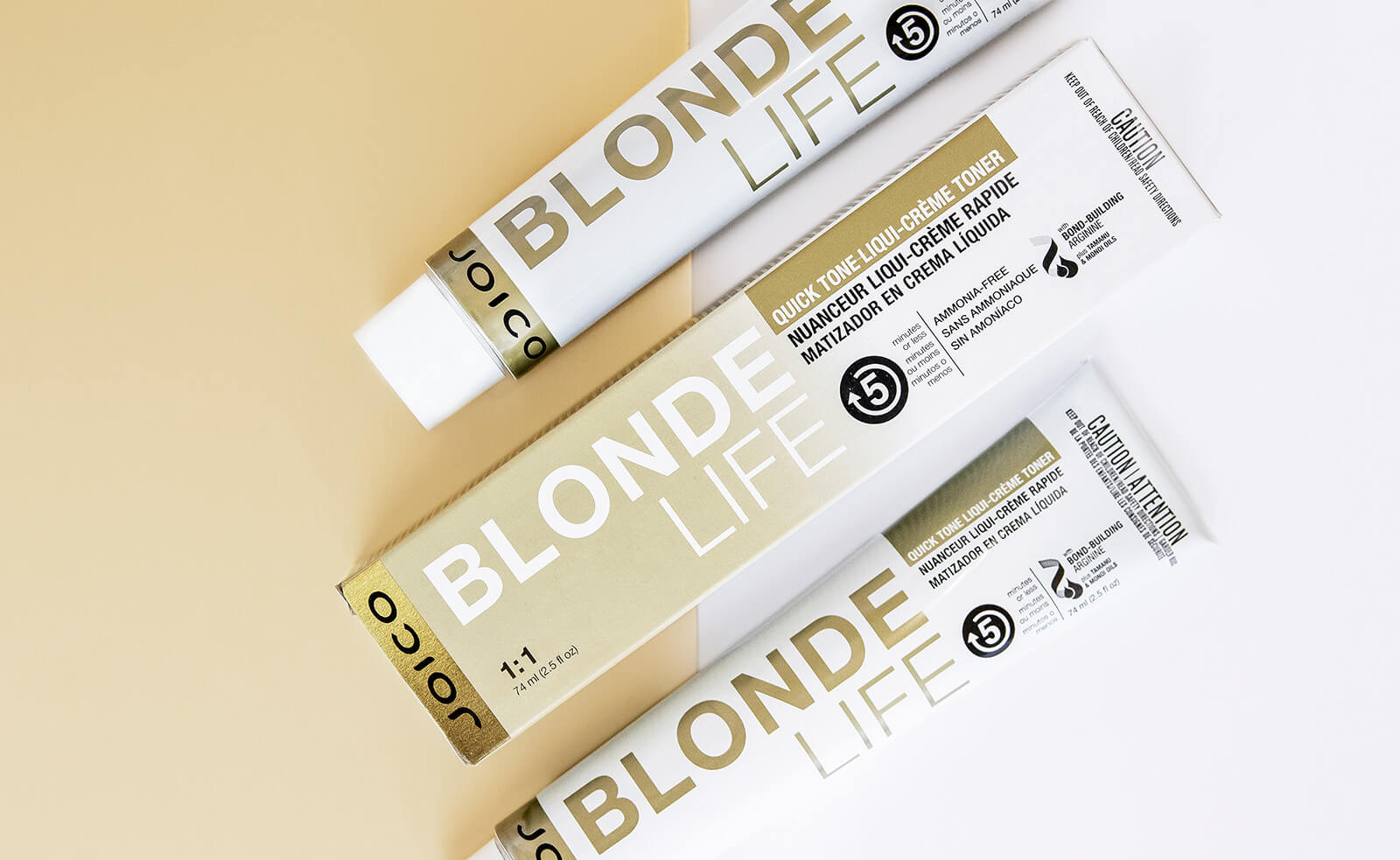 BLONDE LIFE QUICK TONE LIQUI-CRÈME TONER
5 minuten of minder! Zo snel krijg je schitterend blond haar met de Quick Tone Liqui-Crème Toner: een vlugge en krachtige manier om opgelicht haar aan te pakken. Deze Blonde Life-collectie met de kleuren Sand, Silver, Violet en Clear maakt gebruik van een anti-haarbreuktechnologie en voedt het haar met exotische oliën voor optimale glans. Creëer sneller dan ooit trendy, blonde tinten. Je kunt de producten zowel afzonderlijk of samen gebruiken om korte metten te maken met geeltinten.
Producten
BLONDE LIFE
CRÈME LIGHTENER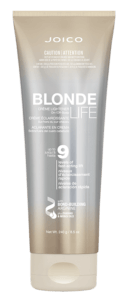 VOOR PRACHTIG EN SNEL BLOND, WANNEER JE MAAR WILT
Schakel een versnelling hoger met Blonde Life Crème Lightener en creëer razendsnel ultrablonde tinten. JOICO's snelste verhelderingscrème bevat arginine voor het herstellen van haarbruggen en vochtinbrengende, exotische oliën. Je kunt ermee tot 9+ kleurhoogtes oplichten voor prachtig, stralend haar dat je versteld doet staan.
BLONDE LIFE
Lightening Powder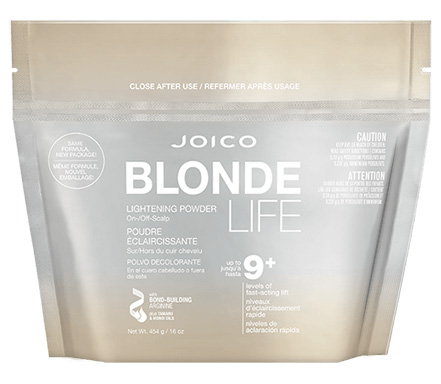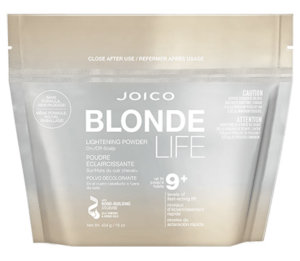 DE VOLLEDIGE BLONDEERBEHANDELING: VAN HET SALON TOT THUIS
Blond is geweldig, maar BLONDER is nóg beter. Vooral wanneer je je gouden lokken in een recordtijd en op een veilige manier tot 9+ kleurhoogtes kunt oplichten.** Met onze krachtige, voedende formule hoef je je geen zorgen te maken over schadelijke, meerdere applicaties of additieven en verminder je bovendien haarbreuk***. Met of zonder folie: Blonde Life Lightening Powder maakt je razendsnel op een veilige manier blond.
WAAROM JE HET GEWELDIG ZULT VINDEN…
Licht razendsnel tot 9+ kleurhoogtes op
Bewezen dat blond haar even licht blijft en dezelfde tint behoudt tot 8 weken*
De snelste** manier om stralend en licht blond haar te krijgen!
Gezond uitziend haar zonder additieven
Blond haar dat er gezond uitziet en verzorgd aanvoelt
Versterkt het haar, vermindert haarbreuk met meer dan 54%*** na één behandeling
KNOWHOW
Om blondines de vipbehandeling te geven die ze verdienen en nodig hebben, zochten we over de hele wereld naar de meest voedende, natuurlijke oliën en combineerden we ze met de krachtigste, herstellende ingrediënten voor het haar.
ARGININE: Dit natuurlijke aminozuur zorgt voor meer elasticiteit, versterkt en regenereert opgelicht haar om haarbreuk tegen te gaan.***
MONOI-OLIE: Deze olie is rijk aan essentiële vetzuren en is een exotische mix van kokosolie en tiarébloemextract om elke haarlok te voeden en te beschermen:
vervangt essentieel vocht van binnenuit en levert zachtheid, elasticiteit en body
maakt het haaroppervlak van binnenuit glad, temt pluizig haar en beschermt tegen droogheid
TAMANU-OLIE: Deze waardevolle olie uit Zuidoost-Azië zit boordevol essentiële vetzuren en omega 6 en 9, laat het haar glanzen, beschermt de kleur en maakt broze lokken bij iedere behandeling gladder.
BLONDE LIFE
HYPER HIGH LIFTS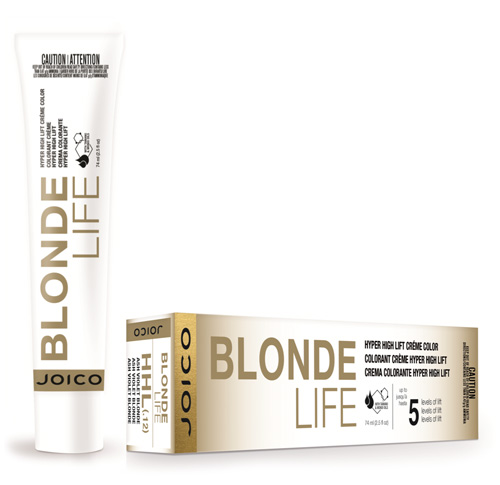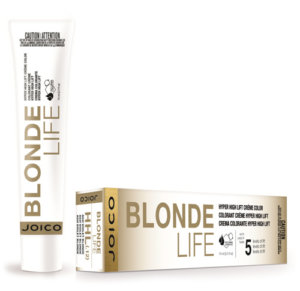 ULTRALICHT ZONDER TE BLEKEN
Krijg het gezondste blond van de hele buurt en licht je natuurlijke haarkleur tot 5 kleurhoogtes op zonder ook maar een haartje te missen. Dat is de magie van Blonde Life Hyper High Lift Permanent Crème Color die nu verkrijgbaar is in drie nieuwe, glanzende kleuren: Champagne, Pearl en Clear Booster. In één stap kun je oplichten en kleuren. Dankzij de geïntegreerde bescherming versterk je bovendien de lokken van binnenuit, zodat je snel het blond van je dromen krijgt.
WAAROM JE HET GEWELDIG ZULT VINDEN…
Maximale oplichting plus kleur* zonder te bleken
Tijdbesparend: verhelder de natuurlijke haarkleur tot 5 kleurhoogtes dankzij oplichting en kleuring in één
Champagne en Pearl hebben een assige/asviolette ondertoon om ongewenste, warmte tinten tijdens het oplichten te neutraliseren
Clear Booster licht het haar op zonder kleur te leveren, op maat voor elke behandeling
Houdt hydratatie, zachtheid en voedende verzorging vast tot de volgende kleurbehandeling**