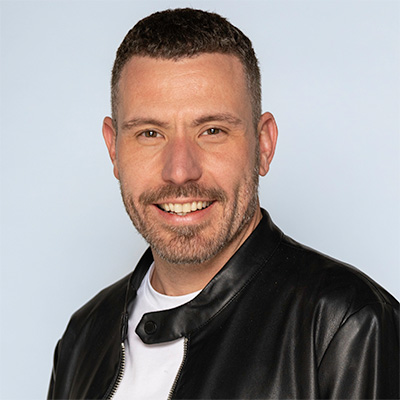 Wesley Hannes
Creative Artist JOICO EMEA Team Member en Creative Artist JOICO Belgium
Artistieke garantie
Wesley is een getalenteerde creatieve artiest met meer dan tien jaar ervaring als stylist en educator. Wesley staat erom bekend voorop te lopen in opkomende trends en combineert traditionele en hedendaagse vaardigheden in zijn benadering van knip- en kleurservices.
Educatie en artistieke expressive spelen een evenbelangrijke rol in het werk van Wesley. Hij ging op 12-jarige leeftijd naar een private kappersschool en begon op 15-jarige leeftijd in een kapsalon te werken. Beïnvloed door de succesvolle kapperscarrière van zijn moeder, leerde Wesley het vak beheersen tijdens zijn jeugd en hij is nog steeds even gepassioneerd als toen hij zijn eerste schaar oppakte.
"Ik zou twee keer per jaar naar Londen reizen om te leren aan de groete academies – niet enkel om mijn vaardigheden te ontwikkelen, maar ook om mijn filosofie van levenslang leren te voeden."
"De belangrijkste reden dat ik sta waar ik nu sta, is vanwege mijn liefde en passie voor het kappersvak, gekoppeld aan veel doorzettingsvermogen en een open geest. Ik geloof dat er altijd iets is wat je van een ander kan leren, mijn ogen zullen nooit stoppen met zien en mijn brein zal nooit stoppen met creatief denken."

Werken met JOICO
Wesley was reeds JOICO Belgium Education Team, waar hij zijn skills die hij meenam uit zijn jarenlange opleiding aan internationale academies goed kon benutten. Het was daar dat hij de liefde voor het trainen van anderen ontdekte. Als educator benadrukt Wesley het belang van het leren van de basis en het opbouwen van een sterk fundament. Hij stemt zijn training af op het individuele vermogen van elke cursist want hij merkt op:
"mensen leren beter op hun eigen tempo en niveau."
Om meer te weten te komen over JOICO, onze portfolio en diensten, ga naar de JOICO website:
www.joico.eu
.  Je kan met de JOICO community ook online verbinden via
@joicoeurope
op Instagram, Facebook en YouTube, of gebruik de
#joicoeurope
hashtag.
Volg Wesley via
@wesleyhannes
en blijf up to date with met zijn laatste creaties!