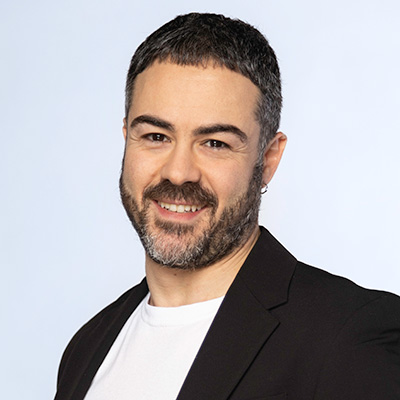 Alberto Di Domenico
Creative Artist JOICO EMEA / JOICO Italia Artistic Director
Artistic Credibility

Always driven by his ambition to succeed, Alberto is a talented Italian hairdresser who never stops learning or developing. His hands-on experience in-salon and as a respected educator makes him the perfect fit for his role as Artistic Director. Traveling the length and breadth of Italy, Alberto enjoys sharing his creative skills and love for the industry with his fellow hairdressers.

"I continue to develop my personal growth each day as I believe it's not a job, it's a mindset and in order to succeed you have to be completely focused."

Working with JOICO

Based near Bologna and working as the Artistic Director for JOICO Italy, Alberto has been part of the JOICO European Artistic Team for many years.

Described by his colleagues and peers as passionate, motivated and nurturing, Alberto reflects that his "key skills are empathy and strong verbal communication skills paired with the ability to
listen to others. I consider these the three most important points to focus on during a consultation or training session."

"My style of educating is simple – a hairdresser training other hairdressers. We are on the same wavelength and my goal is to help them achieve their goals. Vision, method, and creativity underpins everything I do."

Stay connected over on Instagram and follow Alberto via @iamalbertodidomenico_ to keep up to date with his latest creations!