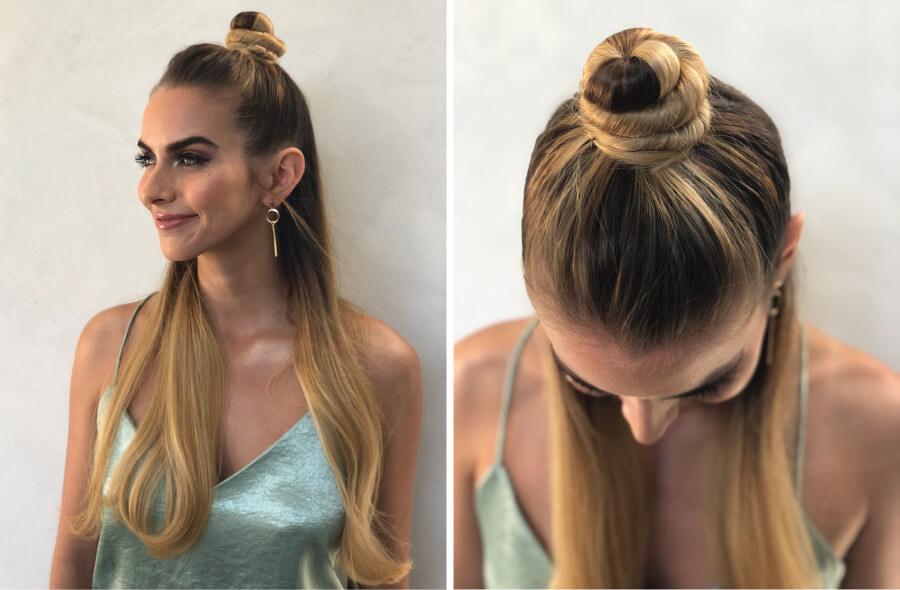 KNOT-AND-A-HALF
We love the sheer femininity of an easy topknot…but there's something so confident about going with a half-up/half-down combo that doesn't look like you're trying too hard. Here, Richard Mannah's step-by-steps to pull it all together:
THE UNDER-5-MINUTE STYLE: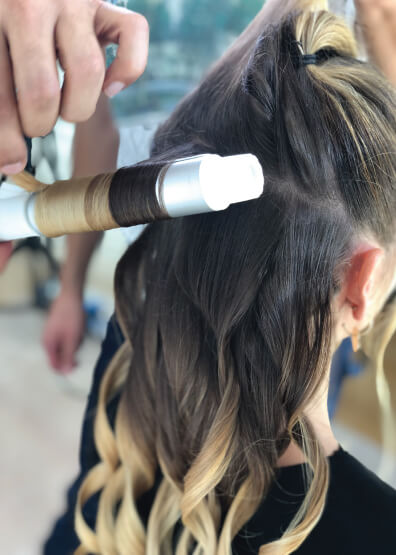 • Take a parting above the ear and clip that section out of the way. Wrap 1 to 2-inch sections of the bottom hair around a curling iron and create curls throughout. Allow to cool for holding power.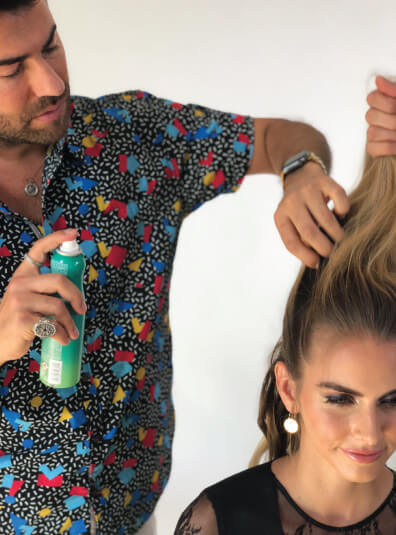 • Apply Joico Body Shake over the bottom section, and mist lightly over the top as well — this texturizing mist will build the foundation needed to maintain the look.
• Using fingers, rake through the hair and pull entire top section into a ponytail at the crown.
(Note: If you want to go for a more traditional, full-on topknot, pull all the hair up at the crown and proceed through Finishing Spray step, below.)
• Secure tightly with an elastic.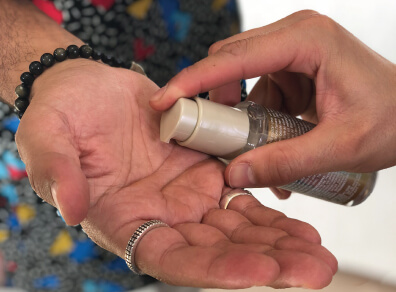 • Add a bit of Joico Blonde Life Brilliant Glow Brightening Oil into your hands, emulsify, and then work the oils throughout the ponytail. Begin twisting hair around the base until it forms a tight bun.
• Secure with discreet hairpins.
• Apply Joico JoiMist Firm Finishing Spray to the bun for hold and shine.
• Now, gently loosen the bottom curls for a soft, wavy look.
HAIR JEWELS: A GILT-Y PLEASURE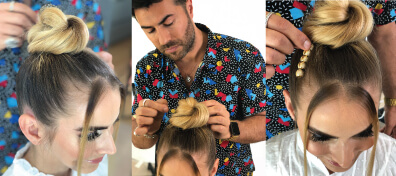 One of the fastest, most clever ways to "zhuzh" up a hairstyle for the holidays: Bring some bling into the picture. Richard Mannah loves weaving a rose-gold chain (any delicate necklace will do) into a topknot, and allowing the sparkle to dangle seductively from the crown of the hair. Alternately, attach a few shimmering beads to a small section of hair before securing those strands into the rest of your knot or chignon.