K-PAK Intense Hydrator
Je hebt droog haar.... en dan heb je haar dat zo uitgedroogd en dorstig is, zo hunkert naar vocht dat alleen een flinke hoeveelheid water het weer tot leven kan wekken. Hydrator is een diep voedende behandeling die dorstig haar meteen hydrateert.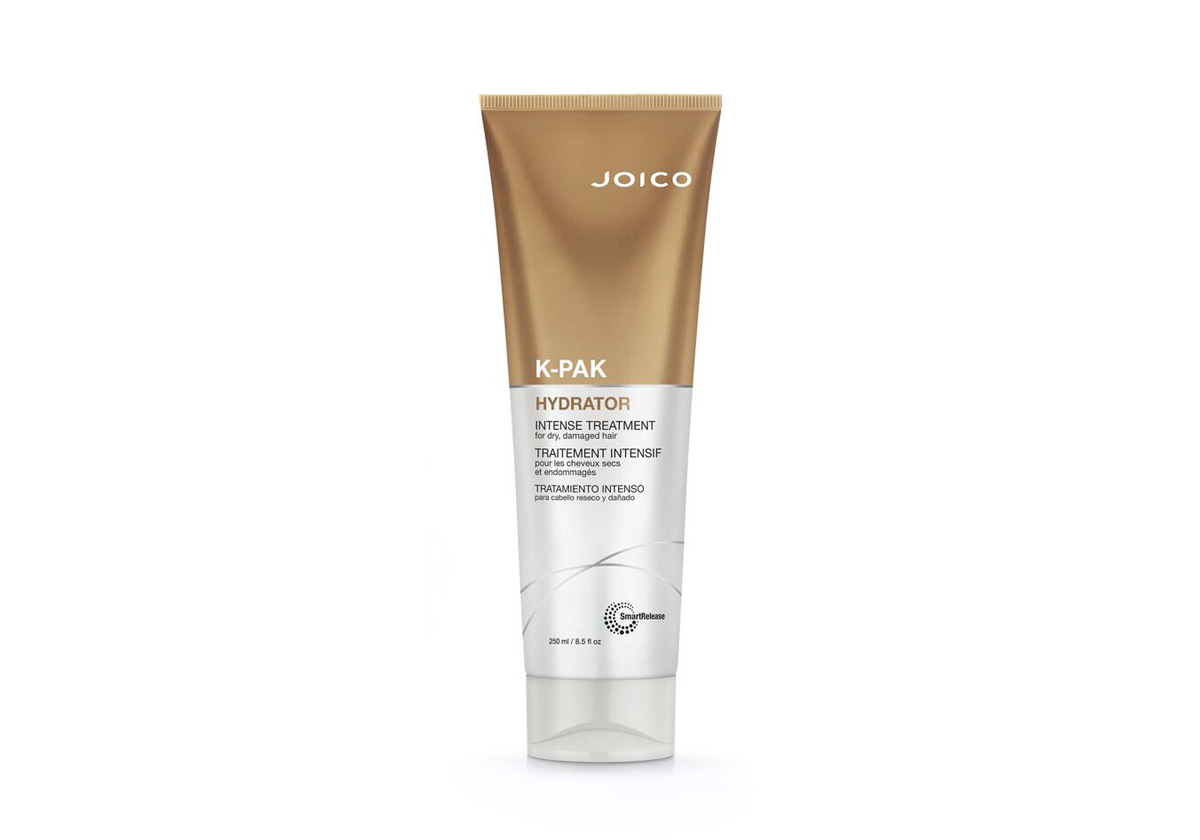 Waarom je het geweldig zult vinden
Deze diep hydraterende behandeling draait de waterkraan open om zelfs enorm droog, extreem behandeld haar weer zacht en glad te maken.
Brengt het vochtgehalte van droog, beschadigd haar meteen weer op peil
Verbetert de kambaarheid en elasticiteit van het haar
Deze wonderhydrator kun je perfect afzonderlijk gebruiken, maar ook samen met onze bekroonde K-Pak Reconstructor voor sterker haar en het herstellen van schade.
Aanwijzingen: Breng na het wassen of na het uitspoelen van de Reconstructor op vochtig haar aan. Laat 5 minuten inwerken en spoel grondig uit.


Keratine: een beschermend eiwit dat actief schade in het haar opspoort en herstelt door de verloren eiwitten te vervangen.
Guajava-vruchtextract: beschermt het haar tegen schadelijke vrije radicalen en zorgt voor een gemakkelijke styling. Boordevol antioxidanten en lycopeen die het haar beschermen tegen UV-schade.
Teunisbloemolie: een rijke bron van omega 6 en gammalinoleenzuur, een essentieel vetzuur dat het haar voedt en gezonder maakt. Herstelt de glans, flexibiliteit en kambaarheid van het haar en brengt het vochtgehalte weer op peil.
SmartRelease-technologie: ons unieke afgiftesysteem op basis van liposomen voorziet het haar continu van rozenbottelolie, arginine en keratine om het te herstellen, te versterken en te beschermen tegen alle effecten van dagelijkse styling.
There are no reviews yet. Be the first one to write one.