K-PAK Reconstructing Shampoo
Maak van het reinigen van je haar de eerste stap naar herstel dat speciaal is ontworpen voor elk haartype dat veel te verduren krijgt. Of je haar nu is beschadigd door te veel hittestyling of zware chemische behandelingen: K-Pak Reconstructing Shampoo helpt het weer gezond te maken en biedt bescherming tegen toekomstige schade.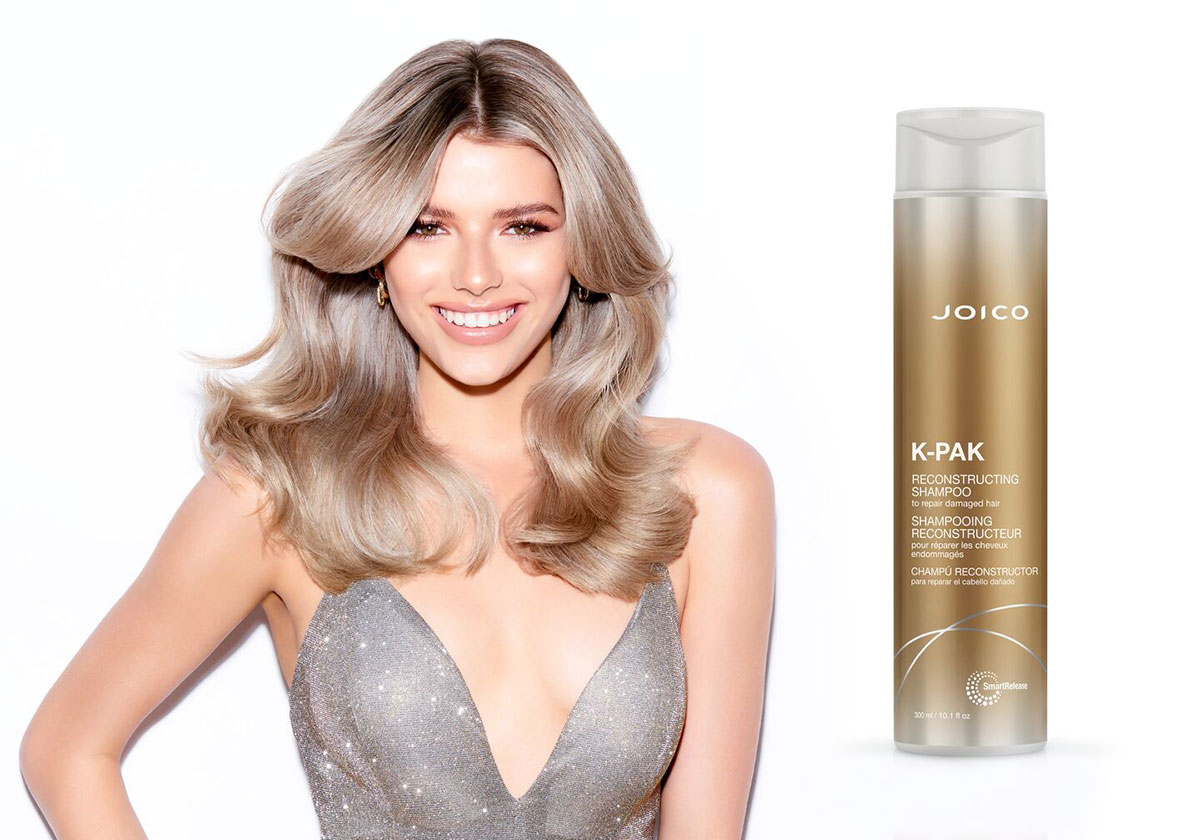 Waarom je het geweldig zult vinden
Schuimt heerlijk met stralend en veerkrachtiger haar als resultaat. Deze milde shampoo bevat keratine en guajava-vruchtextract en helpt futloos haar te versterken en toekomstige schade te voorkomen*. In tegenstelling tot traditionele shampoos die het laatste beetje joi uit het haar onttrekken, levert deze krachtige formule juist meer elasticiteit, sterkte en glans.
Gebruik hierna K-PAK Reconstructing Conditioner
Niet ingewikkeld. Deze reiniger gaat doelgericht te werk en biedt veel bescherming.

Aanwijzingen: Was met shampoo, spoel uit en herhaal indien nodig. Gebruik hierna K-Pak Reconstructing Conditioner.


Naast onze eigen briljante innovatie, de SmartRelease-technologie, bevat K-Pak specifieke, belangrijke ingrediënten die fantastisch samenwerken om het haar te herstellen en te versterken waar nodig.
Keratine: een beschermend eiwit dat actief schade in het haar opspoort en herstelt door de verloren eiwitten te vervangen.
Guajava-vruchtextract: beschermt het haar tegen schadelijke vrije radicalen en zorgt voor een gemakkelijke styling. Boordevol antioxidanten en lycopeen die het haar beschermen tegen UV-schade.
Teunisbloemolie: een rijke bron van omega 6 en gammalinoleenzuur, een essentieel vetzuur dat het haar voedt en gezonder maakt. Herstelt de glans, flexibiliteit en kambaarheid van het haar en brengt het vochtgehalte weer op peil.
SmartRelease-technologie: ons unieke afgiftesysteem op basis van liposomen voorziet het haar continu van rozenbottelolie, arginine en keratine om het te herstellen, te versterken en te beschermen tegen alle effecten van dagelijkse styling.
There are no reviews yet. Be the first one to write one.