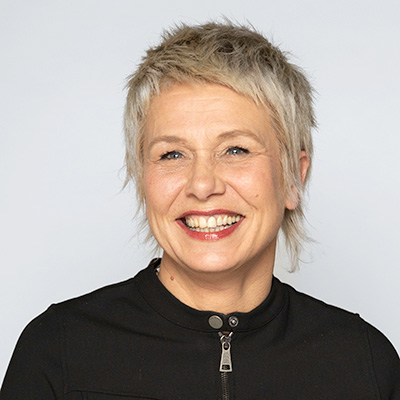 Gill Berry
Senior Creative Artist JOICO EMEA
Artistic Credibility

A highly respected creative hairdresser, Gill is one of the most experienced members of the JOICO European Artistic Team. Gill's artistic strengths are multifaceted and she is top of her game when it comes to coloring, cutting or styling. Whether it's working in the salon she has owned for 25 years or on stage presenting her work, Gill loves creating art and sharing the knowledge she's acquired traveling the world. With an enviable back-catalogue of awards, she is also proud to celebrate the wins her students achieve.

Working with JOICO

Very much a team player and all-round artist, Gill loves learning and working alongside her JOICO colleagues, always looking to further develop her own skills and creativity.

As an educator, she believes it's important to understand the 'what, why and how', and bases her style of teaching on these guiding principles.

"I love cutting and styling and, when I'm teaching, I like to give as much detail as possible. I want my students to feel that they have the whole picture and feel confident knowing how to recreate the look", says Gill.

"My style of work is wearable, yet with an edge. I believe this comes from combining working in the salon with being an educator", adds Gill. With a history of commercial experience, Gill is able to understand and deliver exactly what hairdressers are looking for when attending a JOICO demonstration or presentation: inspiration and education that's relevant to them.

Stay connected over on Instagram and follow Gill via @gillberryjoico to keep up to date with her creative work!