door Sofie Willems, Eline Pemen, Wesley Hannes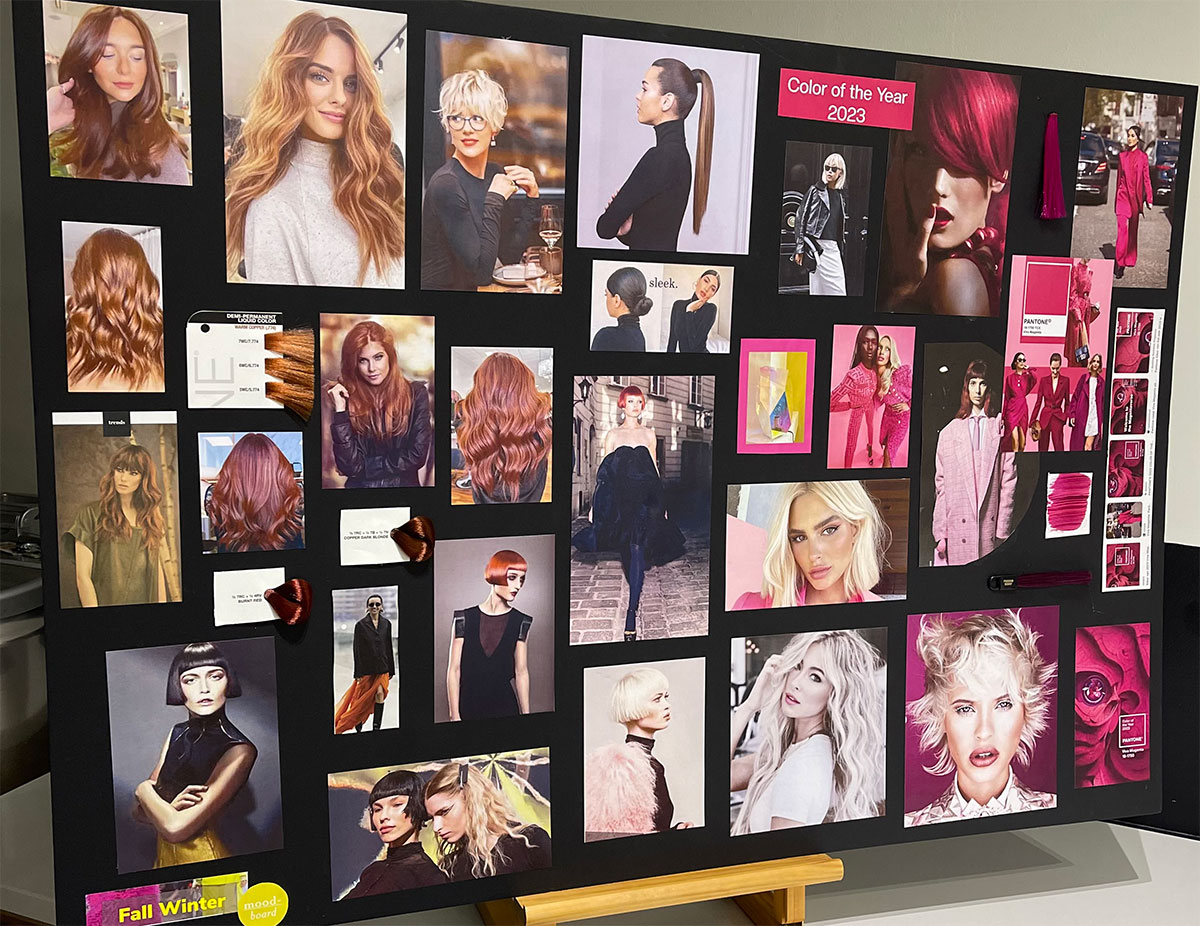 De JOICO cut & color trends voor FALL/WINTER 23-24 werden begin november voorgesteld door JOICO Belgium Educators Sofie Willems & Eline Pemen in samenwerking met Wesley Hannes, Creative Artist voor het JOICO EMEA & Belgium Team.
De seminars werden gevuld met creativiteit en vakmanschap. Sofie, Eline, en Wesley brachten de JOICO cut & color trends tot leven en deelden hun inzichten over de huidige en komende trends.
Trendy Kleuren, Hippe Snits & Commerciële Technieken
Ze inspireerden een enthousiast publiek van JOICO coloristen en stylisten in Coach Roeselare en in the The Studio by Sevda in Heusden Zolder. Telkens opnieuw een boeiende look & learn gevuld met trendy kleuren, hippe snits & commerciële technieken waarmee de kappers meteen aan de slag kunnen in hun salon.  Een ervaring waar kappers werden aangemoedigd om hun eigen artistieke grenzen te verkennen.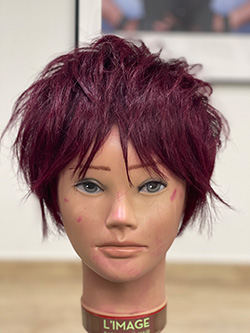 Ontdek deze tijdloze commerciële snit die de speelse Shag en de pittige Pixie combineert. Wat deze look echt tot leven brengt, is de betoverende Viva Magenta Statement kleur. Laat jezelf stralen en maak een gedurfde indruk met deze levendige en onvergetelijke tint. Het is meer dan alleen een kapsel; het is een statement dat zelfvertrouwen en individualiteit uitstraalt. Ontdek de kracht van stijl en kleur, en omarm de unieke uitstraling van deze onweerstaanbare combinatie
Formule: Aanzet JOICO Vero K-Pak Color 1/3 5XR + 1/3 5RM + 1/3 4VR
JOICO Color Intensity's: Magenta + Pink + Amethist Purple + Ruby Red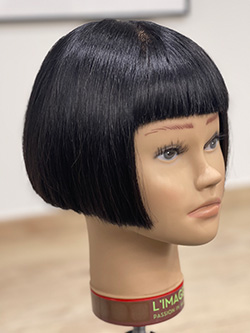 Ontdek de moderne interpretatie van een klassieker! Dit jaar schittert de krachtige Block Bob, al dan niet vergezeld door een gedurfde micro fringe. De strakke lijnen van deze snit komen prachtig tot hun recht dankzij een koele monochrome kleur, die de kracht en verfijning van het geheel accentueert. Dankzij JOICO Lumi10 zorg je meteen ook voor een snelle en krachtige service.
Formule: Lumi 10: 5NBA
Barbie Blond – Mermaid waves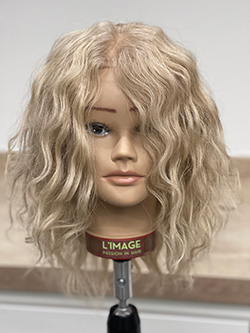 Verlies jezelf in de iconische schoonheid van blond. Een kleur die sprankelt van helderheid en zachtheid, waarbij de juiste heldere JOICO toner absoluut essentieel is. Deze kleur wordt tot leven gebracht met de edgy flair van Mermaid Waves. Omarm een stijl die zowel verfijnd als eigentijds is. Zowel met JOICO Blonde Life als LumiShine kan je de juiste kleuren creëren.
Formule:
(links) Blonde Life Demi Glosses: 30gr 10N + 15gr 10V
(rechts) Lumishine: 40gr 9G + 20gr 9NB + 20gr CLEAR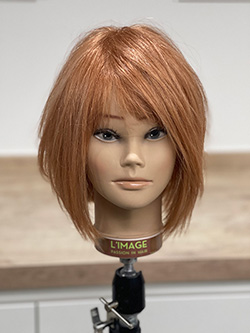 Stap in de schijnwerpers van dé trend van dit najaar: Cowboy Copper. Deze opvallende stijl onderscheidt zich door een diepe kopertint met een intrigerende rode touch. De kern van deze trend wordt gevormd door de betoverende combinatie van JOICO kleuren RC, NRG en de gloednieuwe Warm Copper tinten uit de Vero K-Pak en LumiShine kleurenreeksen.Het resultaat is een unieke en gedurfde uitstraling die de warmte van het najaar weerspiegelt.
Formule: Vero K-Pak: 20gr 9B + 20gr 9G + 8gr 8RG​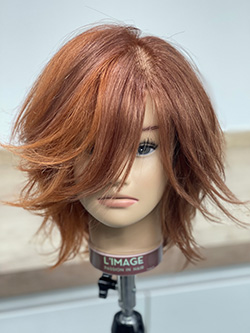 Formule:
(rechts) Lumishine Liquids: 2/3 9G + 1/3 7WC​
(links) Vero K-Pak: 2/3 9G + 1/3 8RG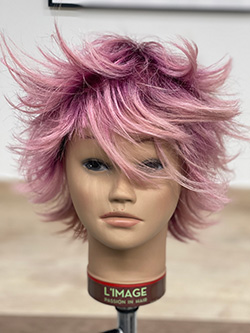 Een speelse, stoere uitstraling of juist een gedurfde en pittige look – de keuze is aan jou! Lange, rondere lagen geven zwaarte en volume op het bovenhoofd, terwijl speelse, zachte lagen onderin en aan de voorkant voor een dynamisch effect zorgen.
Pretty Pink: Formule Color Intensity's: Magenta + Amethist Purple​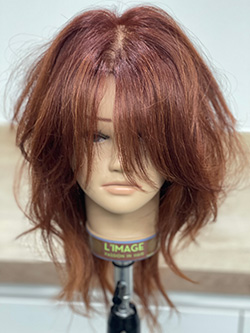 Cowboy Copper:
(links) JOICO Vero K-Pak Color: 30gr 6RC + 15gr 6G + 15gr 6B
(rechts) JOICO Lumishine: 60gr 6NRG + 20gr 6NWB​
+ Toner: Lumishine: 7WC