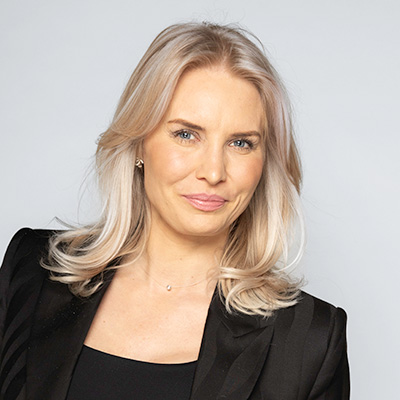 Bona Jörg
NXT-Gen Artist / JOICO Blonde Ambassador Germany
Artistic Credibility

Starting her hairdressing career in 2007, Bona very quickly realized how passionate she was about the industry that provided an exciting creative outlet for her. "I love making people look good and feel great about themselves, and the creative side of hairdressing fuses with my love for art, fashion and architecture – I love to see the beauty in everything", says Bona.

Prioritizing continual self-development, Bona decided to focus her expertise on color and education. After completing certification in both areas, Bona opened a small salon studio which allowed her to run courses and work with salon clients. Bona built her reputation by specializing in stunning blonde looks that showcase soft transitions through her application and color choice.

Working between clients and students has given her huge benefits. "I love the variety that our profession gives us" says Bona, "I believe in a hairdressing community where we share knowledge in a creative exchange, this helps us all to grow as individuals and collectively".

Working with JOICO

German-based Bona is one of the newest members of the JOICO European Artistic Team and a Blonde Ambassador as well as Education Manager for JOICO Germany. She was introduced to JOICO through the K-Pak Hair Repair System, as well as the comprehensive range of JOICO Color products that enabled her to create beautiful blonde transformations. Now a fully-fledged member of the team, she is looking forward to collaborating with everyone and sharing her expertise with hairdressers throughout Europe.

Stay connected over on Instagram and follow Bona via @_bybona and keep up to date with her latest creations!