JoiFull
Volumizing Styler
Sogni una chioma più sana e forte? Ecco la soluzione: un prodotto che dona corpo, energia e lucentezza, senza indurire i capelli e liberandoti dai residui appiccicosi tipici dei volumizzanti tradizionali. Tutta la levigatezza di una crema soffice e leggera e le proprietà modellanti di un gel... in un unico prodotto combinato realmente innovativo. Trasforma all'istante i capelli sottili in una chioma corposa, elegante e dall'aspetto naturale.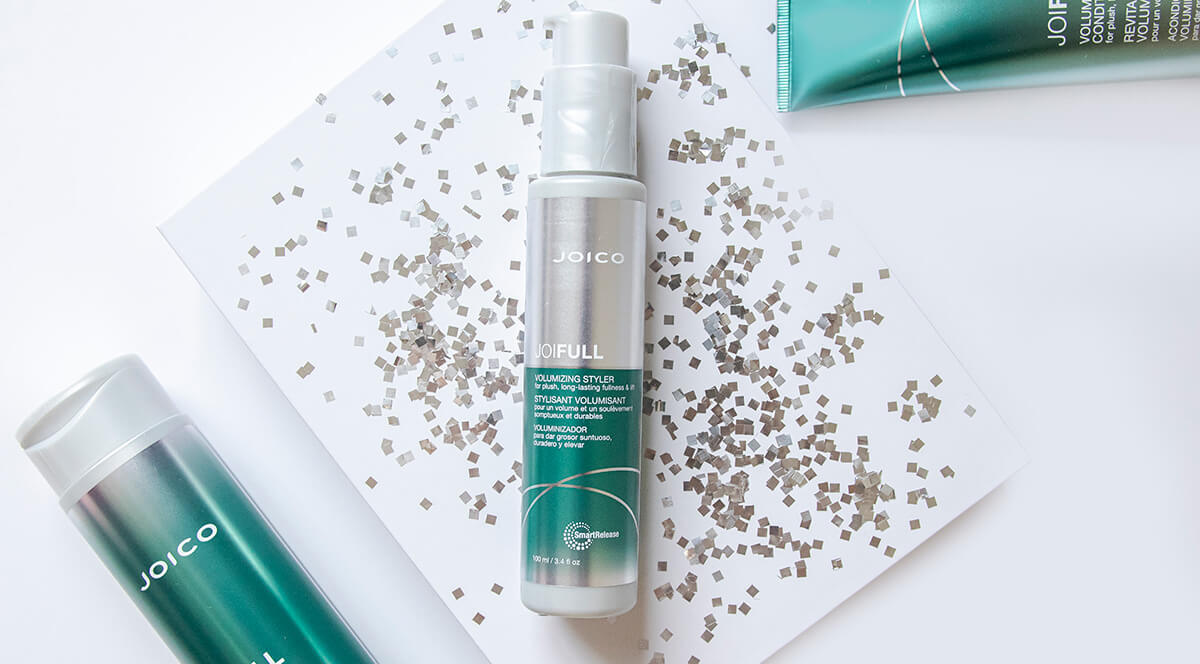 Aggiunge corpo e volume a lunga tenuta senza indurire i capelli
Protezione di lunga durata contro l'umidità
Protegge dai danni termici fino a 212 °C
[site_reviews_summary assigned_to="post_id"]
JoiFull Volumizing Styler just launched...Rave reviews coming soon! Be the first to write a review.
Istruzioni: Applicare 1-2 erogazioni sulle mani. Distribuire uniformemente sui capelli e asciugare con il phon per dare corpo e volume a lunga tenuta.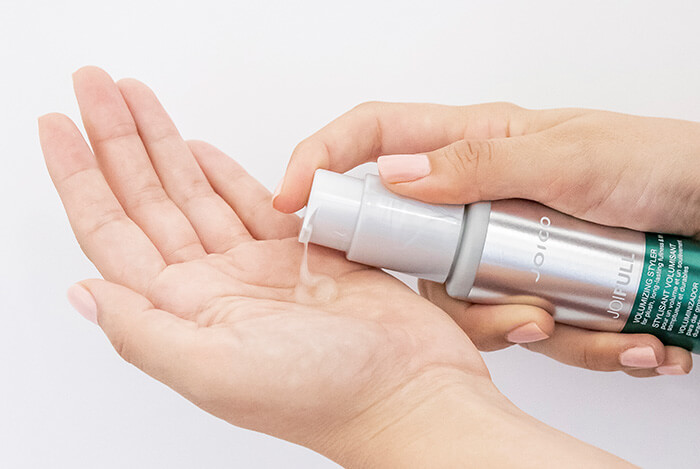 Gli ingredienti di JoiFull donano volume e pienezza, per capelli forti, luminosi e dall'aspetto sano più a lungo. 
PROTEINE DEL RISO
Ricche di amminoacidi, rinforzano e ispessiscono i capelli, donando volume visibile e maggiore pienezza ai capelli sottili e piatti.
ESTRATTO DI BAMBÙ
Ricco di fibre e silice, contribuisce a dare volume, per capelli più spessi, forti e luminosi.
FIORE DI LOTO
Pregiato fiore esotico ricco di proteine ristrutturanti, magnesio e potassio, migliora l'elasticità e dona ai capelli un aspetto più sano.
TECNOLOGIA SMARTRELEASE
Combina i tre ingredienti essenziali per la salute dei tuoi capelli in un liposoma invisibile. Questo sistema esclusivo assicura un rilascio continuo, per proteggere i capelli dai danni provocati dallo styling e dallo stress quotidiano.
[site_reviews assigned_to="post_id" hide="title,date" pagination="ajax" count="3″]
[site_reviews_form assign_to="post_id" hide="terms,title" title="Submit Your Review"]