JoiFull
Volumizing Conditioner
Tutto ciò che i capelli sottili chiedono a un balsamo: una formula con ingredienti fortemente districanti creata per dare corpo e volume senza appesantire. Per capelli tutti da toccare. Un balsamo di uso quotidiano che nutre i capelli sottili rendendoli docili al pettine ed estremamente soffici.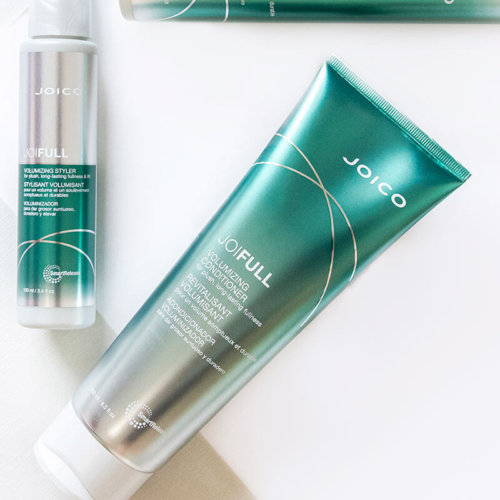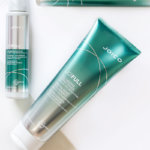 Rinforza e nutre i capelli
I capelli sono districati e liberi dai nodi
[site_reviews_summary assigned_to="post_id"]
Silky smooth results. Un-believable. I let it air dry and didn't follow up with any product so that I could see true results, and my hair is wavy and fluffy and full.
Istruzioni: Applicare una piccola quantità di prodotto sui capelli puliti e umidi. Lasciare in posa per 1-2 minuti, quindi risciacquare. Non applicare il prodotto sulle radici in caso di capelli molto sottili.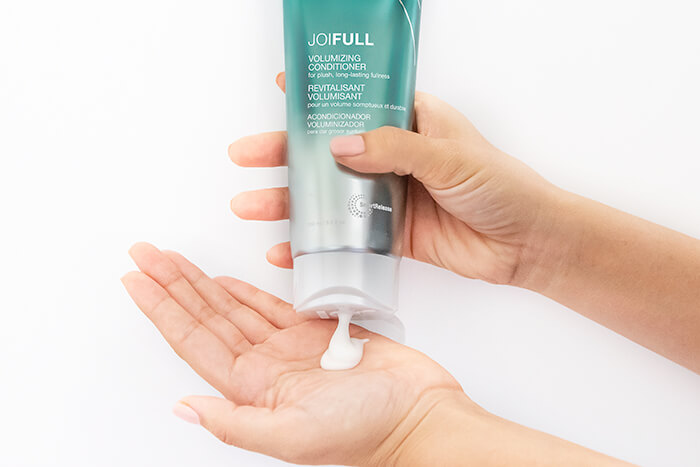 Gli ingredienti di JoiFull donano volume e pienezza, per capelli forti, luminosi e dall'aspetto sano più a lungo. 
PROTEINE DEL RISO
Ricche di amminoacidi, rinforzano e ispessiscono i capelli, donando volume visibile e maggiore pienezza ai capelli sottili e piatti.
ESTRATTO DI BAMBÙ
Ricco di fibre e silice, contribuisce a dare volume, per capelli più spessi, forti e luminosi.
FIORE DI LOTO
Pregiato fiore esotico ricco di proteine ristrutturanti, magnesio e potassio, migliora l'elasticità e dona ai capelli un aspetto più sano.
TECNOLOGIA SMARTRELEASE
Combina i tre ingredienti essenziali per la salute dei tuoi capelli in un liposoma invisibile. Questo sistema esclusivo assicura un rilascio continuo, per proteggere i capelli dai danni provocati dallo styling e dallo stress quotidiano.
[site_reviews assigned_to="post_id" hide="title,date" pagination="ajax" count="3″]
[site_reviews_form assign_to="post_id" hide="terms,title" title="Submit Your Review"]