JoiWhip Design Foam
Questa mousse crea un volume straordinario e senza difetti per qualsiasi capolavoro tu voglia realizzare; mentre infonde istantaneamente ai capelli un volume sontuoso, tenuta e protezione dalle aggressioni esterne senza disidratare.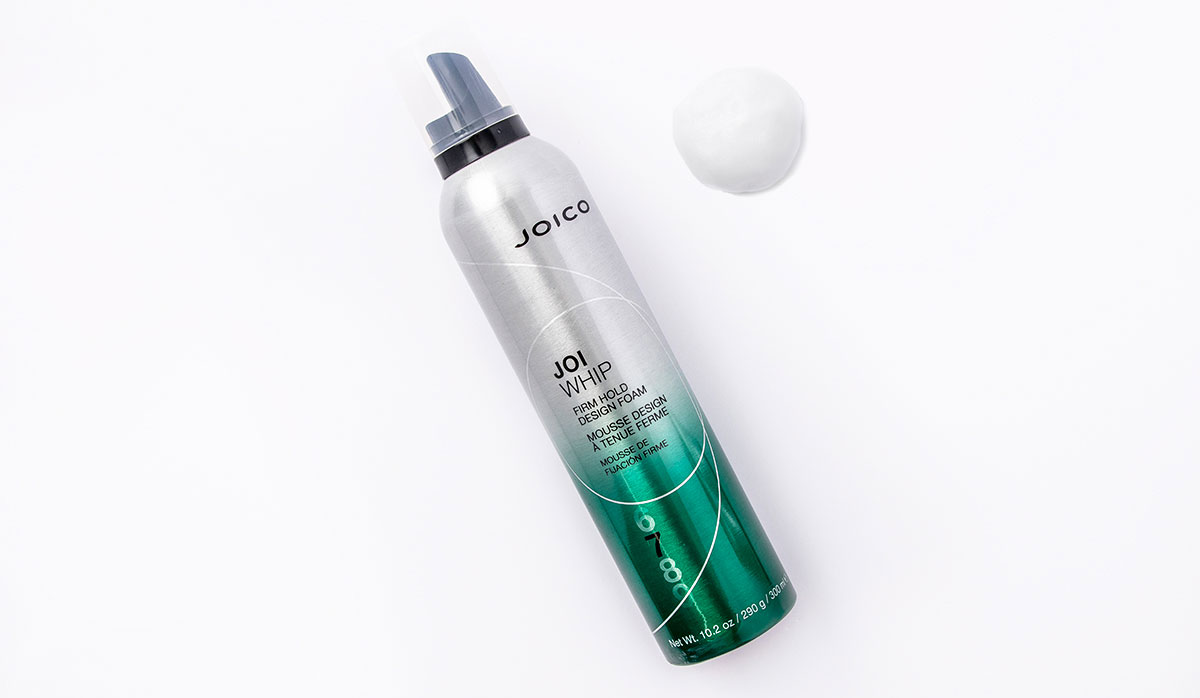 Pensate a JoiWhip come alla mousse con una missione: creare volume straordinario e donare lucentezza in un unico "poof" di protezione.
Crea volume e corpo duraturi
Combatte l'effetto crespo
Protezione dall'inquinamento*
*Testato in laboratorio con polveri sottili e agenti inquinanti.
Indicazioni: Agitare bene e applicare una piccolissima quantità di prodotto sulle mani Applicare uniformemente sui capelli umidi. Procedere con la piega.
Le spume per lo styling sono famose per seccare i capelli. Ma la nostra formula cremosa contiene ingredienti volumizzanti, che nutrono e proteggono.
POLIMERO VOLUMIZZANTE
Una mousse che offre la tenuta di cui hai bisogno per capelli vitali e voluminosi, mentre crea uno scudo protettivo contro i danni.
OLIO DI SEMI DI MORINGA
Una ricca fonte di antiossidanti, vitamine A ed E, zinco e silice (tutti fondamentali per mantenere capelli sani, forti e resistenti ai danni) aiuta ad aumentare la lucentezza e la morbidezza.
There are no reviews yet. Be the first one to write one.