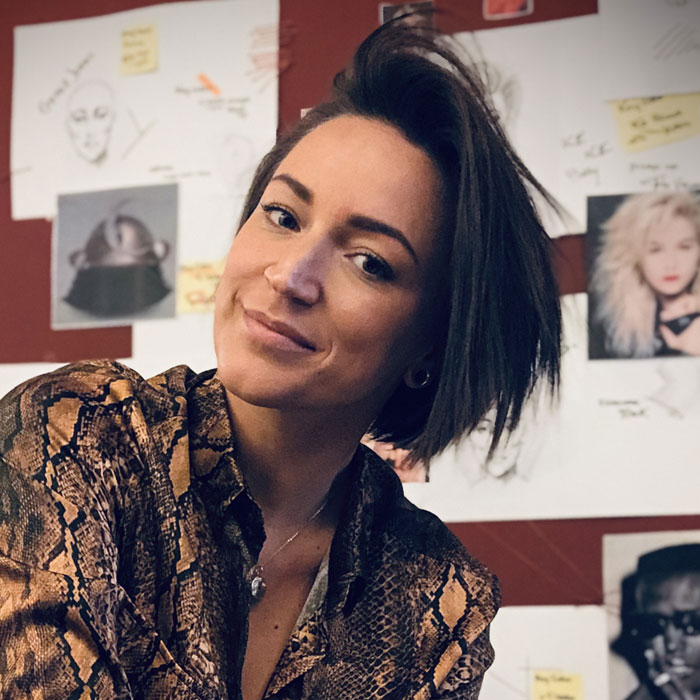 Sofie Schrauwen
JOICO European Color Design Team Member
Die mehrfach ausgezeichnete Hairstylistin Sofie Schrauwen besitzt zusammen mit ihrem Ehemann und Kollegen Robby Osselaer (ebenfalls JOICO Design Team Mitglied) den Salon BOBHEAD. Sofie lebt in Belgien und hat sich für ihre Farbkreationen einen beneidenswerten Ruf erarbeitet. Des weiteren ist sie auf Social Media aktiv, hat zahlreiche Friseure ausgebildet und gibt Kurse für globale Haarmarken.

Ihr Unternehmergeist ist groß: Sie arbeitet zielstrebig auf all ihre Erfolge hin und verbindet im wahrsten Sinne des Wortes ihre Leidenschaft für Social Media und Haarfarbe. Sofie widmet sich einem gesunden Lifestyle - ihre Leidenschaft in dieser Hinsicht wird nur von ihrer Liebe zu allen kreativen Dinge übertroffen. Ihre Kurse sind ebenso spannend wie informativ. Unter den vielen Auszeichnungen, die Sofie gewonnen hat, befinden sich "Influencer Awards Tribu-te Salon Experience" sowie mehrere Belgian Hairdresser of the Year Awards.

"Wenn du nach einem Look suchst, der etwas rockiger ist, dann bin ich genau die Richtige," fügt Sofie hinzu.