Blonde Life Oil
Brilliant Glow Brightening Oil
Preparati per un'esplosione di lucentezza e morbidezza che permetterà di far risaltare il tuo biondo.
Con una sola applicazione, Brilliant Glow Brightening Oil amplifica all'istante la luminosità del biondo più chiaro, nutrendo e proteggendo i capelli delicati con una dose extra di brillantezza.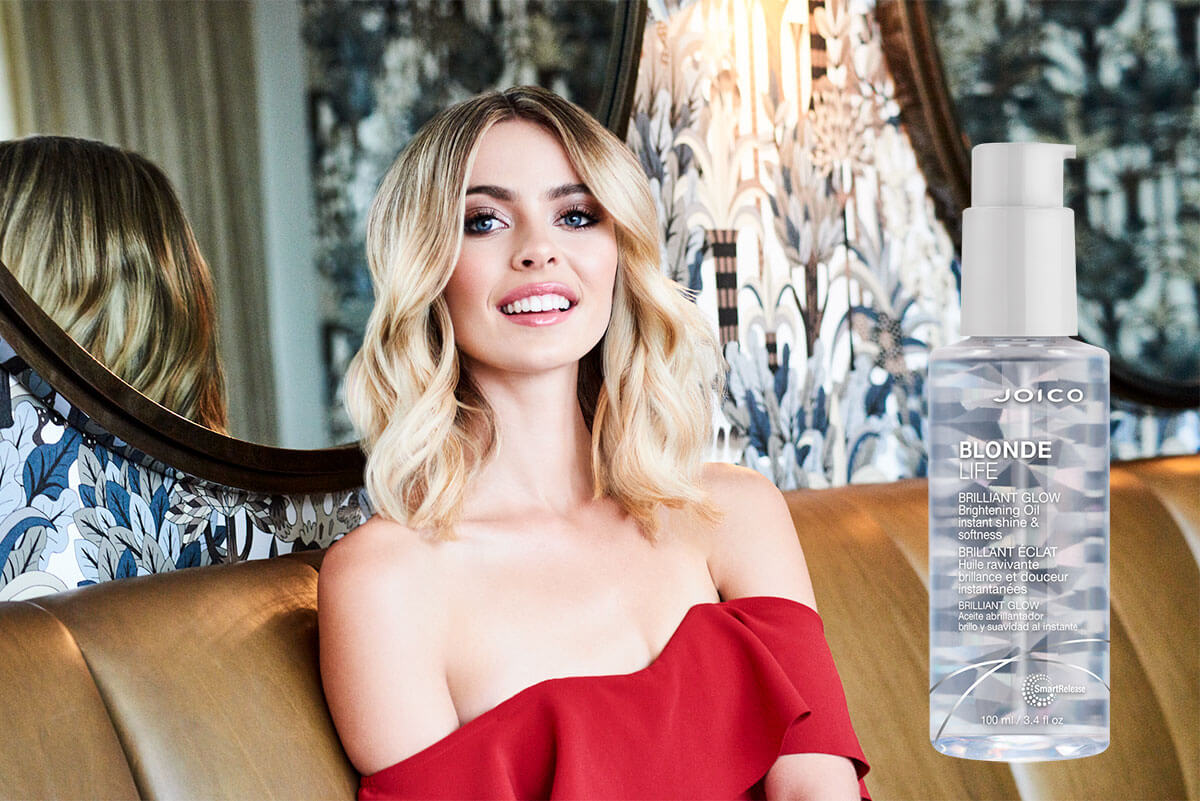 La formula ultra-illuminante di Blonde Life agisce in due modi, fissando l'idratazione ed eliminando l'effetto crespo.
Rende il biondo più intenso che mai
Più brillantezza per capelli straordinariamente luminosi
Non macchia neanche le nuance bionde più chiare
Ingredienti emollienti anti-crespo
Capelli immediatamente setosi e morbidi al tatto
Gli oli esotici idratano e nutrono i capelli
Riduce dell'87% la rottura da pettine sui capelli puliti danneggiati
[site_reviews_summary assigned_to="post_id"]
This oil literally leaves the most gorgeous glow to my hair that I haven't experienced with any other oil. It's become one of my must-have styling products. Highly recommend!
Brilliant Glow Brightening Oil è ideale per qualsiasi tonalità di biondo, dal miele più scuro al platino più freddo.
Istruzioni:  Apply 1-2 pumps to dry or damp hair. Work through and style as usual.


Gli oli esotici naturali si combinano ai nostri ingredienti care e ultra-fortificanti per dare ai tuoi capelli lucentezza, idratazione e un aspetto sano. 
TECNOLOGIA SMARTRELEASE
Il nostro esclusivo sistema di rilascio basato su liposomi offre risultati strepitosi grazie al rilascio continuo di tre ingredienti essenziali per la salute dei tuoi capelli (olio di rosa canina, arginina e cheratina) per riparare, rinforzare e proteggere i capelli dagli effetti combinati di styling e stress quotidiano.
ARGININA
L'arginina viene utilizzata in grandi quantità durante il processo di decolorazione. Questo acido, disponibile in natura, contribuisce a migliorare l'elasticità, nutrendo e fortificando all'istante i capelli schiariti e aiutando a ridurre la rottura.
OLIO DI TAMANÙ
Questo prezioso olio ricco di acidi grassi essenziali, Omega 6 e Omega 9 ha un effetto idratante ed emolliente che intensifica la lucentezza, protegge il colore e contrasta la fragilità.
OLIO DI MONOI
Quest'olio esotico, ricco di acidi grassi essenziali, è ottenuto combinando olio di cocco ed estratto di fiori di gardenia tahitiana. Nutre e protegge agendo:
• dall'interno verso l'esterno per ripristinare l'idratazione essenziale dei capelli e donare morbidezza, elasticità e corpo
• dall'esterno verso l'interno per dare lucentezza allo strato esterno del capello, contrastare l'effetto crespo e proteggere dalla disidratazione e dai danni ambientali.
[site_reviews assigned_to="post_id" hide="title,date" pagination="ajax" count="4″]
[site_reviews_form assign_to="post_id" hide="terms,title" title="Submit Your Review"]
View this post on Instagram
View this post on Instagram
View this post on Instagram