Blonde Life Oil
Brilliant Glow Brightening Oil
Zet je blonde haar in de verf met kristalheldere glans en ultieme zachtheid. Na één behandeling laat Brilliant Glow Brightening Oil zelfs de lichtste lokken stralen. De olie voedt en beschermt elke haarlok met een oogverblindende glans.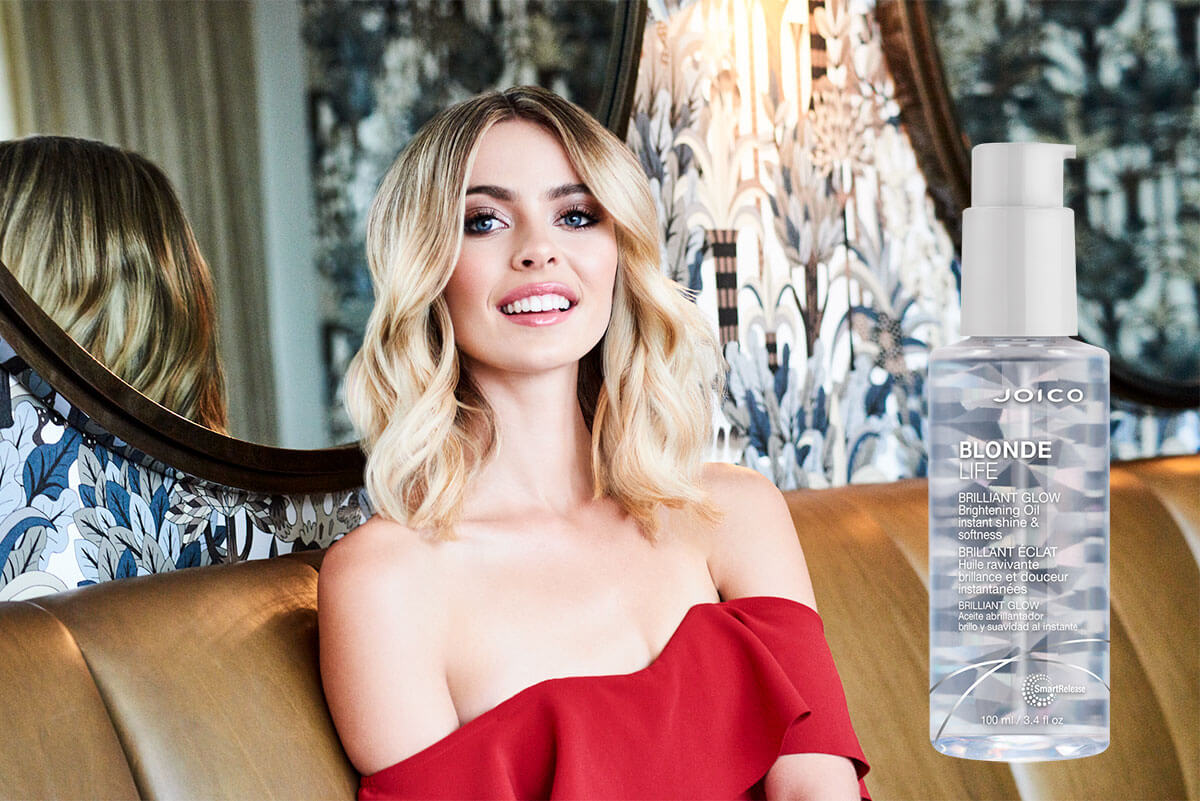 Waarom je het geweldig zult vinden
Deze Blonde Life-formule laat het haar niet alleen glanzen, maar houdt ook vocht vast en voorkomt pluizig haar.
Maakt blond haar helderder dan ooit tevoren
Meer glans door buitengewone opheldering
Laat zelfs op het lichtste blond geen kleur achter
Gladmakende ingrediënten temmen pluizig haar
Haar voelt meteen zijdezacht aan
Exotische oliën voor verzorgende hydratatie
87% minder haarbreuk bij schoon, beschadigd haar
Je kunt Brilliant Glow Brightening Oil bij elke blonde tint gebruiken: van donker honingblond tot het koelste platinablond.
Aanwijzingen:  Pomp 1 tot 2 keer en breng op droog of vochtig haar aan. Werk het product in en stijl zoals gewoonlijk.


Natuurlijke, exotische oliën in combinatie met onze krachtigste, herstellende ingrediënten voor glanzend, gehydrateerd en gezond uitziend blond haar.
SMARTRELEASE-TECHNOLOGIE
Ons unieke afgiftesysteem op basis van liposomen voorziet het haar continu van drie krachtige ingrediënten voor gezond haar, rozenbottelolie, arginine en keratine, om het te herstellen, te versterken en te beschermen tegen alle effecten van dagelijkse styling.
ARGININE
Tijdens het blonderen verliest het haar veel arginine. Dit natuurlijke aminozuur zorgt voor meer elasticiteit, versterkt en regenereert opgelicht haar om haarbreuk tegen te gaan.
TAMANU-OLIE
Deze waardevolle hydraterende en voedende olie zit boordevol essentiële vetzuren en omega 6 en 9. De olie laat het haar glanzen, beschermt de kleur en maakt broze lokken bij iedere behandeling gladder.
MONOI-OLIE
Deze olie is rijk aan essentiële vetzuren en is een exotische mix van kokosolie en tiarébloemextract om elke haarlok te voeden en te beschermen:
• vervangt essentieel vocht van binnenuit en levert zachtheid, elasticiteit en body.
• maakt het haaroppervlak van buitenaf glad, temt pluizig haar en beschermt tegen droogheid en schadelijke omgevingsinvloeden.
There are no reviews yet. Be the first one to write one.