Defy Damage
Protective Masque
PER LEGAMI CAPILLARI PIÙ FORTI E UNA COLORAZIONE DI LUNGA DURATA
Questo potente trattamento per la routine casalinga penetra a fondo con un'efficace azione protettiva che dona brillantezza e rinforza i legami capillari. Il risultato? Riduzione della rottura, maggiore protezione dai danni di phon e piastra, e capelli immediatamente più morbidi e luminosi, da guardare e da toccare.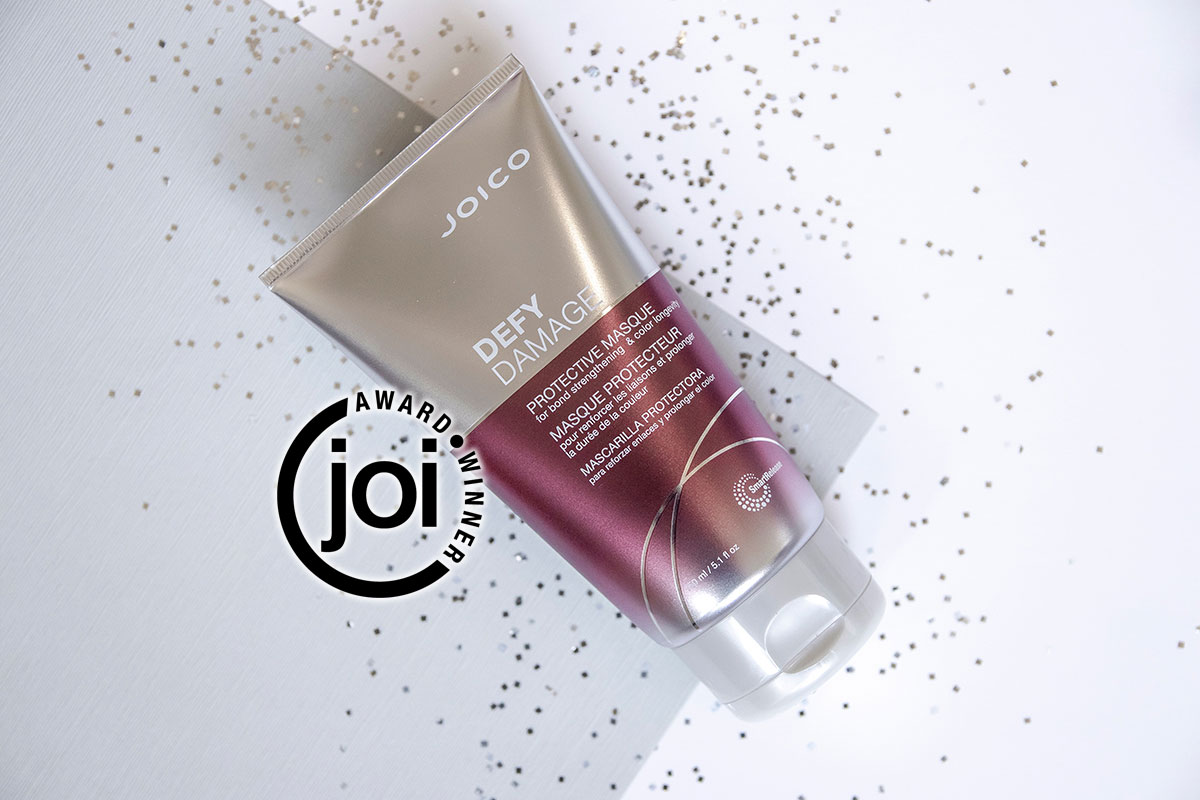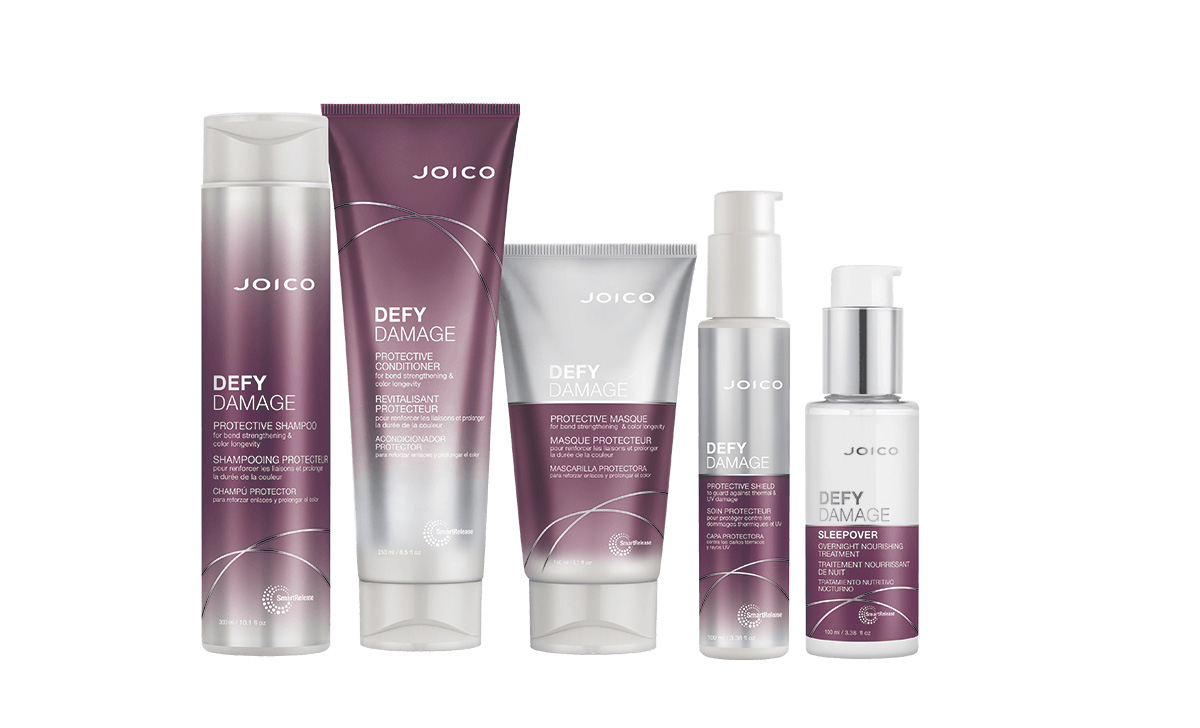 Aiuta a ripristinare i legami danneggiati all'interno della fibra capillare
Nutre a fondo i capelli senza appesantirli
Risultati visibili già dopo la prima applicazione
Rinforza i capelli aumentando la resistenza ai danni
Lascia i capelli morbidi, luminosi e sani
[site_reviews_summary assigned_to="post_id"]
Wow this mask leaves my hair so soft! I have bleached hair and it can feel pretty dry, but when I use this mask it feels like new un-colored hair. When I air dry my hair its SO soft and hydrated.
Istruzioni: Applicare sui capelli umidi; lasciare in posa massimo 5 minuti (secondo il tipo di capelli). Risciacquare abbondantemente.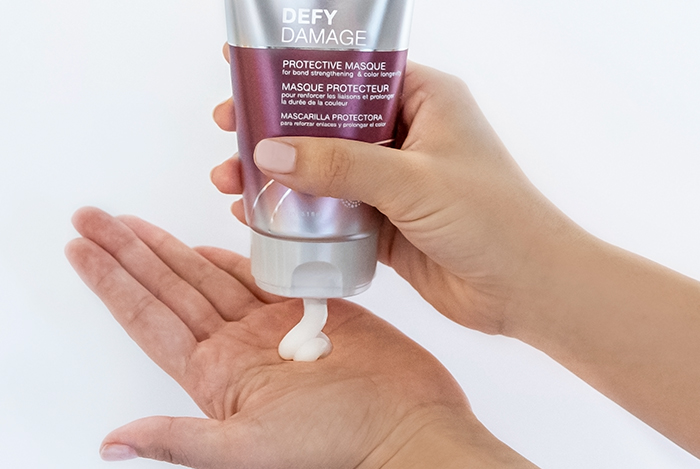 Una tecnologia all'avanguardia e potenti ingredienti protettivi che donano capelli meravigliosamente elastici e dall'aspetto sano.
NUOVA TECNOLOGIA SMARTRELEASE
Il nostro esclusivo sistema di rilascio basato su liposomi offre risultati strepitosi grazie al rilascio continuo di tre ingredienti essenziali per la salute dei tuoi capelli (olio di rosa canina, arginina e cheratina) per riparare, rinforzare e proteggere i capelli dagli effetti combinati di styling e stress quotidiano.
LIPIDI PROTETTIVI
Dello stesso tipo presente nei capelli sani, che agisce come prima linea di difesa per prevenire i danni termici, chimici, da styling e dei raggi UV. Risultati visibili già dopo la prima applicazione.
OLIO DI MORINGA
Ricca fonte di antiossidanti, vitamina A, vitamina E, zinco e silice, fondamentali per avere capelli sani, forti e resistenti ai danni, e incredibilmente morbidi e luminosi.
ARGININA
Molecola Smart Bonding con poli positivi e negativi, aiuta a rinforzare i legami capillari e ne promuove il rinnovo.
[site_reviews assigned_to="post_id" hide="title,date" pagination="ajax" count="3″]
[site_reviews_form assign_to="post_id" hide="terms,title" title="Submit Your Review"]