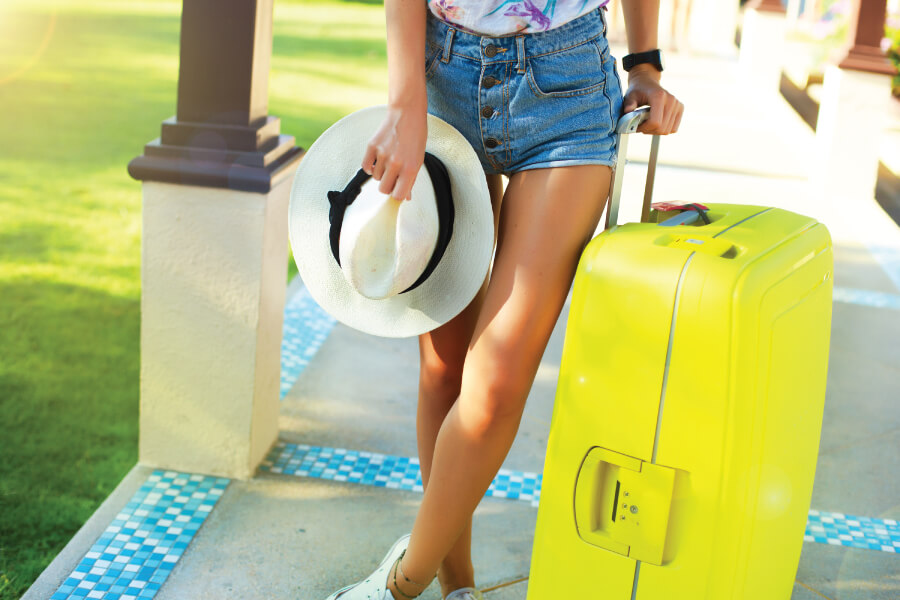 You live for vacation. But we're pretty sure you don't live for vacation hair, which can be as much of a hassle as trying to figure out how to stuff six pairs of shoes in a carry-on. So we cornered Joico Guest Artist, Cherry Petenbrink (a total travel-savvy hair pro who's endlessly on the road), and got her to spill her best vacay hair hacks.
CHERRY'S TAKE-OFF TIPS…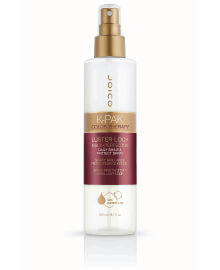 When your hair is in the air…
Dry, stale cabin air can do a number on your hair, leaving it flat and flyaway and far from fresh. We don't want you to de-plane without a plan, so follow Cherry's lead and mist high-flying hair with Luster Lock Multi-Perfector Daily Shine & Protect Spray before you hit the aisle. "Love it after a long flight…I just spray it in, then scrunch my hair for added shine and bounce. Plus, it smells amazing!"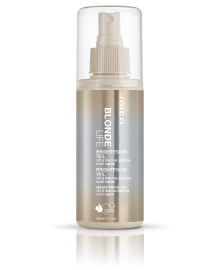 When you've got your spot on the beach scoped out
Pack the summer read, the SPF, the water bottle, and Blonde Life Brightening Veil — and use it liberally before you even plop down in that chair. "Think of it as a soft, transparent veil of sunscreen for blonde hair," says Cherry, who advises reapplying often throughout the day. "The UV and thermal protection will safeguard your fragile strands; and it's a leave-in conditioner, which makes it excellent for detangling after swimming, and making those baby hairs stay put."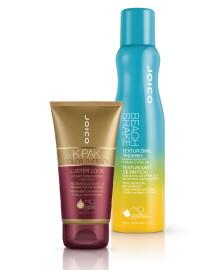 When you want to look cute after 6 hours on that beach…
If your hair's short, apply conditioner (like K-PAK Luster Lock Instant Shine & Repair Treatment) and slick it back. If you've got long hair, fashion a low bun or throw in some French braids; with either look, you'll still be able to wear that super-chic straw hat…and you'll look gorg when you take it off.
When you're waiting for the Hop-On/Hop-Off bus in a hot, bustling city…
Apply Luster Lock, then twist and wrap hair into a high, tight (totally citified) bun. "When you take it down later, you'll have beautiful volume and waves, which can be amped up with Beach Shake for satiny hydration and imperfect separation," explains Cherry. For a sleek ponytail, apply Luster Lock, then comb hair and pull back with an elastic…and hit the town.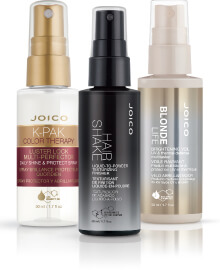 When TSA says it has to fit in a Ziploc bag…
Choose products that do double (or even triple) duty — like Luster Lock Instant Shine & Repair Treatment, Hair Shake, Blonde Life Brightening Veil, and more. They're now available in convenient travel sizes, so no more trying to transfer product from big bottles to small.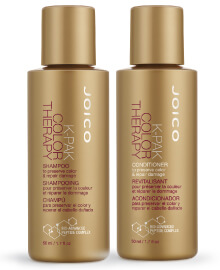 When you want to avoid the big fade
Throw mini-sized K-PAK Color Therapy Shampoo and Conditioner into your travel bag. Waaaay smarter than those drying hotel samples, and you'll save your investment hair color while you're on the road.