K-PAK
Liquid Reconstructor
Abbiamo preso tutto ciò che c'è di bello nel nostro premiato Reconstructor e l'abbiamo trasformato in una formula liquida, ideale per chi ha i capelli fini e fragili. Nonostante la sensazione di leggerezza, questa potente combinazione di aminoacidi e cheratina ricostruisce e rinforza le ciocche stressate, riportando i capelli al loro antico splendore in una sola applicazione.
Questo prodotto è oro puro! Con un potente cocktail di aminoacidi e la tecnologia della cheratina intelligente che inizia a riparare e rafforzare la fibra stressata al contatto, questo ricostituente è tutto ciò di cui si ha bisogno del già premiato* K-PAK Reconstructor ma trasformato in una formula leggera, adatta a chi ha i capelli fini e fragili.
Comoda versione spray senza risciacquo del premiato K-PAK Reconstructor
Aiuta a ricostruire i capelli fini e danneggiati
[site_reviews_summary assigned_to="post_id"]
I have fine, curly, damaged, color treated, highlighted hair. This stuff is amazing. AMAZING! It has my hair feeling soft, silky and healthy without being heavy and weighing my thin, delicate hair down.
Questo facile e veloce leave-in fa miracoli, ripristinando il sano splendore dei vostri capelli in pochi minuti.
Indicazioni: Applicare su capelli puliti e umidi. Vaporizzare liberamente, concentrandosi sulle punte o su altre aree molto danneggiate. Pettinare o spazzolare. Non risciacquare. Procedere allo styling abituale.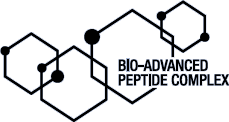 Oltre alla brillante innovazione, la tecnologia SmartRelease, il mix di ingredienti chiave specifico di K-Pak ha potenti capacità ricostruttive per aiutare a riparare e rinforzare i capelli proprio dove serve.
Cheratina
una proteina protettiva che cerca attivamente i danni e aiuta a riparare i capelli sostituendo le proteine perdute.
Estratto di Guajava
Protegge i capelli dai danni e permette uno styling più facile. Composto anche da antiossidanti e licopene, che sono noti per aiutare a proteggere i capelli dai danni UV.
Olio di Primula della sera
Una ricca fonte di Omega-6 e di Acido Gamma-Linolenico, un acido grasso essenziale che aiuta a nutrire i capelli riportandoli allo stato di salute originario. Restituisce ai capelli lucentezza, flessibilità e maneggevolezza, bilanciando i livelli di umidità.
La tecnologia SmartRelease Technology
un veicolante unico nel suo genere che racchiude 3 ingredienti fondamentali per il mantenimento della salute del capello - Arginina e Keratina per rafforzare la fibra capillare dall'interno e rosa canina per proteggerne lo strato superficiale - in un invisibile liposoma protettivo che rilascia il suo contenuto con straordinarie capacità di riparazione, rinforzo e protezione del capello.
[site_reviews assigned_to="post_id" hide="title,date" pagination="ajax" count="4″]
[site_reviews_form assign_to="post_id" hide="terms,title" title="Submit Your Review"]