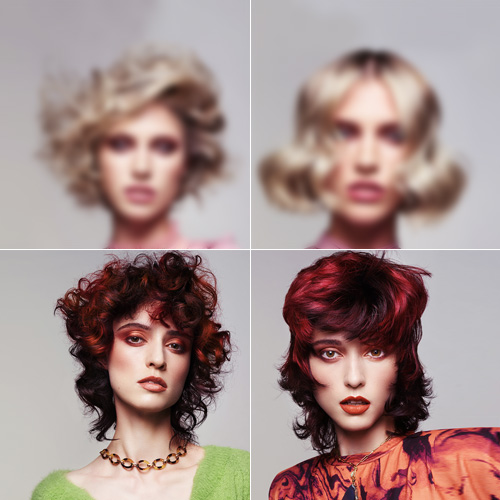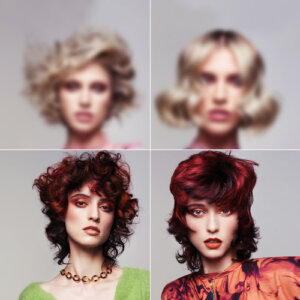 We are living in an ever-changing world where client's needs are paramount to the success of any hairdresser in any salon throughout the world.
Inspired by their clients' requests and desires, the Marc Antoni Art Team have created a 2021 Trend Collection, offering commercial and salon friendly techniques, which have resulted in fashion-led, adaptable and individual looks. Clients are looking for a haircut that embraces their natural texture and at the same time provides them with a haircut that is versatile and wearable. Applying their expertise in cutting and color, the team at Marc Antoni used their skills to create techniques that can be used in the salon each and every day to transform clients and re-energize their look.
No cut would be complete without color – at the Marc Antoni Group the two go hand in hand when creating a look for their client's that is both bespoke and wearable. Personalized coloring techniques that embrace and transform their client's natural hair have been created by the team providing aspirational and irresistible haircuts and colors that turn heads. The result is a beautiful collection showcasing technique and individuality, offering inspiration to hairdressers everywhere.
At JOICO our aim is to continue to educate, motivate and inspire you to be the best you can be. This commercial, client focused collection also includes webinars, where the techniques will be transported from concept to finished looks in an informative step-by step format brought to you from the winning combination of JOICO and Marc Antoni.
What you'll see:
Presentation of 1 of the 2 looks within the collection
Cutting & coloring demonstration of look 4
Adaptability to the salon-floor
Styling & finishing with product usage and application tips
Good to know:
For stylists and educators
Your teachers will be members of the Marc Antoni Art Team
There are limited spaces available. Don't wait too long to register!
The link to follow the session will be sent to the submitted email address 1 day before the event
Please note: you will receive a personal link with a passcode to enter the session